Known as one of the biggest bands in alternative and gothic metal, Evanescence burst into the mainstream limelight in the early 2000s. Their heavily emotive and romantic songwriting style, primarily highlighted by vocalist and pianist Amy Lee, made them a fresh face within the nu-metal takeover of the new millennium.
Some are darker than others, and may not be related to direct romantic love, but love is a persistent theme within Evanescence's lyrics.
In this article, I've compiled 10 of Evanescence's best love songs!
1. My Immortal
Album: Fallen
Released: 2003
While the lyrical content on the surface could relate to a lingering spirit, which makes the track all the more interesting, it can also be interpreted as a love song. A love that was once gripping and true is now faded, leaving the other person alone to grieve their lost romance.
I feel this is one of Evanescence's strongest tracks and accumulates all the positive aspects of the band. Lee's incredible songwriting and voice allow the outfit to expose a vulnerability within their style which only adds to their appeal as a band.
2. Even In Death
Album: Origin
Released: 2000
It wouldn't be an Evanescence article without a reference to their more gothic romantic side. "Even In Death" is a love song in the band's true style, describing a love so true that not even death could separate it. Amy Lee's haunting vocals paired with her masterful piano work create an alluring atmosphere that pulls at the heartstrings and makes the hair on my arms stand on end.
A fun fact about this track is that it's also referencing the popular comic book and film, The Crow. The final line of the original track has the lyrics "People die, but real love is forever", which is a direct reference to one of the film's iconic lines.
3. Part Of Me
Album: The Bitter Truth
Released: 2021
Their most recent material might not be to everybody's taste, but I think Evanescence's continuance and adaptability are incredible. "Part Of Me" is one of the strongest offerings from Evanescence's recent endeavors, and is more of a self-love song than one which chases romantic content.
Its huge ballad-like chorus balances well with the riffs which sound like a polished, matured version of what you hear on their earlier albums. Showing versatility while remaining true to their origins, I feel The Bitter Truth shouldn't be ignored.
4. Going Under
Album: Fallen
Released: 2003
Here we have one of Evanescence's most popular tracks and for good reason. Its iconic chorus became a staple for 2000s alternative gothic metal/rock, with the characteristic pre-chorus guitar stomp building the tension to its eventual explosion.
Lyrically, the song explores escaping a problematic relationship and the conflicting emotions that arise throughout the process. A powerful song through and through which is only supported by the punchy instrumentals, it has a guaranteed place on this list.
5. Missing
Album:
Released:
I did say that several songs were darker than others, and "Missing" also falls into that category. Here, Amy Lee is singing about a love in which one partner realizes the other doesn't love them anymore.
The somber piano passages allow the emotional pull of the lyrics to shine through, with delicate string sections only adding to the painful punch. I think this is one of Evanescence's more underrated tracks and deserves a lot more love.
6. Bring Me To Life
Album: Fallen
Released: 2003
Arguably the track which skyrocketed their career, "Bring Me To Life" explores finding love after a bad relationship and explores the emotions before and after the fact.
Curiously, "Bring Me To Life" was never meant to have its now-exemplary rap verse. It was a compromise between the band and their then-label to strike a deal, which caused Amy Lee to be concerned they'd fall into the then-rising 'nu metal' category.
Their fears were calmed however when they began to explore their definitive sound throughout further releases.
7. Lose Control
Album: The Open Door
Released: 2006
This track is a curious one. A definite shift in direction and musical style from Evanescence also brings in the potential for fresh lyrical content, and "Lose Control" is a prime example of that.
I interpret this as the feeling of freedom post-breakup, leading to losing control of external inhibitions and becoming free. Its eerie background instrumentals and more pop-like angle make it an interesting listen if you're after something a little different from the gothic outfit. Don't worry, there are still some catchy riffs to enjoy too.
8. Sweet Sacrifice
Album: The Open Door
Released: 2006
Here we have a revisit to previous content explored by Evanescence. Amy Lee wrote it about an abusive relationship she experienced in the past, but from a stronger perspective than when she wrote about it in Evanescence's previous record, 2003's Fallen.
The track itself lends itself more to alternative, gothic metal than many of their other releases, opting for a heavier sound overall. Its guitar breaks allow for the band's drumming to shine in this track; an element seldom heard elsewhere in the album.
9. Anywhere
Album: Origin
Released: 2000
Here we have one of Evanescence's hidden gems which merit significantly more recognition than it's gathered. Right off their first demo release, it's a straightforward love song that sounds, frankly, nothing like Evanescence.
Purely doting and featuring acoustics and big choruses aplenty, it's a no-nonsense ode to taking a chance with someone who means the world to you. It also features one of the band's most beautiful solos of their career thus far.
10. Broken Pieces Shine
Album: The Bitter Truth
Released: 2021
Here we see a song that relates more to self-love than romantic love. It's a fairly standard rock song instrumentally, with some nice choruses and electronic elements added in here and there.
The lyrics explore the difficulties surrounding going through turmoil and tragedy throughout life but maintain an emphasis on the importance of picking up the pieces and moving forward.
Embracing our flaws and turning them into strengths is a powerful message which merits placement on this list.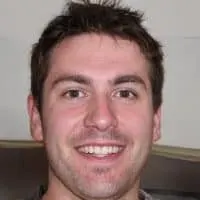 Alex is a man of many talents. He's been playing music since he was young, and has been the main content writer at Tone Start for the past few years. Alex loves to play around with different styles of music and enjoys listening to anything from country to classical.