Gorillaz is such a curious music project. Branching off from the success of Blur in the 90s, musical mastermind Damon Albarn ventured into electronic territories with the perplexing and unique Gorillaz project in 1998. Their self-titled debut record saw a cultlike following begin to emerge which would continue to grow throughout the years and even more today.
In this article, I've compiled a collection of songs within which Gorillaz explore themes of love well. Some of them might not be direct love songs, but they delve into the ups and downs of romance.
So without further ado, here is my list of the best Gorillaz love songs of all time!
1. El Mañana
Album: Demon Days
Released: 2005
Wasting no time in this list, we immediately begin with what I consider to be Gorillaz's best song. "El Mañana". It features their genre-bending brilliance blending with Albarn's semi-grunge vocals creating a melancholic sway only amplified by the meaningful acoustic guitar.
Lyrically, "El Mañana" has multiple meanings ranging from pining over unrequited love to begging God for happiness. I feel the former is more appropriate for the overall mood of the track, accompanied by the subtly hopeful electronic chimes which shine between the other instrumentals.
2. On Melancholy Hill
Album: Plastic Beach
Released: 2010
While Gorillaz has always been a hit since their humble origins, I feel they experienced a massive new wave of popularity with the release of 2010's Plastic Beach. As they explored new musical territories, they also gathered new fans the world over appreciating the foundations upon which this new material was built.
In this era of Gorillaz, "On Melancholy Hill" was them at their prime; an innocent, joyful-sounding track that can't help but bring a smile to my face every time I listen to it. It's a catchy summer pop song with multiple meanings, but I take it as an ode to bittersweet feelings of either a relationship, friendship, or even a special location.
3. She's My Collar
Album: Humanz
Released: 2017
While the instrumentals might sound like "Fergalicious" by Fergie in some places – my apologies for potentially making you realize this – I love "She's My Collar". It has a slightly sexy air to it compared to other Gorillaz songs about romance and love, and for the first time in this list has a more positive perspective on the topic.
Within each release from Gorillaz, their evolution and experimentation are to be commended. It doesn't always hit the mark, but in cases like "She's My Collar", their branching into different musical territories pays off and then some.
4. Fire Flies
Album: The Now Now
Released: 2018
Diving straight back into the melancholy, we have "Fire Flies". The heavy atmospheric drones from this track's synths add to the emotional pull of Albarn's longing drones. The heavy bass only adds to the song's overall weight.
Much like many of their releases, there's a lot to unpack in "Fire Flies" but the lyrics and mood of the track seem to speak of a crumbling relationship that one partner doesn't want to let die. As a result, they're compared to chasing fireflies; lights in the dark that promise more than they can achieve in the current situation.
5. Andromeda
Album: Humanz
Released: 2017
I feel that despite its upbeat visage, "Andromeda" is one of Gorillaz's more heartwrenching songs. Seemingly dedicated to his mother-in-law, it's an ode to her love of astronomy and also explores the feeling of losing something you truly loved. It's a powerful track with a message emphasizing the importance of knowing what you have before it's gone.
All this may seem heavy, but it's shrouded in one of Gorillaz's most infectious beats of their discography thus far. A penetrating bassline carries this sure-fire dance beat forwards and makes it one of their most enjoyable tracks.
6. Strobelight
Album: Humanz
Released: 2017
"Strobelight" makes its way onto this list purely for the mood it sets with its instrumentals. Off the curious hit-or-miss record Humanz, it's one of their songs that could have been more interesting than the final product, but as a simple dance track, it works.
It has some mood-setting lyrics also, with its infectious melodies and basslines creating an atmosphere guaranteed to set the scene for a romantic evening.
7. Dead Butterflies
Album: Song Machine, Season One: Strange Times
Released: 2020
In one of Gorillaz's most ambitious collaborative efforts, "Dead Butterflies" is a touching track that explores the pain of a lover's betrayal. Kano's guest rapping shifts the song's pace from a lo-fi trap beat with minimal instrumentals to a sharp, witty commentary on the pain of heartache.
I think Roxani Arias' soothing vocals throughout this track balance the depressive and frustrated overtones of 2D and Kano to great effect. It's far from their best song, but it fits the love theme nicely.
8. Hong Kong
Album: D-Sidez
Released: 2007
Here we have a song that doesn't lyrically resemble love, but the instrumentals within it scream affection. The gentle acoustic sway accompanied by Albarn's unmistakable vocals is a slower pace than the Gorillaz norm, displaying a different, exposed side to the outfit.
I think "Hong Kong" is one of Gorillaz's more underrated tracks, and criminally so. When songs like these break the eclectic electronica of their primary sound, you've got to sit back and enjoy the calm.
9. To Binge
Album: Plastic Beach
Released: 2010
"To Binge" is an interesting track that connects itself loosely to the next song in this list. The song's playful, naive instrumentals almost sound intoxicating as a guitar follows the wobbling beat of simplistic drums. Albarn's iconic vocals follow along cheerfully while the lyrics are rather dark.
While the song is not a happy one nor about the relationship between two people, it does detail the impact of alcoholism on love and friendships.
10. Broken
Album: Plastic Beach
Released: 2010
All signs point towards "Broken" being a prelude to "To Binge" as it explores similar themes but from a previous point in the relationship's timeline. Here, the couple is in love with each other and wants it to work, but both are becoming to realize more and more that the relationship is becoming toxic.
The dreamy electronic synth background and hypnotic drum beat work well to create a similar disguise of the lyrics' anguish. It might not be a cheery song, but it covers a very real aspect of love.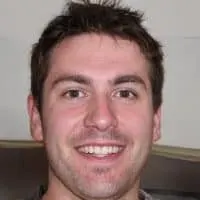 Alex is a man of many talents. He's been playing music since he was young, and has been the main content writer at Tone Start for the past few years. Alex loves to play around with different styles of music and enjoys listening to anything from country to classical.