For those who do not know, R.E.M. is one of the world's most legendary rock bands. Over their 31-year career, they produced 15 studio albums and won multiple awards, including three Grammy Awards.
The group was first formed in 1980 in Georgia, USA. The band's most successful albums were Out Of Time (1991) and Automatic for the People (1992). These albums came at a time when alternative rock was becoming mainstream, putting R.E.M. at the forefront of the movement.
Love is a topic nobody can avoid, including hard-rocking bands like R.E.M. In this article, I will examine the 10 best R.E.M. love songs!
1. The One I Love
Album: Document
Released: 1987
"The One I Love" is my number one pick and by far the most popular R.E.M. love song, and with good reason. Q Magazine rated the track among the 60 Greatest Guitar Tracks, and Slant Magazine ranked it as the 38th best single of the 1980s.
The track has some controversy to it. Although most lyrics make it out to be a beautiful long song, there are also some lyrics that contradict this interpretation. Some interpretations believe the track's meaning is a bit darker.
2. You Are The Everything
Album: Green
Released: 1988
This is one of history's most emotional and moving performances by a rock band. "You Are The Everything" is a beautiful love song about a lover who is always with the singer. It talks about a type of love that takes over our lives completely.
This masterpiece of a love song has been used countless times as wedding songs and as declarations of love.
Although this is one of their more underrated songs, with no significant awards or chart performances, it is their second-greatest love song.
3. At My Most Beautiful
Album: Up
Released: 1998
From underrated, we jump back to widely popular for this number three pick. "At My Most Beautiful" is a very well-known R.E.M. song from their more recent years. It has nearly 4 million views on YouTube, making it one of their top 30 videos.
The R.E.M. bassist, Mike Mills, first composed the piano part of this song before guitarist Peter Duck added to it. After the track was roughly composed, they found the song sounded very similar to the music of the Beach Boys.
4. Strange Currencies
Album: Monster
Released: 1995
After the band's two breakthrough albums, Out of Time and Automatic for the People, they released Monster. This album had a lot of expectations on it, but it did not disappoint. Monster was highly successful even though the band made a stylistic shift from their previous two albums.
This great R.E.M. love song was almost left out of the album Monster due to its rhythmic similarities to their colossal hit "Everybody Hurts". Luckily, the band knew the track was too good to leave out, so they slightly reworked the original rhythm.
5. Arms of Love
Album: The Automatic Box
Released: 1993
"Arms of Love" is perhaps one of the least-known songs by the group but also one of the most underrated. It has less than 40,000 plays on YouTube and is not even on the band's main channel.
Most of the song is just vocals with an acoustic guitar, as with most great love songs. The track talks about overcoming the hurt we feel and returning to the arms of love.
The lyrics are some of the most beautiful writing that you will find.
6. That Someone Is You
Album: Collapse into Now
Released: 2011
"That Someone Is You" is a unique R.E.M. love song. It has a more punk rock sound which sets it out from the rest of their music.
The track itself is both a declaration of love and a request for the other person to make the first move. This is a very relatable situation as we often wish the person we love would make the first move.
7. Tongue
Album: Monster
Released: 1995
Number seven is one of the band's more graceful songs. "Tongue" features a slow church organ that is accompanied by a falsetto singing performance. This combination makes for a very unique song that is unlike anything else by R.E.M.
This song was not released in the US, but in the UK, it reached number 13 on the UK Singles chart.
8. You
Album: Monster
Released: 1994
The song starts with a powerful electric guitar played by Peter Buck. Through the track, Buck continues to give the song a powerful grudge feeling.
The lyrics are what make "You" exceptional. As with most of R.E.M.'s music, the songwriting by lead singer Stripe is what takes it from good to great.
9. Be Mine
Album: New Adventures in Hi-Fi
Released: 1996
"Be Mine" comes in late on this list, but that does not take away from the masterpiece that it is. As the song starts, well-written lyrics are sung to a beautiful electric guitar, which builds up to the song's peak.
This R.E.M. love song is so well crafted that it is perfect for almost any occasion. You can serenade your lover, take it on the road, or reflect on it by yourself.
10. Let Me In
Album: Monster
Released: 1994
"Let Me In" starts as a hard rocking track, but it is actually one of the band's most emotional songs. Stripe wrote it after the death of Kurt Cobain, who was a very close friend.
The track speaks about letting people into your life so that they can support you, and it is a tribute to the love the two musicians shared.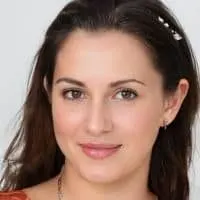 Alexandra loves playing the piano and guitar. She has always been a music lover, but it wasn't until she was in high school that she realized how much she loved to play. It allowed her to express herself without having to be verbally expressive, which is something she found very empowering.