Share on facebook
Share
Share on twitter
Tweet
Share on pinterest
Pin
Open D tuning is one of the most distinct and versatile ways that you can tune your guitar. With this tuning, you'll send up with notes of D A D F# A D. Strumming those open notes will give you a D chord.
There are a few reasons to use Open D tuning as it allows slide guitarists to play complete chords easily and it's also great for fingerpicking. The sound you get from Open D tuning is vibrant and textured, and completely different from regular tuning.
Let's take a look at the best open D tuning songs for you to learn on your electric or acoustic guitar.
Enjoy!
List of the Best Open D Tuning Songs
1. The Tallest Man On Earth – The Gardener
This song is about how far you go to be perfect in the eyes of your lover. Despite the upbeat strumming throughout the song, "The Gardener" has disturbing lyrics about staking and murder but it's all meant to be a metaphor.
It is the most played track in the album Shallow Grave by Kristian Matsson, known as The Tallest Man on Earth. The storytelling and music are perfect combinations for a song to become a hit and it's one of the best examples of how effective open D tuning can be.
2. Bon Iver – re: Stacks
It is one of the most beautiful tracks ever from Grammy Awardee Bon Iver from the highly acclaimed album "For Emma, Forever Ago", released in 2007. The album was conceived when Justin Vernon, who was suffering from disbandment, breakup, and illness, isolated himself in his father's log cabin in Wisconsin winter of 2006. The solitary in the woods helped to create something very special.
This song is the final track that serves as the conclusion of the story that is reflected in the album. The warmth that is brought by the strums is perfectly synched with Vernon's falsetto. As with many of his songs, it allows you to feel his raw pain.
3. Boys Like Girls – Thunder
Another hit song with an open D tuning opening comes with a pop-punk flavor. Unlike the previous track, which brings warmth in the middle of the winter, "Thunder" narrates the nostalgia brought by the summer. The first-ever song written by the band is about the vocalist's childhood sweetheart, whom he met during summer.
It is one of the three songs that made Boys Like Girls enter the Billboard Top 200, along with "The Great Escape" and "Hero/Heroine". The acoustic version of the song shows more evidence of the effective use of open D tuning.
4. Fleet Foxes – Helplessness Blues
D tuning is an essential chord for guitarists and works with many different styles of music but especially in the indie genre. We have seen Bon Iver's "re: Stacks" earlier, now we have Fleet Foxes for "Helplessness Blues" and many more as we go on.
Its lyrics do not use read-between-the-lines metaphors but rather direct-to-the-point phrases. Some fans depict this song as an opposition to individualism and a celebration of one's uniqueness. It's a stunning song that takes you on an emotional journey.
5. Mumford & Sons – The Cave
"The Cave" is the third track of Mumford and Sons' album entitled "Sigh No More". This song's quiet introduction follows a guitar tuned to open D. The song then escalates into loud melodies harmonized with electric banjo, piano, and violin.
Many have seen the resemblance of this song with Plato's Allegory of the Cave, which mainly tackles an understanding of reality. The lyrics seem like trying to convince someone to go out of the cave and see the real world. Similar to the prisoners of the cave in Plato's book when they finally found the truth outside.
6. Pearl Jam – Even Flow
This is a legendary song by Pearl Jam, an American Rock Band formed in Seattle in 1990. It was the second single from their debut album called "Ten" in 1992. It was later included in "rearviewmirror", which is the band's greatest hit album, released in 2004.
The song portrays homelessness, a first-hand experience of Eddie Vedder, the band's vocalist and the writer of the lyrics. He explained that the homeless are somehow part of society that is being ignored and forgotten.
7. Bear's Den – Agape
"Agape" is another song that applied an open D guitar tuning in the folk-rock genre. It is a beautiful but lonely love song by Bear's Den included in their "Live in Amsterdam" album. This song was nominated as Song of the Year in the UK Americana Music Awards in 2016.
The calm and clean melody is backed up with sad lyrics about the fear of losing someone. Not wanting the idea of knowing yourself separated from the one you love is somewhat a type of agape love, an unconditional one.
8. Beck – Loser
A worldwide surprise hit from 1994, "Loser" is performed and written by Beck, the brilliant American singer-songwriter. The song reached number 15 in Billboard Hot 100 in April of the same year.
The messed-up thoughts and nonsensical lyrics about monkeys, pigeons, and other random elements sparked the interest of music lovers back in the '90s. This type of song writing resembles a freestyle form of poetry. The popularity of the song and its music video was a milestone moment for indie rock.
9. Mumford & Sons – Fare Thee Well (Dink's Song)
This American folk song is about a woman left behind by her man when she needed him the most. Many folk-rock artists have made their own rendition of Fare Thee Well (Dink's Song). Some of the notable versions are performed by Bob Dylan, Dave Van Ronk, Gloria Lynne, and Joni Mitchell.
Another popular rendition of the song is performed by Marcus Mumford and Oscar Isaac. This track is one of the soundtracks of the Coen Brothers' film "Inside Llewyn Davis". The American folklore harmonizes perfectly with an open D guitar tuning.
10. Mac DeMarco – Dreamin
Another clean and quiet song that applies an open D tuning is from Mac DeMarco. He is a Canadian singer-songwriter and producer known for his "blue wave" or "slacker rock" style, which he sometimes called "jizz jazz".
"Dreaming" is a short track that is the second single in Mac DeMarco's album entitled "2". The beautiful and simple song conveys the ideal girl that only lives in his dreams.
11. Elmore James – Dust My Broom
This brilliant blues song is about the embodiment of the man's disappointment with his woman. What exactly does "dust my broom" really mean? In the 1800s, the phrase "get up and dust" tells of leaving in a hurry.
"I Believe I'll Dust My Broom" was the original title made by Robert Johnson in 1936. This song became a blues standard as many people love to cover it. It's known for its exceptional and rhythmical riff and is the epitome of what makes blues songs so good.
12. Joni Mitchell – Big Yellow Taxi
Joni Mitchell was inspired to write this song because of the overflowing methods of destroying the environment. The song is a protest against the big industry and corporations that destroy the beauty of the plant. This is shown with her timeless line "they paved paradise, put up a parking lot".
The melody of the song is very relaxing, and it is vivid in its composition. Joni created this song in 1970 from the album "Ladies of the Canyon." The music video was creative and meaningful, which can be understood by any audience, young or old. An all-time classic.
13. King Krule – Out Getting Ribs
https://youtu.be/MKYRpEJ21Fg
A piece of art inspired the title "Out Getting Ribs" from Jean-Michel Basquiat. It was just literally the words written using a pencil and paper. The song is dark and dismal in its lyrical content and with a man who is very angry and with little faith.
He is lost and doesn't know what to do since he is still in love. In the tone of his voice, you can hear that he was really in pain, and he didn't want the girl to feel it. This song is full of emotion with open D tuning helping to give it that special feel.
14. John Newton – Amazing Grace
The song is one of the most popular hymns ever made. Newton was a Christian priest and it relates to his real-life experience. He was a human trafficker on a slave trade but he confessed to God that he was changed. The song was written to describe a sermon on New Year's Day of 1773.
He made this song at the age of 47 in December 1772. It was all about his enlightenment and how God gave mercy to him since he asked for help on a shipwreck in Ireland. After the incident, he didn't seek slaves anymore; instead, he began to make his church.
15. The Rolling Stones – Street Fighting Man
It is one of the best songs by The Rolling Stones. This song is a protest about the Vietnam War. The dry and crisp tone of the song was intentional with the strummed acoustic guitar using open D tuning.
The music was unsettling due to the offbeat drums and stiff guitar chords to display revolution.
The song belongs to the album "Beggar's Banquet" and was recorded in 1968. It was one of the most political songs that they ever wrote.
16. Shakey Graves – Late July
It's impressive to see the video where he plays all three instruments together all by himself. The bass drum beat timing is exceptional, and it blends in with the guitar. The folk song showcases just how talented he is.
The song is about the murder of the girl who stole his money. He was tempted, and the girl earned his trust, and he married her fast. He murdered his wife, and he tried to escape his crime, but he ended up in an electric chair. It's a great storytelling song.
17. Lucy Rose – Shiver
The entire song is delicately and beautifully strummed on acoustic guitar. It was all about the love/hate relationship that had ended a long time ago. She wants to feel the "shiver" again even though the relationship is already long gone.
The song was an opening to an anime series Mushishi in 2014. Inspired by nostalgia and regret, she can't let go of the feeling of the "shivering" memories they had a long time ago and why she clings to the past. The song perfectly expresses the bittersweet love experience.
18. Mumford & Sons – Broken Crown
"Broken Crown" isn't one of their humongous hits but it's a fantastic album track from their highly acclaimed record Babel. It showcases how open D tuning can be used in folk songs where you want a more aggressive and haunting feel.
The lyrics use plenty of religious imagery as he laments himself for being sinful. The lyrics suggest the writer has succumbed to sexual temptation and hates himself because of it. It makes for a very powerful song and one that sounds fantastic.
19. Laura Marling – What He Wrote
No one does hauntingly beautiful folk songs quite like Laura Marling. This is from her incredible album "I Speak Because I Can" and inspired by a girl who's writing a letter for her husband in the Second World War. She is lost in her situation, and how she's expected to stay with him even though she doesn't want to.
The song was notably used in the TV Series Peaky Blinders which perfectly showcased its emotional message. It's a masterpiece of songwriting and showcases everything great about open D tuning with its fingerpicking and moving atmosphere.
20. Stephen Stills – Love The One You're With
"Love The One You're With" is a jolly and energetic folk song from Stephen Stills. It would go on to be his biggest hit and reached number 14 in the Billboard Hot 100. It has also been memorably covered by many artists including the Isley Brothers and Bucks Fizz.
The song itself was inspired by Billy Preston who had the saying "If you can't be with the one you love, love the one you're with". They talked about it at a party and Stills asked Preston if he could use that line as a song. The result was this brilliant song.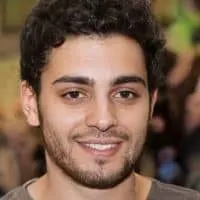 Justin is an audio engineer with years of experience in the field. He has been creating and playing music his entire life, but he really found his passion for engineering when he was introduced to Logic Pro at age 10. Justin has spent countless hours perfecting his craft and now works as a freelance engineer out of Boston, MA.