Share on facebook
Share
Share on twitter
Tweet
Share on pinterest
Pin
Learning to play your favorite songs on the guitar can sometimes be even more exciting than writing your own – nothing feels better than jamming out to a song that everyone can sing along to! However, the variety of guitar tunings out there can make this a little bit difficult – which tuning should you choose?!
If you're a fan of rock music, you simply can't go wrong with open G – it's a highly versatile tuning used by many bands to this day. If you need a bit of inspiration for open G songs to learn, this is the article for you.
Tune your guitar to open G and start working through this list – I'm sure that it's going to give you plenty to chew on!
Here is my list of the best open G tuning songs for you to learn.
List of the Best Open G Tuning Songs
1. Muse – Uprising
When it comes to bands that release epic and anthemic music, is there anyone out there that can really beat Muse? Ever since their first album 'Showbiz' in 1999, Matt Bellamy and his crew have been churning out albums that have been consistently critically acclaimed.
Their fifth studio album 'The Resistance' was no exception to this, featuring more operatic and theatrical elements than ever. A prime example of this is the opening track 'Uprising', featuring open G guitar riffs that are pretty simple to learn.
What are you waiting for?
Impress your friends by performing this absolute banger!
2. Pearl Jam – Daughter
Pearl Jam are normally associated with their heavy and chunky riffs, but this band is no stranger to the softer side of rock. Their track 'Daughter' is a great example of this – it's hardly soft, finding a unique balance between raw acoustic guitars and raunchy hard-rock.
It's a unique track, and the vocals of Eddie Vedder only add to this. There aren't enough Pearl Jam listeners these days, so why revisit the classic group by learning this track on your guitar.
Furthermore, it's quite a versatile song as it can be learned on either acoustic or electric guitar – ideal!
3. Cage the Elephant – Ain't No Rest For The Wicked
Some of the best bands out there had a relatively short existence, with some of these being deemed as 'One Hit Wonders'. Many people consider this term to be appropriate for Cage the Elephant, but we don't think that's fair – they've actually released a ton of material throughout their career.
However, it must be said that their Self-Titled album is the most memorable material, including the popular track 'Ain't No Rest For The Wicked.'
Everyone knows this song, so tune your guitar down to open G and give it a go – it's a fun song to sing along to with friends!
4. Alter Bridge – Watch Over You
Some rock music makes you want to punch the air, and some make you want to dance. However, some make you want to pile into a car with your loved ones and go on a long and adventurous road trip. This is how I have always felt about Alter Bridge – something about their soulful anthems just makes me want to drive and make memories!
They're a pretty eclectic band with some songs heavier than others, but one of my absolute favorites is their 2007 hit 'Watch Over You'.
Truly brilliant stuff that gives me goosebumps every time.
5. Simple Plan – Perfect
2002 was a great year for rock music – the industry was becoming inundated with fantastic nu-metal and pop-punk bands, moving away from the indie and grunge of the '90s. There aren't many bands out there that represent this era better than Simple Plan – they had a ton of good tracks, but their track 'Perfect' was the soundtrack to my college years.
It was actually one of the first tracks that I learned in open G after discovering that guitar tabs could be printed online!
Ahh, the memories – why not follow in my footsteps and try it out for yourself?
6. The Rolling Stones – Honky Tonk Women
All of the tracks that I've listed so far were written in the '90s and beyond, but open G is a tuning that has existed for much longer than this. Need some evidence? Just check out The Rolling Stones classic tune 'Honky Tonk Women' from the summer of 1969!
There's tons of stuff to get involved with here – perhaps you'll choose to learn the main blues riff, or maybe you'll focus on the licks and the solos!
Whichever you choose, this track is going to be a heck of a lot of fun to learn!
7. Led Zeppelin – That's The Way
Let's stick around in the era of the Stones for a little while, stepping forward a year to think about Led Zeppelin's masterpiece 'That's The Way.'
This band is often remembered for being one of the earliest innovators of heavy metal in the late '60s to early '70s alongside bands such as Black Sabbath, but Robert Plant and Jimmy Page certainly knew how to write their ballads.
This track was released in 1970 on the band's second self-titled album 'Led Zeppelin II', and if you haven't heard it then you seriously need to change that!
8. City and Colour – Hello, I'm In Delaware
I'm not the biggest fan of completely acoustic music – I definitely have a bit of a heavy rock bone in my body somewhere! However, there are several exceptions out there and Canada's City and Colour are one of my favorites.
His soft guitar compositions and angelic vocals found on tracks such as 'Hello, I'm In Delaware' never fail to give me a moment to sit down, relax and reflect on life. What's more, the pseudonym 'City and Colour' is actually really clever – can you work out what it means?
Here's a hint – the singer-songwriter's real name is Dallas Green.
9. Dire Straits – Romeo And Juliet
We've covered the 60's, 70's all the way up to the '00s, but what about the '80s? The decade of big hair and glamour simply cannot be forgotten, with bands such as Dire Straits creating the soundtrack. It's pretty difficult to pick my favorite Dire Straits track, but choosing one that can be performed in open G tuning narrows it down a bit. It has to be 'Romeo and Juliet'.
It's a great choice for beginners as it can be performed using chords only, so there's no excuse not to give it a try!
10. Duffy – Mercy
The late noughties saw a huge rise in soulful and jazzy tracks finding their way at the top of the charts, something that is rarely seen in the hip-hop dominant music trends of today. One of the best examples that I can think of is Duffy's chart-topping hit 'Mercy'.
Ever since the pop star released this track, it has been covered by a ridiculous amount of singer-songwriters, and I can only assume this is because it is just so fun to play!
Join the gang and pay homage to this truly special track!
11. The Rolling Stones – Start Me Up
Yes, yes – I know. I already expressed my love for The Rolling Stones, but such a great band deserves a second mention. Everyone knows the band's tracks released across the late '60s to early '70s, but their '80s era is often forgotten.
I always find this sad as albums such as 'Tattoo You' provide a unique and modern perspective on the band. It's a great '80s take on blues music, so much so in fact that Bill Gates paid an enormous $14 million to include the track on Microsoft's first-ever TV commercial!
12. Houndmouth – Sedona
Learning covers on the guitar can be a lot of fun, but without other musicians, it can sometimes get lonely. Whenever I feel like this, I like to invite a few friends to go camping, start a campfire and have a singalong – it really rekindles my love for playing (no pun intended).
One of my recent favorites to play with friends is Houndmouth's 'Sedona' – it's an open G indie-folk anthem that starts off pretty gentle and gradually crescendos with a powerful and dense ending.
It's going to be pretty difficult to find a better campfire anthem than this one!
13. The White Stripes – Death Letter
Some bands are just better enjoyed live due to their fantastic stage presence and live energy – White Stripes could not demonstrate this better with their live performance of 'Death Letter'. It's pretty astounding how the duo manages to bring so much energy with just a drum kit and guitar!
You're going to need a bottleneck to play this one and some serious skills – Jack White's guitar canoodling is pretty difficult to recreate!
However, tune down to open G and get practicing, and I'm sure you'll be able to pull it off!
14. Them Crooked Vultures – Elephants
What do you get when you cross Queens of The Stone Age, Foo Fighters and Led Zeppelin? That's right, you get Them Crooked Vultures, easily the best supergroup of the '00s!
I'm a huge fan of this short-lived band – whilst the line-up of their one-off 2009 album would suggest a vast range of influences, the overall sound is very much like QOTSA.
Just take a listen to the track 'Elephants' and you'll see what I mean – it contains all of the epic guitar dissonance mastery that can be found on QOTSA albums such as Era Vulgaris.
15. Terry MacAlmon – I Sing Praises To Your Name
That last track sure was pretty dissonant, so let's smooth things out with a soft and gorgeous ballad by Terry MacAlmon, 'I Sing Praises To Your Name.'
As a good Christian boy, I sometimes like to take a step away from my usual taste of hard rock and metal, tune my guitar down to open G and praise the Lord with this Christian anthem.
It truly is a blessed track and has been loved by people of all ages ever since its release in 1999.
Excellent stuff, Terry!
16. Led Zeppelin – Bron-Y-Aur Stomp
That's right – I've included another Led Zeppelin track, and I'm sticking to their acoustic blues style! You already know they are the kings of hard rock, so I'm trying to remind you of their versatility!
No Led Zep track represents this better than 'Bron-Y-Aur Stomp' – it features a truly special hybrid of blue-grass and blues guitar, accompanied by the contagious stomps and claps of the rest of the band. Get out your acoustic and try this one out, or if you're feeling really adventurous then consider covering it on a banjo!
17. George Thorogood & The Destroyers – Bad To The Bone
Some genres are just synonymous with specific riffs, and George Thorogood & The Destroyers' track 'Bad To The Bone' is a fantastic example of this.
The track just screams 'Blues!', with the gritty guitar and stuttered vocals representing the genre better than any track I know. It truly is a badass track, and the main riff is pretty easy to learn, so if you're a beginner looking for open G songs to learn, it's an excellent choice!
Just don't forget to invite a saxophonist over to jam out to complete the track in its entirety!
18. Green Day – She
There are few bands in the '90s that were more influential than Green Day – they pretty much invented the genre of pop-punk single-handedly.
Despite being formed in 1987, the band is still putting out incredible albums almost 40 years later, but their popularity really kicked off with their album 'Dookie'. If you've heard it, you already know that literally every track is fun to play on the guitar.
However, I would have to choose 'She' out of all of them – it's just so fast-paced and energetic to play, and best of all it's in open G tuning!
19. Jeff Beck – A Day In The Life
Performing a cover is always a lot of fun, but when it comes to being successful in the mainstream, covering a much-loved track can either be fantastic or detrimental to a musician's career!
For example, I was initially worried when I'd heard that Jeff Beck had covered The Beatles' iconic 'A Day In The Life', especially considering it was an instrumental!
However, I think we can all agree that the guitarist smashed it – he truly applied virtuosity, creativity, and guitar innovation to his cover, resulting in a cover that John Lennon and Paul McCartney would no doubt approve of. Brilliant.
20. Eric Clapton – Walkin' Blues
I previously mentioned that George Thorogood & The Destroyers' track 'Bad To The Bone' is the best representation of blues guitar that I know, but then I thought about Eric Clapton's 'Walkin' Blues'. This is a game-changer – it's not as gritty, but it definitely represents the original acoustic style of blues better than the previously mentioned track.
Whilst Clapton is talented enough to perform it on a single guitar, I would say that it's more of a duel-guitar track, so grab a friend, tune down to open G, and jam out this blues masterpiece!
21. The Rolling Stones – Tumbling Dice
It's time for me to leave you to it, but I'm going to finish up with one last track from the band on this list that is clearly my favorite – The Rolling Stones!
That's right, I've chosen three of their songs and no one can stop me! This time I've chosen a song from their '70's portfolio, 'Tumbling Dice' – it's a great way to round out their many eras of rock 'n' roll, and I guarantee that learning it will give you plenty of feel-good vibes!
Once again it is in open G tuning, so if you're a fan of the Stones and play the guitar, you have absolutely no excuse not to use this tuning! Good luck, and enjoy!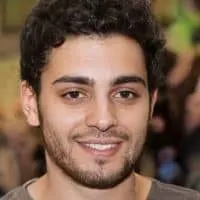 Justin is an audio engineer with years of experience in the field. He has been creating and playing music his entire life, but he really found his passion for engineering when he was introduced to Logic Pro at age 10. Justin has spent countless hours perfecting his craft and now works as a freelance engineer out of Boston, MA.