Share on facebook
Share
Share on twitter
Tweet
Share on pinterest
Pin
There's a reason that Prince was widely regarded as one of the most excellent musicians of his generation – his music showcased his technical prowess when it came to both his voice and his instrumental skills. His unique blend of textures and disco rhythms had the world dancing for years.
Of course, what is an artist without their love songs?
So with that being said, Here is my list of the best Prince love songs of all time!
1. Forever In My Life
Starting strong, we have "Forever In My Life," which features a raunchy funk backing track over Prince's signature sensual vocals. The groovy bassline, synth punches, and smooth electric guitar send shivers down the spine and make you want to get up and dance with that special someone.
"Forever In My Life" epitomizes Prince's style of love song – something you can dance to while still being able to appreciate his clever use of lyrism. It's definitely one of my favorite Prince love songs for sure.
2. Savior
If there ever was a song to embody the feeling of Prince's 80s love bangers, it's "Savior ."The track features the singer's airy, almost whispery vocals that set the mood for the rest of the song, while the rest of the track has an authentic gospel feel, referencing both the title of the song and the lyrics.
The harmonies are haunting, and with its unique chord progression and instrumentation, this one will be stuck in your head for days. This is one of Prince's most genius songs, in my opinion, and it's also got a fantastic music video! If you've got the time, it's definitely worth checking out.
3. Most Beautiful Girl In The World
It doesn't get funkier than "The Most Beautiful Girl In The World ."It's another of my favorite Prince love songs and really showcases the singer's impressive vocal range and unique vocal stylings. The track features that signature gospel feel that Prince was known and loved for.
This track embodies the feeling of love and, to a certain extent, lust. The vocals, melody, harmonies, and instrumentals culminate to form a sweet and sensual song that you could slow dance to for hours.
4. Love Like Jazz
This number is definitely one of the less-popular Prince love songs and certainly one of the most underrated, in my opinion. It's got a jollier feel about it, describing the thrill we feel when we fall in love with someone.
Prince also switches it up with his singing style here, adding a fuller sound to his voice to clearly relay his message of love. He's still got that funky feel, and with its jazzy chord progression, "Love Like Jazz" is a bop.
5. Future Baby Mama
If you want to get sensual with your significant other, all you have to do is play "Future Baby Mama ."The title really says it all here – it's a song about making love, and Prince takes his voice into the higher register to add a delicate touch to this groovy, steamy track.
This song also shows off the singer's vocal prowess and impressive range while highlighting the talents of his band through catchy synth punches and short electric guitar solos. It's a perfect encapsulation of the 80s funk sound.
6. 1000 X's & O's
If you didn't know that "1000 X & O's" was a Prince song, you might never have guessed it from how he sounds on this track. This song is a refreshing twist on the singer's classic vocals – in it, Prince sings in his voice's lower register, which is resonant and gentle.
It's a simple number but is accented with subtle vocal stems, a catchy synth melody, and a calming synth pad in the background to soothe the mind and the soul – one of the best Prince love songs, to be sure.
7. She's Always In My Hair
"She's Always In My Hair" is Prince's clever way of saying that he just can't get her off his mind. This track takes us back to his signature disco-funk sound that will have you dancing the night away with your significant other.
With its funky bassline and almost psychedelic vocals, "She's Always In My Hair" makes for an unexpectedly beautiful love song. It's a shame that it wasn't one of Prince's more popular numbers.
8. Space (Universal Love Remix)
If you love dancing, then you'll love "Space ."It kicks off with groovy drum rhythms, some funky bass guitar, and interesting instrumental ad-libs that make it impossible not to tap your feet to the beat. Prince drops his voice low and sensually for this number.
It's got a joyous chord progression that reflects the happiness in the lyrics. The melody is catchy and straightforward and will be stuck in your head for days after listening.
9. Baby
"Baby" features haunting vocals, epic instrumentation, and an ethereal quality to it that is only enhanced by Prince's wispy, gentle vocals that soar high above the rest of the track. Its slow tempo is perfect for dancing with your lover in the kitchen at 2 AM.
This track is definitely one of my favorite Prince love songs, as it somehow manages to be both romantic and gentle, as well as groovy. Nobody does it like Prince.
10. Pink Cashmere
It doesn't get steamier than "Pink Cashmere ."I wanted to close off this list with this track because, to me, it's the epitome of the Prince sound – dreamy vocals in the falsetto, a steady, slower tempo, gospel keyboard hits, and the funkiest bassline known to man.
Prince was a legend of his time, and his music continues to resonate with millions to this day. He had a talent for writing beautiful love songs that you just don't see much of anymore.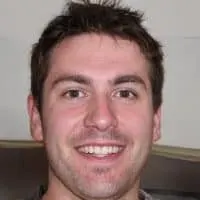 Alex is a man of many talents. He's been playing music since he was young, and has been the main content writer at Tone Start for the past few years. Alex loves to play around with different styles of music and enjoys listening to anything from country to classical.