Share on facebook
Share
Share on twitter
Tweet
Share on pinterest
Pin
Making a lasting impression on listeners for many generations, R&B music brings a soothing tone that most people enjoy. There are many different styles and tempos related to R&B music, and the lyrical content can connect with listeners young and old.
The music can bring quite a bit of energy, as well as an endless number of downtempo hits.
No matter if you're a fan of more contemporary or classic R&B, this list will cover the ten saddest R&B songs of all time.
1. Officially Missing You by Tamia
With smooth percussion that floats with a catchy acoustic melody, "Officially Missing You" from Tamia is a classic that never gets old. Moreover, the engineering and production quality of the song emulates that early 2000's R&B vibe.
Even with the song's cozy sound, the message gets listeners in their feelings and is easily considered one of the saddest R&B songs on this list due to its lyrical content and emotional setting. Aside from that, the song is a timeless R&B jam and will be enjoyed for generations to come.
2. John Redcorn by Sir
Released on his album Chasing Summer, "John Redcorn" brings a warm production value that perfectly fits Sir's soft voice. Although the percussion doesn't change too much, it does a great job of keeping the tempo while the melodies float freely.
A clean electric guitar is mixed perfectly with the artist's harmonies, and the instrumental brings a groovy bass line that leaves room for the rest of the song's dynamics. Listeners get treated to relaxing Rhode piano chords that get the main focus with supporting melodies from Sir's vocals in the background.
3. Truth Is by Sabrina Claudio
The way Sabrina's vocals are presented in this song sounds like a personal conversation with a significant other. With touching vocal harmonies, the instrumental does a great job of alternating between the notion of a beating heart and the anxiousness that can bring.
Furthermore, the instrumental structure changes perfectly with the tone of Sabrina's message, with sweeping orchestral instruments. Being one of the artist's saddest R&B songs, the dynamic and cinematic qualities of the song resonate from beginning to end.
4. Walking Home by Mac Ayers
Embodying many R&B styles, "Walking Home" by Mac Ayers has a rocking motion to the production, and his soaring vocals bounce across the instrumental with support echoes and panning dynamics. There are many supporting melodies from live instruments, while the drum kit and floating synth pads carry the tempo.
Full of replay value, the record's lyrical content can be applied to many relatable scenarios, and it's an excellent jam for late summer nights or cold winter nights inside. The instrumental is easy on the ears, and the drums are mixed perfectly for the rocking style Mac was going for.
5. Could've Been by H.E.R. (Feat. Bryson Tiller)
The contrast and supporting melodies between H.E.R and Bryson Tiller make "Could've Been" one of the saddest R&B songs within the last few years. The lyrics are straightforward, reminiscing about a lost relationship they tried to fight for.
With rising synth pads, the instrumental doesn't distract from the song's message, leaving plenty of room for the artists to take on most of the melody work. Although the instrumental is simple, each hitting element is crisp to the ear and provides a pristine sound overall.
6. Pray You Catch Me by Beyoncé
Undoubtedly a legend in her own right, "Pray You Catch Me" brings impactful and unique production quality that gives Beyoncé free range to show her vocal power. She knows exactly how to get people in their feelings, and this record shows this ability with excellent piano progressions and sound selection.
Although the lyrics will be interpreted on an individual's specific experience, the song's dynamics could categorize it as one of the most impactful songs on this list, in my opinion. It offers breaks in percussion and introduces winding angelic harmonies for the listener to bask in.
7. Like I Want You by Giveon
With many water-like low-end frequencies, "Like I Want You" from Giveon has a beautiful production value with many complementary melodies. With a slow downtempo, its showcases many R&B elements, and the percussion hits just right with every downbeat.
Moreover, the lyrics are relatively easy to remember and sing along to and come with many memorable melodies that'll get stuck in your head. The song's tonality wraps you up in your thoughts and feelings, and Giveon does a great job of carrying you to the end of the song.
An artist known for thought-provoking production quality and a unique vocal range, The Weeknd was still in his proving grounds when "The Knowing" was released. Delivering an emotional journey as his music tends to do, this song was released during one of his prime eras of music, in my opinion.
With reverberating production and ethereal instrumentation, the dynamics of this record hit all the right nerves and can easily make you lose track of time. Although The Weeknd is a multi-genre artist, his R&B records always bring a signature quality.
9. Jaded by Drake
Drake's warm vocals do a great job of bringing a sense of nostalgia as he has a tendency to switch between past and present production styles. Furthermore, he's developed a signature production quality that always fits his voice.
"Jaded" offers a simplistic instrumental with a calm synth pad that makes the brain feel warm and fuzzy. The lyrical content is pretty straightforward and relatable for each listener and touches on specific struggles with emotions and feelings in personal relationships.
10. Too Fast by Sonder
A soft intro with many organic instrumental and natural production elements wash over the track before the vocals come in. Sonder's somewhat raspy yet relaxing lyrical abilities complement the slow bassline and light production on "Too Fast."
The song's melodies strongly focus on the layered orchestral elements that trade-off dynamics. For a change of pace, the chorus of the songs brings heightened emotion that'll involuntarily peak the erase interest.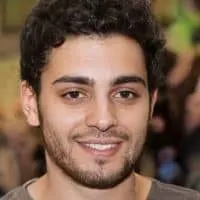 Justin is an audio engineer with years of experience in the field. He has been creating and playing music his entire life, but he really found his passion for engineering when he was introduced to Logic Pro at age 10. Justin has spent countless hours perfecting his craft and now works as a freelance engineer out of Boston, MA.