Share on facebook
Share
Share on twitter
Tweet
Share on pinterest
Pin
Loyalty is a rare trait to come by these days. Everyone seems to be looking out for themselves, with no regard for the people around them.
But sometimes, you come across a person who is the epitome of loyalty. These are the kinds of people you need to hold on to.
In this article, I want to take you through some of my favorite songs about loyalty.
Let's get to it!
1. Loyalty by Kendrick Lamar (fear. Rihanna)
Starting off strong is "Loyalty" by Kendrick Lamar, which features the iconic Rihanna providing her signature touch to this track. This song showcases Lamar's characteristic future sound, with a simple melody and hard-hitting beat that makes you want to jump up and down.
It's a great song to blast in your car, especially if you've got a decent sound system going. And how can you not love Rihanna's vocals? She has one of the most recognizable voices in the music industry, and this song would feel incomplete without her.
2. Loyal by Chris Brown (feat. Lil Wayne & Tyga)
Chris Brown's "Loyal" is absolutely one of the artist's most famous numbers, and while the star might not have the best reputation in the world, he sure knows how to write a hit song. This track features his signature pop-rap sound, and interestingly enough, he gives the first verse to one of his features: Lil Wayne.
The song is simple, and that's what I like about it. You'll have fun trying to memorize the verses, and the chorus is sung in Chris' iconic, impressive voice with a tune that will be stuck in your head for days. One of my favorite songs about loyalty for sure.
3. Family and Loyalty by Gang Starr (feat. J.Cole)
Next up, we have "Family and Loyalty" by Gang Starr, featuring J.Cole. The song is the artist's take on that classic 90s hip hop sound, complete with a simple beat and syncopated lyrics that get the head bopping. If you're a fan of old-school rap, you'll love this track.
While the words are nothing too complex, their meaning is powerful and is part of why this is one of my favorite songs about loyalty. J.Cole's feature is also the perfect addition to round out this incredible song – it's definitely worth the listen.
4. Loyal by Lauren Daigle
"Loyal" by Lauren Daigle takes us on a completely different journey to the other tracks we've seen so far. This song is slightly more poppy, featuring a simple chord progression and sweet, beautiful melody that quickly becomes an earworm.
Lauren's vocals are hauntingly beautiful, a mixture of light and airy, and full and rich. In "Loyal," she sings about being utterly devoted to the one you love – a feeling I'm sure we've all felt at some point.
5. Got Your Back by T.I. (feat. Keri Hilson)
If you're a fan of the sound of the early 2000s, then I think you'll love "Got Your Back" by T.I, which features the beautiful voice of Keri Hilson. It doesn't get more 2000s hip hop than this, with its grunge beat, freeform rapping style, and orchestral hits.
Keri's vocals are to die for – sweet, rich, and powerful, making for the perfect addition to this great track. It wouldn't be a list of the best songs about loyalty without "Got Your Back" on it!
6. Lean On Me by Bill Withers
Next up, we have a number from the legendary Bill Withers, who you may know from his more popular tracks like "Just the Two of Us" or "Ain't No Sunshine." "Lean On Me" is one of the late singer's most famous numbers, and it's clear to see why.
The song features a super simple chord progression of parallel chords, a sweet melody, and Bill's iconic vocals, which entirely transport you to another world. If you haven't heard this incredible song yet, give it a listen!
7. Count On Me by Bruno Mars
Bruno Mars is known for his dreamy love songs and brilliant lyricism. These talents are no better put on display than in his iconic track "Count On Me." It's one of my favorite songs about loyalty, thanks to its excellent lyrics and Bruno's brilliant voice.
In it, Bruno sings about traveling to the ends of the world for the one you love so that you can be with them. It's a universal feeling, and I think it would be especially poignant for anyone currently in a long-distance relationship.
8. Loyalty by Hp Boyz
Taking us in a different musical direction is "Loyalty" by Hp Boyz. It's a joyous rap song in the signature British style, featuring a tremendous lo-fi backing track, excellent lyrics, and an overall uplifting message.
The message, as corny as it might sound, really gives you hope for the future. Hp Boyz has had some popular numbers, but "Loyalty" is definitely one of their most famous songs.
9. Loyalty by Clever
If you're looking for something with a more futuristic trance sound mixed with trap, then I strongly suggest checking out "Loyalty" by Clever. It's a fun mixture of beautiful vocals, an elegant piano accompaniment, and a trap beat.
The music video is also definitely worth your time. It's super simple but is part of what makes this one of my favorite songs about loyalty.
10. Loyal to Me by Nina Nesbitt
And finally, we have "Loyal to Me" by Nina Nesbitt, which boasts a fresh, unique spin on the pop sound that's been trending for the last few years. Nina's vocals are at once delicate and powerful, accompanied by a fresh chord progression.
It's a song about female empowerment and taking back the power from men. It's got a wonderfully catchy chorus that will be stuck in your head for days, and I have a feeling that's exactly what Nina wants!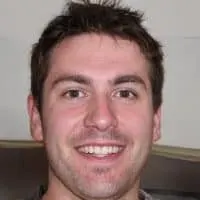 Alex is a man of many talents. He's been playing music since he was young, and has been the main content writer at Tone Start for the past few years. Alex loves to play around with different styles of music and enjoys listening to anything from country to classical.