Particularly in the world of metal, certain guitar tunings simply work magnificently. The immovable Drop D became a staple tuning of choice for Rammstein's heavily industrial groove, and that's just the beginning. Another tuning that has made waves in all walks of music is the enticing Drop A.
In this list, I'll explore the Drop A tuning, which has given the world some of the hardest grooves and most beautiful tracks we've ever witnessed. Some of them might even come as a shock; this list will be quite eclectic and cover many metal styles!
Without further ado, here are the 10 best songs in Drop A!
1. High Road – Mastodon
Album: Once More 'Round The Sun
Released: 2014
Despite their heaviness, Mastodon are masters of self-reflection and tackling rather difficult topics. Their anthemic hit "High Road" offers the crunchiness and depth of Drop A tuning, but also offers a massive chorus that you can't help but sing along to.
This track deals with anger. It highlights that we all go through anger at some point in our lives, but what matters more is learning to let go of it and move on with our lives.
2. Recreant – Chelsea Grin
Album: Desolation Of Eden
Released: 2010
Here we have a deathcore outfit that mastered the art of creating riffs that scrunch your face up and shake you to your core. Chelsea Grin would go through many a lineup change throughout of their career, but I feel they were at their best when Alex Koehler was on vocals before his departure in 2018.
"Recreant" deals with anger very differently from Mastodon's "High Road". In this track, the band explores betrayal and the anger felt when a friend betrayed Chelsea Grin's vocalist. In true deathcore fashion, this anger translates into crushing riffs and brutal screams that are catharsis incarnate.
3. Lithium – Evanescence
Album: The Open Door
Released: 2006
Gothic metal likely wouldn't be half as developed as it is today without the iconic work of Amy Lee and co in Evanescence. Their sound made shockwaves in the early 2000s with their debut Fallen, which continued in their 2006 hit record The Open Door.
Lithium's dark nature is mostly thanks to the Drop A guitar tuning, but also thanks to Amy Lee's morose piano work as she explores the importance of breaking free from toxic cycles.
Album: All Hope Is Gone
Released: 2008
Next up we have the American metal heavyweights Slipknot, who burst onto the scene in 1996 and quickly became household names in the genre.
They became immensely popular with their self-titled debut in 1999, but more so when they mixed their brutality with haunting melodies. "Psychosocial" is one such track, which blends a heavy Drop A guitar tone with Corey Taylor's anthemic chorus to create one unforgettable metal experience.
5. Supremacy – Muse
Album: The 2nd Law
Released: 2012
Muse are known for their space-like sound and anthemic choruses, with a heavy pop influence scattered into their music. However, thanks to the magic of Drop A tuning, their sound changes entirely in the hypnotic "Supremacy".
The guitar riff in this track has quite the bite to it and pairs incredibly well with the dramatic orchestra that sits behind it. I have to admit, I wasn't a fan of Muse until I heard this song, which led me to discover the rest of their discography in a new light.
6. Leaders – Katatonia
Album: The Great Cold Distance
Released: 2006
In the underground of metal lie some truly golden bands. Katatonia is one such band, which began in depressive black metal but gradually evolved into a progressive metal outfit infused with melodic doom and even a touch of death metal here and there. Their sound is wholly unique and well worth a listen.
"Leaders" is a curious track that explores the cost of, you guessed it, leadership. Do you sacrifice part of yourself to lead the flock, or do you stand tall above others and maintain what you believe in?
7. Raise Your Horns – Amon Amarth
Album: Jomsviking
Released: 2016
If you like the themes of battle and honor to be rife in your music, look no further than Amon Amarth. This iconic Viking-inspired death metal band has become a household name in the metal genre for years now, with sellout tours across the globe and a fiery, captivating show to boot.
"Raise Your Horns" is a no-nonsense riff fest, but it also contains a fantastic crowd-pleasing chorus. This song is all about honoring the fallen and celebrating their lives… and drinking beer in the process.
8. Utterances Of The Crawling Dead – Nile
Album: Those Whom The Gods Detest
Released: 2009
Continuing the death metal theme for a moment, few do it better than the iconic South Californian band Nile. They achieved cult status in 1998 with their record "Amongst The Catacombs Of Nephren-Ka", which became a vital mark in death metal's history.
Across their nine studio albums since their beginnings, they have utilized Drop A tuning for the most part. "Utterances Of The Crawling Dead" was picked for this list as it contains such an evil energy thanks to the tuning that it would be impossible to omit.
9. Pisces – Jinjer
Album: King Of Everything
Released: 2016
Jinjer has created shockwaves through the metal community since their 2016 release King Of Everything. Frontwoman Tatiana Shmayluk has become an iconic figure in the metal scene for women, and the Ukrainian band has also become an ambassador for the ongoing war in Russia.
"Pisces" sums up their fluctuations in sound perfectly. They transition from soothing progressive melodies to harsh, hardcore grooves with ease, with Tatiana equally shifting from serene cleans to ferocious growls in an instant.
10. Three Hammers – Dragonforce
Album: Maximum Overload
Released: 2014
We've had quite a lot of heavy on this list, so it's time for a lighter, fun touch to finish off. Dragonforce is a power metal band that, despite your allegiance to them, is as cheesy as they come, and that's exactly why so many people adore them.
If you know Dragonforce already, you were likely quite surprised to see them on this list. Nevertheless, in this slightly different offering from the power metal titans, they do indeed traverse Drop A tuning!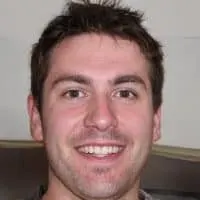 Alex is a man of many talents. He's been playing music since he was young, and has been the main content writer at Tone Start for the past few years. Alex loves to play around with different styles of music and enjoys listening to anything from country to classical.