In the world of pop, there is no better contemporary name than Tame Impala. This one-man project began humbly, but Kevin Parker's incredible skill and musicianship became infectious the world over. Over the years, he has compiled masterpiece after masterpiece through personal stories and danceable basslines that create a groove that is hard to beat.
What Tame Impala truly excels at is his ability to conjure vast soundscapes that almost transport the listener to the space, time, and mindset that Impala is currently trying to explore. This is especially felt in Tame Impala's love songs, the area in which I think he excels.
On that topic, I've compiled 10 of Tame Impala's best love songs for you to sink your teeth into!
1. The Less I Know The Better
Album: Currents
Released: 2015
It's worth noting at the beginning of this list that many of Tame Impala's songs focus on heartbreak and personal love over typical romantic love. Kevin Parker has not had a simple love life, and it reflects in the disguised sadness of his work.
"The Less I Know The Better" demonstrates this perfectly, as its chirpy dance beat and playful synths mask the story of a protagonist discovering his ex (or current partner) has found another man.
2. One More Hour
Album: The Slow Rush
Released: 2020
As you'll come to see in this article on the 10 best Tame Impala love songs, there can be multiple interpretations of Kevin Parker's work.
"One More Hour" can be seen as many things. One interpretation is that it's a reflection on the past and using it to learn more about himself today and for the future, matched with the dreamlike soundscape and heavy basslines. Another is that Parker is realizing that he is in love, and life is about to be about two people instead of just himself.
3. Be Above It
Album: Lonerism
Released: 2012
Tame Impala's love songs aren't just about romantic relationships and finding the right (or wrong) one. Lonerism as a whole seemed to be a journey of reflection and self-acceptance, with traditional love taking a backseat.
This energetic romp has a distinct message to it: don't let other people affect your life negatively. Rising above criticisms and expectations, and simply being yourself, is a key component to happiness, and Tame Impala explores this brilliantly here.
4. Love/Paranoia
Album: Currents
Released: 2015
Much like Lonerism explores self-acceptance and reflection, Tame Impala's hit 2015 record Currents focuses on the impact of love and the past on him today. The slight synth-wave sway of "Love/Paranoia" adds to the feeling of reflection presented in the song's lyrics.
"Love/Paranoia" seems to be about the impact of being cheated on and how it changed him as a person, and also how he approached future relationships with anxiety.
5. Lost In Yesterday
Album: The Slow Rush
Released: 2020
Shifting back to the theme of relationships and lost love, "Lost In Yesterday" has an incredibly strong message. This summery, dreamlike bop has infectious basslines and a groovy drum pattern that lifts the spirits while dealing with an important topic.
In this track, Tame Impala explores the importance of letting go of traumatic past events, especially considering the impact they can have on today and future relationships.
6. It's Not Meant To Be
Album: Innerspeaker
Released: 2010
Out of all the Tame Impala songs to talk about love and loss, "It's Not Meant To Be" is perhaps the most straightforward. This heavily psychedelic auditory journey is trippy in its sound but clear in its message.
"It's Not Meant To Be" is simply about a man liking a woman, but realizing that they are completely incompatible. Recognizing the complete differences between them, he learns to accept the lack of fate and move on.
7. Yes I'm Changing
Album: Currents
Released: 2015
While it may be hard to accept, some relationships simply end because the two people at the start of the relationship are no longer the same. "Yes I'm Changing" explores this and the impact it can have on an individual.
The simple line "They say that people never change but that's bullshit, they do" sums up this song perfectly. There is no use in clinging onto a false ideology of what could be when two people have simply changed and drifted apart.
8. List Of People (To Try And Forget About)
Album: Currents B-Sides & Remixes
Released: 2017
There is something so profoundly sad about Tame Impala's "List Of People (To Try To Forget About", but it also stands out as one of his best songs thus far.
This is a heartbreaking ballad about heartbreak and the painful realization that happy memories are now cruel reminders of a love that, at the time, seemed perfect. Learning to let go and move on is a process we all go through at some point in our lives, and Tame Impala explores it fantastically here.
9. Half Full Glass Of Wine
Album: Tame Impala EP
Released: 2008
Tame Impala wasn't always the master of soothing electronic soundscapes that he quickly became known for. All it takes is a little deep dive into his discography to find that he is, in fact, also proficient at making psychedelic-inspired sounds.
"Half Full Glass Of Wine" is a fuzz-fuelled guitar stomp that has a left hook of attitude. It's about an untrustworthy girlfriend, but, he still loves her and sees life with her as a 'glass half full'.
10. Music To Walk Home By
Album: Lonerism
Released: 2012
If there was ever a perfect song for self-love and the journey we experience as we try to find it, I think it's "Music To Walk Home By". This song primarily deals with self-doubt and general frustration at existence, despite its ethereal soundscape.
What makes this track so captivating is the shift in sound towards the end of it. The colossal guitar riff in the later section feels like a breakthrough of confidence and hope, encouraging everyone to follow in his footsteps and try to love themselves a little more.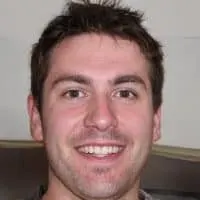 Alex is a man of many talents. He's been playing music since he was young, and has been the main content writer at Tone Start for the past few years. Alex loves to play around with different styles of music and enjoys listening to anything from country to classical.