The Christmas season is a time that brings people together, which means it's only right that karaoke music is a part of the gatherings. Although karaoke music spans many different genres, it's always a recipe for success around Christmas time.
In this article, I'm going to break down the 10 best Christmas karaoke songs that you, your friends, and your family can all enjoy this festive season!
1. Last Christmas – Wham!
A favorite for many people around the holiday season, the bright synths and upbeat tempo are perfect for the holiday season. You'll also find the lofty and lighthearted vocals infectious, and the dynamics as a whole are a great fit for the whimsical nature of Christmas.
Of course, the hook of the record is one of the most memorable parts, and the song's dynamics simply make you want to sing along. "Last Christmas" is one of those records that you can put on replay as it doesn't tire out the ear.
2. Merry Christmas, Happy Holidays – *NSYNC
The music group is famous for many different hits from their career, but this record is one that stood out and is revisited on a yearly basis. With a danceable tone and velvety vocals that'll put you in a good mood, I'd say this is one of the best Christmas karaoke songs.
It should be put on any Christmas playlist, and in this day and age, the record is pretty nostalgic for many people. The instrumentation carries a very organic R&B dynamic that's classic, to say the least.
3. Blue Christmas – Elvis Presley
Regardless of your genre preferences, most people respect Elvis' music, and he was known to be an adaptable artist that'd put his flair on a range of music themes. "Blue Christmas" is a fan favorite for many people, and it offers many qualities that make it a great choice for karaoke.
Between the male and female vocals, they offer a contrast that blends perfectly with the instrumentation. It's a relaxing record that does a good job of encapsulating the emotions that come with the Christmas season.
4. Winter Wonderland – Selena Gomez
An older record from Selena's career, "Winter Wonderland" is a rendition of the original track, but it delivers a dynamic that's hard to ignore. With an excellent groove that was spot on for her sound at the time, it's a record that many Selena fans never forget.
The production takes a fairly general approach that follows the original record, with a few twists in the melody progression. Its fun tone and uptempo energy make it a great choice for a karaoke session.
5. All I Want for Christmas is You – Mariah Carey
Known to be the queen of Christmas music in this day and age, Mariah Carey is a must-have on any Christmas playlist. This particular song is inescapable during the holiday season and has become a staple that's bound to be heard more than once at this time of year.
It has become so common that most people immediately recognize the track, and you can bet that many people would agree it's one of the best Christmas karaoke songs. With many production elements that capture the theme of Christmas, Mariah's vocals act as a driving force for the song's energy.
6. Let it Snow! Let it Snow! Let it Snow! – Dean Martin
Dean Martin's music carries a classic sound, and his vocals fit the feeling of Christmas cheer that many people gravitate to. There's a hint of charm in his vocals that bring a sense of warmth to listeners, and the instrumentation is a great fit for the tone of the holiday season.
The lyrics are easy to follow, and the tempo is relatively modest, and I feel this makes it one of the best Christmas karaoke songs on this list. It's a record that can be appreciated by anyone and is bound to give you a boost in your mood.
7. Here Comes Santa Claus – Gene Autry
If you're searching for a song that perfectly reflects the tone of Christmas, "Here Comes Santa Claus" should definitely be on your list. Gene Autry has a sound that's timeless, and there's a genuine quality in the production that's bound to catch your attention.
There's an infectious jig with the record's tempo, and the lyrics directly correlate to the sound of Christmas that so many people love. You won't find a lot of variation in this record, but its repetitive nature is part of why it works.
8. Have Yourself a Merry Little Christmas – Michael Bublè
This record will be an excellent choice if you're looking for a more laid-back option for karaoke night. Michael never misses when it comes to serenading listeners with his voice, and he hits the mark when it comes to Christmas music.
Offering the orchestral and melancholic tone of classic Christmas tunes, he provides a modern production quality to a somewhat nostalgic sound. His vocals also don't come with an unreachable range, making it perfect for you to face during a karaoke session.
9. A Holly Jolly Christmas – Burl Ives
There are a few staples regarding Christmas music that can't be overlooked, and "A Holly Jolly Christmas" is definitely one of them. Burl Ives has a voice that's from a bygone era, but its timeless qualities will continue to be relevant.
The record offers a feel-good tone you never want to end, and its chipper dynamics make it a stellar choice for the holiday season playlist. It's a pretty repetitive song, but it serves its purpose when it comes to Christmas cheer.
10. Jingle Bell Rock – Bobby Helms
"Jingle Bell Rock" is a well-known record by most people, and it's another one of those songs that can't be escaped during Christmas time. Bobby's vocals are an excellent fit for the dynamics of the instrumentation, and the song offers a sense of nostalgia that many people latch onto.
Not to mention the catchy cadences and lyrics, it's a song that's guaranteed to catch the attention of everyone in the room. Every melody is rather whimsical, and most of the passion comes directly from Bobby's vocals.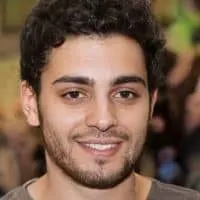 Justin is an audio engineer with years of experience in the field. He has been creating and playing music his entire life, but he really found his passion for engineering when he was introduced to Logic Pro at age 10. Justin has spent countless hours perfecting his craft and now works as a freelance engineer out of Boston, MA.