Share on facebook
Share
Share on twitter
Tweet
Share on pinterest
Pin
Being 19 is weird…
You're at an age where you've just started to grow out of being a teenager, but you're not quite an adult just yet. It can be a difficult age for many of us, but there's no challenge that we can't get through without music.
Here is my list of the best songs about being 19 years old for you to check out!
1. Not Nineteen Forever by The Courteeners
Starting us off is one of my favorite songs on this list, "Not Nineteen Forever" by The Courteeners. It's the perfect track for any 19 year old who loves grunge rock music, thanks to its underground, lo-fi sound and uptempo beat.
It's a super catchy track with a simple melody, excellent guitar accompaniment, and fantastic drumming. For me, The Courteeners epitomize the sound of summer, and this song makes for a great introduction to their music.
2. 19 by Landon Cube
This next song is by a relatively new artist to the music scene by the name of Landon Cube. The aptly named "19" has a dreamy quality, with a lo-fi electric guitar, processed vocals, and a chill drum beat that makes you want to lay back and waste the day away.
This song is about the difficulties of entering the transition period from teenager to adult and struggling to find your footing in life. It captures a feeling that I'm sure many 19-year-olds can relate to, which is why I'm such a big family.
3. 19 and Crazy by Bomshel
19 and Crazy is a 2000s pop-rock song through and through. It's got a grand opening that sounds like it could be straight out of a Disney channel movie and is another of those songs that would make for an excellent addition to your summer playlist.
In it, Bomshel sings about making the most of your youth and doing things that you might regret later but sure had fun doing at the moment. If you're looking to get in a fun mood, then "19 and Crazy" is the perfect song.
4. I Was Only Nineteen by Redgum
This next song is highly cinematic and is perfect for the people who can't seem to stop daydreaming. Redgum is a fantastic band that knows how to tell a story, and they don't do it better than in their hit song "I Was Only Nineteen."
On the surface, it's a song about a young man being sent to war, but take a deeper look, and you'll find that the lyrics are highly relatable. It captures being thrust into the adult world and not knowing what to do with yourself.
5. Nineteen by Tegan And Sara
Suppose you're a fan of 2000s indie rock music. In that case, you'll immediately fall in love with "Nineteen" by Tegan And Sara, which features distorted, haunting vocals, an incredible guitar riff, and an upbeat tempo that makes you want to get up and dance.
"Nineteen" is an incredibly addictive song that I couldn't stop listening to when I first heard it. You have been warned! It's got some fantastic moments and is a track that I highly recommend any 19 year old listen to, regardless of your music taste.
6. Hey Nineteen by Steely Dan
Fans of funk music reminiscent of the heyday of Fleetwood Mac will definitely enjoy this next track, entitled "Hey Nineteen" by Steely Dan. It opens with a fantastic drum riff, shortly followed by an incredible guitar lick that will make you tap your toes and clap your hands.
This track features Steely Dan's iconic vocals, which are rich and pure as he sings about the feeling of crossing over into adulthood. It's one of my favorite songs on this list and is definitely worth listening to.
7. Nineteen by Movements
"Nineteen" by Movements has recently experienced a resurgence in popularity after going slightly viral as a famous sound on TikTok. Thanks to its superficial qualities, it's a fantastic indie song that I think many Gen-Z listeners will appreciate.
It's got a reliable distorted electric guitar, excellent drum beat, and simple vocals easy to sing along to. The music video is also fantastic, and I highly recommend checking it out if you're so inclined.
8. She's Nineteen Years Old by Muddy Waters
Taking it right back to the good old days of jazz and blues is "She's Nineteen Years Old" by Muddy Waters, a fantastic song for anyone who identifies as an old soul. If you've ever played a Fallout game, I don't doubt that this song will remind you of The Wasteland.
This song features a downtempo beat with rich, lazy electric guitars and a bluesy accompanying piano that'll take you to church. "She's Nineteen Years Old" makes for a beautiful listening experience for blues fans.
9. Pushing 20 by Sabrina Carpenter
"Pushing 20" by Sabrina Carpenter is one of the newer songs on this list, released just three years ago. It's got an Ariana Grande-Esque feel with its dreamy pads, incredible drum beat, and Sabrina's haunting, wispy vocals.
If you're ever in the mood to feel like a badass, this is the perfect song. Sabrina is known for her musical versatility, and that talent is displayed in this track.
10. Nineteen in Naples by Jonathan Richman
To close us off, I thought I'd introduce you to a song that I'm sure you've never heard before, and if you have, congrats! "Nineteen in Naples" by Jonathan Richman is a fantastic, cinematic song that takes you back to the old west.
It's a song about making mistakes in your teen years, which we all do. This is a great song for anyone who likes beachy music and is an enjoyable listening experience.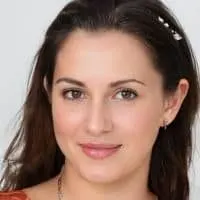 Alexandra loves playing the piano and guitar. She has always been a music lover, but it wasn't until she was in high school that she realized how much she loved to play. It allowed her to express herself without having to be verbally expressive, which is something she found very empowering.