Share on facebook
Share
Share on twitter
Tweet
Share on pinterest
Pin
If you've ever been to Kentucky, you know that it's a beautiful state out in the country with an almost otherworldly quality. Something about this tiny state has captured the hearts and minds of musicians for generations.
So without further ado, here is my list of the greatest songs about Kentucky of all time!
1. Kentucky Rain by Elvis Presley
"Kentucky Rain" comes off of Elvis From Elvis in Memphis album and features that classic Elvis sound that we all know and love him for. This song perfectly captures the feeling of the beautiful state of Kentucky and is one of my favorites that the artist has ever released.
It boasts his signature, rich vocals, with a pure tone and excellent control, undeniably Elvis. If you don't know much about the King of rock music, this would be a great place to start listening to more Elvis.
2. Bourbon In Kentucky by Dierks Bentley
Dierks Bentley is a wildly successful country artist, and while "Bourbon IN Kentucky" might not be his most famous track, it's one of the best that he's ever released, in my opinion. It's a great representation of his sound and the style of music that he's passionate about.
This track strongly features his legendary vocals, with its rich town, deep vocal range, and excellent melodic choices make "Bourbon IN Kentucky" an addictive song to listen to. Country fans are definitely going to like this one.
3. Kentucky Dirty by Laura Bundy
"Kentucky Dirty" by Laura Bundy is probably the most country-sounding country song I've ever heard, no exaggeration, and I have heard A LOT of country songs in my life.
It's got everything you could ever want from a country track – a killer opening, 50s-style instrumentation, and a twang in Laura's vocals that make her utterly unique. Pair all that with the theme of Kentucky, and you have the makings of a Southern charmer.
4. Summers In Kentucky by Wheeler Walker Jr.
"Summers In Kentucky " comes off of Wheeler Walker Jr's newest album, WW III, which features iconic songs like "I Like Smoking Pot" and many more. If you're a die-hard country fan, then there's no doubt in my mind that you'll love "Summers In Kentucky."
Wheeler's legendary Southern twang is part of what makes this song so enjoyable – it's abundantly clear that he's from the country and just wants to sing about his home. And that's precisely what I like about Wheeler and his music.
5. Kentucky by The Osborne Brothers
The Osborne Brothers were legendary back in their day, and while they may have faded into obscurity over the years, their legacy lives on in country fans from around the world. "Kentucky" is the perfect epitomization of their sound.
It features the iconic banjo that complements the singers' harmonies beautifully, while the haunting violin accents each verse with a short solo. "Kentucky" is an incredible song, and if you're a fan of old-school country, I highly recommend listening to it.
6. Blue Kentucky Girl by Emmylou Harris
With a name like "Emmylou," it's hard to imagine this next artist being anything but a country singer. Emmylou Harris is known for her incredible vocal talent, with simple melodies punctuating her haunting tone and beautiful singing voice.
"Blue Kentucky Girl" slows things down to take a more reflective approach to country music. It's a phenomenal song that would make an excellent addition to your Sunday Morning playlist, no matter what genre of music you're into.
7. Blue Moon of Kentucky by Bill Monroe
Throwing it right back to the golden age of country is "Blue Moon of Kentucky" by Bill Monroe, which features that classic country sound that we all know and love. Bill's voice is high and haunting, complemented by the gentle banjo playing excellent Tremeloes.
With its simple chord progression and Bill's unique vocal stylings, it's hard not to fall in love with "Blue Moon of Kentucky" at first listen. If you're looking for a real throwback sound, I highly recommend checking this song out. You won't regret it!
8. Kentucky Woman by Neil Diamond
Neil Diamond is one of the most famous artists of his time, and while he's not necessarily known for his country music, "Kentucky Woman" is a fantastic tribute to the world of country. It's a song about the unique nature of women from the country.
It's got a simple chord progression with even more straightforward lyrics that get their message across easily. If you're in the mood for some easy listening but still want something with a bit of substance to it, then Neil Diamond's "Kentucky Woman" would be a great song for you.
9. Kentucky Waltz by Bill Monroe
It should be no surprise that Bill Monroe is featured twice on this list. He's been considered by country fans worldwide to be the King of country music, and it's clear to see why – he's got a fantastic way with words and is an incredibly talented musician.
He maintains his unique vocals with a quality that's almost like yodeling. The song heavily features the banjo and the violin, which are two staples in country music. This is probably my favorite song on this list, and it's definitely worth the listen.
10. Kentucky by Afroman
https://www.youtube.com/watch?v=icjJ3KSKRv8
This last song is, most definitely, nothing like the other songs on this list. For starters, it's not a country song but rather an old-school rap song that takes you right back to the 90s. Afroman isn't a very well-known artist, and he's criminally underrated, in my opinion.
His song "Kentucky," while definitely tongue in cheek, is still honestly a great song that I recommend listening to if you're just looking for a good time. It's got a funky beat and fantastic backing track, and Afroman's iconic wrap style makes you want to dance.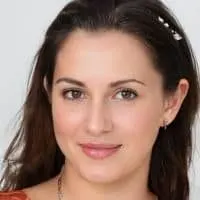 Alexandra loves playing the piano and guitar. She has always been a music lover, but it wasn't until she was in high school that she realized how much she loved to play. It allowed her to express herself without having to be verbally expressive, which is something she found very empowering.