In the world of music, certain instrumental scales are simply magical. We've covered other scales, but there's one crucial one that we have missed so far. One which has become a staple for so many of the greatest songs of our days thus far. It's simple, yet immensely effective. I'm talking, of course, of the E Minor scale.
The E Minor scale consists of the pitches E, F#, G, A, B, C, and D. In this list, I'll explore the E Minor scale and show just how beautiful this scale truly is in creating iconic tracks. Expect some classic greats in here, from metal to indie greats and more!
Without further ado, here are the 10 best songs in E Minor!
1. Creeping Death – Metallica
Album: Ride The Lightning
Released: 1984
A list of the 10 best songs in E Minor would be incomplete without an entry from the metal heavyweights themselves, Metallica. With a career spanning over 40 years, they have amassed a wealth of material that still shakes the world today.
"Creeping Death" is one of Ride The Lightning's strongest offerings, and arguably one of Metallica's best songs overall. Its brash, fast-paced nature and iconic riffs are a testament to Metallica's success and adored the world over.
2. Come As You Are – Nirvana
Album: Nevermind
Released: 1991
From fast and abrasive to slow and moody, we now jump to grunge's titans, Nirvana. Fronted by Kurt Cobain before his untimely death in 1994, this band made shockwaves around the music world in an incredibly short period.
"Come As You Are" has many interpretations from fans, but the main understanding of it is one of mental health. It is simply accepting someone as they are, with all their faults and imperfections, but also acts as a commentary on social pressure to 'fit in'.
3. Black – Pearl Jam
Album: Ten
Released: 1991
Grab your tissues, because this one is a true tearjerker. Pearl Jam became well known in the 90s for their punky take on grunge and the unique vocal capabilities of Eddie Vedder. Despite being better recognized for their energetic offerings such as "Alive" and "Jeremy", a few heartfelt ballads sneaked through into their discography.
"Black" is the ultimate breakup song. It reflects solemnly on a love lost and also tackles the troubled mind of someone who realizes that his love is beginning to move on with someone else.
4. Don't You Worry 'Bout A Thing – Stevie Wonder
Album: Innervisions
Released: 1973
Moving on from themes of death, mental health, and heartbreak, we have a beautiful palette cleanser for your enjoyment here. Stevie Wonder is an icon in many genres but mainly finds himself returning to funk and soul, with "Don't You Worry 'Bout A Thing" being one of his greatest hits.
If life has got you down, or your job is too much at the moment, or if you're going through anything negative at all, this upbeat and positivistic tune is guaranteed to make your day a little bit brighter.
5. Angeles – Elliot Smith
Album: Either/Or
Released: 1997
Despite his untimely death in 2003, Elliott Smith's music has made his memory immortal. It seems his music has seen a mainstream resurgence as of late, and that does not come as a surprise. His beautiful take on storytelling and his penchant for an acoustic guitar made him an indie powerhouse who released countless singles in his career.
"Angeles" is one of Elliot Smith's most iconic tracks, and points well to what I just said. This song is about Smith's refusal to become a sell-out in Los Angeles, instead opting to pursue the music he wanted to make and the life he wanted to live.
6. Roots Bloody Roots – Sepultura
Album: Roots
Released: 1996
Let's turn things up a notch, shall we? Sepultura became widely known as the first big Brazilian band to make it into the heavy metal 'big leagues', with a primary focus on groove metal similar to the likes of Pantera. The band was formed in 1984 by brothers Max and Igor Cavalera, who eventually went their separate ways.
"Roots Bloody Roots" is the band's most recognizable track, and also the best song they can create in E Minor.
7. Epic – Faith No More
Album: The Real Thing
Released: 1989
If someone asked me to define Faith No More, I'd have a considerably difficult time. This enigmatic outfit from San Fransisco has as many genre changes as they do albums; despite this, the majority of their releases have been huge hits in the mainstream media.
If you're looking for an introduction to Faith No More, "Epic" is the way to go. It has a mild industrial stomp with a hint of groove metal, and with Mike Patton's unique vocals, it's guaranteed to pique your interest.
8. Disarm – The Smashing Pumpkins
Album: Siamese Dream
Released: 1993
Another immovable and indistinguishable band of the 1990s is The Smashing Pumpkins. Fronted by the loud and proud Billy Corrigan, this American outfit primarily focuses on huge acoustic-meets-grunge anthems with the occasional inclusion of orchestral arrangements.
"Disarm" was not widely appreciated by many upon its release, but its huge chorus and swelling string sections led it to become a fan favorite over time. As with most Smashing Pumpkins songs, there are many interpretations for "Disarm" but many see it as a commentary on abortion.
9. Wasted Years – Iron Maiden
Album: Somewhere In Time
Released: 1986
It would be a sin to miss Iron Maiden from this list as we explore the 10 best songs in E Minor. The legendary British metal outfit typically uses E Minor in most of their songs, so deciding on one was incredibly tricky.
"Wasted Years" is one of Iron Maiden's best anthems, with one of the best choruses in metal to date. It has huge singalong potential, and its theme of savoring every moment in life and regretting nothing is something we all need to hear from time to time.
10. Machine Gun Funk – Notorious B.I.G
Album: Ready To Die
Released: 1994
We've had huge metal riffs, somber acoustic passages, and some funk in this list. Why not add some Notorious B.I.G.? The late great American rapper became widely known for his introspective lyrics and funky bars before his untimely demise in 1997 when he was assassinated.
"Machine Gun Funk" features a catchy guitar sample over heavy, distorted 808 beats, and Biggie's signature rapping style. A true classic from a legend in the rap scene, and highly recommended as an introduction to Notorious B.I.G.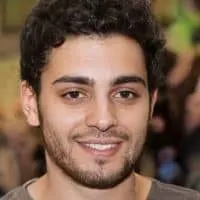 Justin is an audio engineer with years of experience in the field. He has been creating and playing music his entire life, but he really found his passion for engineering when he was introduced to Logic Pro at age 10. Justin has spent countless hours perfecting his craft and now works as a freelance engineer out of Boston, MA.