Since 1966, Yamaha's FG series has become the company's best-selling product line. Today, I am going to review the Yamaha FG830 – one of the latest additions to this collection.
Read on to find out how it performs against its predecessor, the FG800, and what the best strings for this acoustic guitar are.
Selling for about $320, the FG830 demonstrates that a solid-built, nice-sounding and highly playable acoustic guitar does not have to break the bank.
Overview
Yamaha FG 830 features a comfortable dreadnought body design complemented with a solid spruce top and scalloped bracing.
The sound is deep and assertive, with a clearly defined low end and an excellent projection. All in all, this is an intermediate acoustic guitar that lends itself quite well to live playing and recording.
Download Yamaha's Player Port app on your mobile, register your FG830, and get access to a vast variety of resources for beginners. The built-in tuner will help you set up your instrument for the first time.
Specifications
Body
Body Shape: Dreadnought
Body Style: No Cutaway
Color: Natural
Finish: Gloss
Top Wood: Solid spruce
Back & Sides Material: Rosewood
Bracing: Scalloped
Binding: Cream
Strings
String Type: Steel
Number of Strings: 6
Strings: .012-.053
Neck
Neck Wood: Nato
Radius: 15.7″
Fingerboard
Material: Rosewood
Number of Frets: 20
Fingerboard Inlay: Dot
Scale Length: 25.5″
Tuning Machines: Chrome Die-cast
Bridge / Nut / Saddle
Bridge Material: Rosewood
Nut/Saddle Material: Urea
Nut Width: 1.6875″
Other
Left-/Right-handed: Right-handed
Electronics: No
Case: No
How It Sounds
The Yamaha FG830's solid spruce top with a gloss finish provides a well-defined dynamic range from heart-touching leads through aggressive chords to joyful riffing. The scalloped bracing brings the guitar's intonation to perfection.
It also provides better sound projection and a nice high end. If your FG830 is brand new, you may find its tone a bit stiff at first. The more you play the guitar, the fuller and more mature its sound will become.
Check out this video if you want to hear the FG830 in action:
Playability
The narrow nut allows beginners to play their chords more easily, while the specific neck design makes this acoustic guitar very comfortable to play.
However, the lack of a cutaway and the full dreadnought shape may present particular challenges to budding talents.
Some guitarists may also find the action a bit too high. If you are among them, either string your instrument with .011 strings or have the action lowered by an expert.
Build Quality
The tone wood used for the top, back, and sides of the guitar is of excellent quality, and it is unusual to see a scalloped bracing pattern on an acoustic guitar within the $300 price range.
On the downside, the bridge pins, the saddle, and the nut are plastic. However, they can easily be replaced with TUSQ ones. Unless any of those breaks, my recommendation is to play the guitar as it's been made.
What Others Are Saying
"If you read a bad review of Yamaha FG830, it's a fluke," writes Josh Goodale from Utah. I think this comment clearly shows how much strummers love this acoustic guitar.
"In terms of tone and playability, the FG830 surpassed my expectations," an excited owner from Missouri adds.
On the subject of playability, Erv Troyer from Indiana writes that "This guitar almost plays by itself."
Out of 39 reviews on Sweetwater, 38 are four and 5-star. However, there's a New Yorker who wonders how the FG830 has got such rave reviews. He points out that the cheap tuning pegs require constant adjustment. As a result, there's an annoying buzz on some frets.
Pros and Cons
PROS 👍
The body is made of high-quality tonewood
Responsive and comfortable to play
Scalloped bracing
CONS 👎
Plastic bridge, nut, and saddle
No cutaway
Buzz on some frets
Yamaha FG830 vs. FG800
The Yamaha FG830 is going to have the upper hand in this head-to-head bout, but let's highlight some key moments.
Price
The FG800 is roughly $100 cheaper than its sibling.
Sound
The FG800 is best loved for its warm middle tones; however, the FG830 has a broader tone range, and its sound is somewhat fuller. Its scalloped bracing provides a richer lower end.
Playability
The FG800 has a rounded neck for extra comfort, while the dot inlay helps beginners to easily navigate around the 20 frets. Furthermore, the FG830 is also very comfortable to play, especially for its narrow nut. I think the playability round is a tie.
Build Quality
Both guitars feature solid spruce tops, but the FG800's back and sides are made from Nato wood, while that of the FG830 – from rosewood. Not only is rosewood more expensive than Nato, but it also sustains the guitar's tone for longer.
Click here to read our full review of the Yamaha FG800
Best Strings for the Yamaha FG830
Two of the best string options for this model are Yamaha FS50BT or D'Addario EXP11. The former is renowned for their rust resistance and longevity. The third and the sixth string in this set have a special coating for a natural and consistent sound.
D'Addario EXP11 is an 8/20 bronze string set capable of sustaining a crisp tone. It is lightweight and features a special coating against corrosion and aging.
Frequently Asked Questions (FAQ)
Is the Yamaha FG830 a good guitar?
I personally think that the FG830 is the best acoustic guitar one can buy for just over $300.
Is the Yamaha FG830 solid rosewood?
No, its back and sides are made of pieces of rosewood laminated together.
What is the difference between the Yamaha FG800 and FG830?
To sum up, the FG830 beats the FG800 in terms of sound and build quality.
Is the Yamaha FG830 electric?
As far as I could see on Yamaha's official website and Sweetwater, the FG830 is a 100% acoustic guitar.
Conclusion
On the whole, the FG830 is a brave samurai of an acoustic guitar. You can rely on this instrument to learn the basics of unplugged fingerpicking.
As you gain some experience, you will inevitably start noticing its limitations. What I like best about this model is that Yamaha has left plenty of room for upgrades.
Hopefully this review has given you a good insight to what expect from the FG830.
Thanks for checking it out!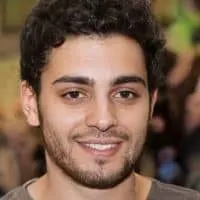 Justin is an audio engineer with years of experience in the field. He has been creating and playing music his entire life, but he really found his passion for engineering when he was introduced to Logic Pro at age 10. Justin has spent countless hours perfecting his craft and now works as a freelance engineer out of Boston, MA.