Share on facebook
Share
Share on twitter
Tweet
Share on pinterest
Pin
C Standard tuning is one of the greatest ways to tune your guitar. It's easy to do as all you need to do is tune two steps down from regular tuning to leave you with notes C, F, A♯, D♯, G, C.
Why would you use C Standard tuning? Well, it makes your guitar sound heavier with a deeper sound due to the looser strings. It also makes bending notes much easier.
With that in mind, we have found the best songs in C standard tuning for you to have a listen to and learn.
Let's get started!
List of the Best Songs in C Standard Tuning
1. Bon Iver – Skinny Love
C standard tuning is most commonly used in rock music but it can also be used perfectly with folk songs. This list features many heavier songs but before we get to them, we first need to appreciate this masterpiece from Bon Iver.
The American band, fronted by Justin Vernon, has made many incredibly emotive tracks. This is never more obvious than on "Skinny Love". The acoustic folk track is known for its pained lyrics and intense falsetto singing. It is the first single from the stunning album, "For Emma, Forever Ago."
2. Queens of the Stone Age – No One Knows
This is an incredibly infectious rock song and is one of the best songs from the early 2000s. Part of that is due to the foot-stomping riff but also Josh Homme's stunning vocals. The use of C standard tuning really helps to give it a distinct feel.
This US chart-topper was a huge hit for Queens of Stone Age and came from their iconic album, "Songs For The Deaf". Rolling Stone listed it as one of their 100 Great Guitar Songs of All Time which shows its critical acclaim. It was also nominated as the Best Hard Rock Performance of 2003 at the Grammys.
3. Jimi Hendrix – Hear My Train a Comin (Acoustic)
Also known as "Get My Heart Back Together", it's one of many brilliant songs by Hendrix who was never afraid to experiment with his guitar. With his blues and rock fusion music and insane skills, he is regarded by many as the most influential guitarist ever.
"Hear My Train a Comin" is one of the songs where Hendrix exhibited his immense talent. He artistically combined the blues of Deep South with his usual rock style. It's a song he tried to record many times and was never truly happy with it. The acoustic version he played live, however, was breath-taking.
4. Chris Tomlin – Lord I Need You
Taking a break from the brilliant rock songs, we look at this inspirational song called "Lord I Need You" by Chris Tomlin. Tomlin is a contemporary Christian musician and a worship leader. He won several GMA Dove Awards along with a Grammy Award for Best Contemporary Christian Music Album in 2012 for his album "And If Our God Is For Us".
With this worship song, you can still hear the rock influence. Music is another great way to express your faith and this song does exactly that. There is no doubt this song would have helped a lot of people.
5. Mumford & Sons – Little Lion Man
Little Lion Man is another brilliant example of C standard tuning in the folk-rock style. The debut single of the British band, Mumford and Sons, is a critically acclaimed track that blew up at the time and opened the door for many other folk-rock acts to follow.
Band's frontman Marcus Mumford shared that this song is all about his difficult life experiences. Many people love the song and feel a strong connection to the lyrics. It also has one of the best and most poignant uses of swearing ever.
6. The B-52's – Rock Lobster
Number 147 in Rolling Stone's list of 500 Greatest Hits of All Time is Rock Lobster. It is undeniably catchy with its variety of music elements and unique sound. This track became one of The B-52's signature songs and their second most popular song after "Love Shack".
The song became a hit not just because of its distinct sound and elements but also for its quirky lyrics. It is fair to say that this track is one of the gems of the 80s. The radio edit was a measly 3:57 long but if you want the full effect, you have to go for the 7-minute epic.
7. Deftones – Sextape
This song is included in Deftone's album critically acclaimed 2010 album Diamond Eyes. The album remains the band's most commercially successful record and that's no surprise with songs as good as this.
They've released many musically complex songs with "Sextape" being just one of many. It's one of their least heavy tracks and doesn't have many of their usual trademarks. They temporarily put aside the crush guitar and aggressiveness to create this special song.
8. Roxette – Spending My Time
The song may not be as popular as "It Must Have Been Love" and "Listen to Your Heart" but "Spending My Time" is another masterpiece from the Swedish pop-rock duo. It was the fourth track of the album, "Joyride" which was released in 1991.
The signature style of Roxette is still evident in this song, including the emotional raspy vocals from Marie Fredriksson, the group's lead vocalist and keyboardist. It matches the strong drum beats that we can hear from most of their songs, but this time with C standard tuned guitar.
9. Disturbed – Stricken
Stricken is another brilliant heavy metal track that uses C standard tuning. The song kicks off with David Draiman's trademark animalistic singing before it bursts into life. We then get the aggressive drum beats and driving guitar work that helped make Disturbed such a huge band.
The song is part of their worldwide success since it has achieved certified gold in the US, selling more than 500,000 copies. The band debuted in 1994 and has released seven studio albums since, five of which debuted as the top one in Billboard 200 charts.
10. Bring Me the Horizon – The House of Wolves
Number 10 in our playlist is BMTH's "The House of Wolves", which gives off the same epic vibe as the previous track. Unlike the raspy yet standard vocals of "Stricken", this song is a great example of "screamo", which is always epically done by frontman Oliver Sykes.
The British rock band's fourth album has achieved gold and silver certifications from both Australia and the UK. This track is included in their album "Sempiternal" released in 2013. The song talks about Sykes' religious beliefs and how you should believe in yourself as no God is going to save you.
11. Billy Idol – Dancing With Myself
"Dancing With Myself" is a song that has lasting appeal today with its infectious melody. It was first released in 1980 by the rock band "Gen X", and it was re-released with the remixed version the following year.
This time it was under Billy Idol, the former frontman of the band. The song is inspired by the band's Japan Tour mid-1979 and mentions the capital city Tokyo in the first line of the song. Elements of the song were used in The Strokes' 2019 song "Bad Decisions", with Idol receiving a writing credit.
12. Arch Enemy – Nemesis
Going back with the death growl, loud drum beats, and amplified guitar solos of metal music. "Nemesis" is one of the singles from album chart-topper "Doomsday Machine" by Arch Enemy. The fans have interpreted it as a revolution against the fascist government, where people must fight as one to overthrow the system.
Arch Enemy is a well-known Swedish melodic death metal band. They are unique in the fact that they are fronted by a brilliant woman with Alissa White-Gluz being the lead vocalist since 2014, taking over from Angela Gossow, who originally joined the band in 2000.
13. Ben Howard – The Fear
Another indie-folk song on the list comes from Ben Howard, the British singer-songwriter. The song is musically brilliant with exquisite bouncy folk music elements and string instruments. This is accompanied by Howard's stunning vocals.
The song is from his first studio album, Every Kingdom, which earned him two BRIT awards for British Male Solo Artist and British Breakthrough Act. The album is certified as double platinum and is a melancholic emotive journey.
14. Sleep – Dragonaut
This is a short but powerful song by Sleep. "Dragonaut" talks about riding your dragon on your way to outer space. The made-up word is coined for the pilot of the dragon and I love the song for its quirkiness and crazy lyrics.
Although the song is short, it still packs a punch. The catchy repetitive low guitar riffs, heavy thuds of drums, and the down-tuned bass playing are great examples of stoner metal. The sub-genre is a fusion metal and psychedelic rock pioneered by this group alongside Kyuss.
15. The Sword – Freya
"Freya" is the signature song from The Sword, a heavy metal band from Austin, Texas. It is highly recognized as one of the playable tracks in Guitar Hero II. It's also one of the singles from the album, Age of Winters, released in 2006.
The Sword members claimed their music is greatly influenced by Black Sabbath and Sleep. This is a great example of their sound with thunderous guitar riffs and that driving rock sound. While they may not have received the notoriety of their idols, they have got to tour with the likes of Metallica and Lamb of God.
16. Dream Theater – A Nightmare to Remember
The C standard tuning is perfect for metal music and this song provides further evidence for that. This 16-minute track from their album Black Clouds & Silver Linings is unique with its epic length and storytelling lyrics.
The track is stunning with a variety of guitar solos in between different singing styles. It's a relentless journey through brilliant musicianship. Despite its length, it's crazy that this song isn't even the longest on the album! That honor goes to the last track, "The Count of Tuscany" at 19 minutes and 17 seconds.
17. Dethklok – Thunderhorse
Another one of the featured songs of Guitar Hero II, "Thunderhorse" is sung by the fictional band Dethklok from the animated series "Metalocalypse". It was aired on Adult Swim, an adult-oriented channel of Cartoon Network which is never scared of putting out unique content.
The song is from Dethklok's first album, "The Dethalbum" released in September 2007. Due to its popularity from many animated fans and metalheads, second and third installments were released. Behind all the song's vocals is Brendon Small, one of the voice actors and also co-creator of the series.
18. Ben Howard – Video Games
As we break away with heavy metal and hard rock tracks on the lists, we revert back to beautiful acoustic guitar. This is Ben Howard's rendition of Video Games by Lana Del Ray. It's a special song and one that can transcend many genres.
The stripped-down version uses C standard tuning and is made possible by the impressive guitar skills of Ben Howard. The guitar technique used is fingerpicking which gives off a more emotional song vibe. Fans argue that he made the song his own and it is the best cover of the song. I wouldn't argue with that.
19. City and Colour – What Makes a Man
The saddest song on the list is the finale. "What Makes a Man" is the sixth track of the album, "Bring Me Your Love". It narrates a man's realizations and regrets as he looks back on his life while waiting for his passing. The lonely lyrics match the slow and clean guitar strums.
It is sung and written by Dallas Green, popularly known as City and Colour. He is a Canadian singer-songwriter and most of his songs have indie-folk and alternative country influences. They usually have sad themes reflecting his experiences. This is a great example of his immense talents.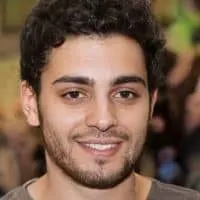 Justin is an audio engineer with years of experience in the field. He has been creating and playing music his entire life, but he really found his passion for engineering when he was introduced to Logic Pro at age 10. Justin has spent countless hours perfecting his craft and now works as a freelance engineer out of Boston, MA.