Share on facebook
Share
Share on twitter
Tweet
Share on pinterest
Pin
Every holiday season, it's hard to escape Christmas music, and although each song carries a similar theme, the styles of Christmas music change with each generation. It also isn't confined to a handful of genres, as nearly every type of music has taken part to add their unique flair to the seasonal music.
You're bound to have some personal favorites, maybe even some that bring plenty of nostalgia from your childhood.
For this article, I'm going to focus on the 10 best 80s Christmas songs that are still relevant today!
1. Last Christmas – Wham!
Offering bouncy synth chords and lofty vocals, "Last Christmas" is a classic that never gets old and has plenty of replayable qualities. It features the go-to 80s percussion styles, along with many other production elements that are fitting for Christmas.
It may have melancholy moments in the lyrics, but the infectious instrumental overpowers it with ease. In a similar style to a lot of 80s music, this record will undoubtedly make people want to get up and move on their feet.
2. Jingle Bell Rock – Daryl Hall & John Oates
The Jingle Bell song has been remixed to no end, and no matter what genre it comes from, the first few notes are immediately recognizable. One of the best 80s Christmas songs is by Daryl Hall & John Oates, and their Jingle Bell Rock has the perfect sound for vinyl records.
It's a jam in numerous ways, from the swift piano work, riding percussion, and passionate vocals that deliver great energy. The track is a little over two minutes and feels relatively short, but it has a fitting end to close out the record.
3. Christmas in Hollis – Run DMC
Featuring melody samples that anyone would recognize, "Christmas in Hollis" quickly switches tones to fit Run DMC's iconic sound. It leads into a boom-bap instrumental that gives the artists plenty of room to dominate lyrically.
It may not be their most popular record, but I promise you there are many fans that bring this record out during Christmas time. The instrumental is pretty simple, but the lyrics have all the finesse that the group's known for.
4. Do You Hear What I Hear? – Whitney Houston
Whitney Houston brought vocals that are quite signature, and her range always leaves an impression on every song. This song has a slow-jam tempo, and the background vocals add to its overall energy.
The percussion is passionate and has the perfect amount of reverb to support the vocal dynamics. I feel this is one of the best 80s Christmas songs, as you can never go wrong with Whitney's undeniable talent.
5. Wonderful Christmastime – Paul McCartney
Featuring warped synths, the record starts off with that 80s sound that so many people love. Paul McCartney always satisfies, and this is a feel-good song that effortlessly fits the theme of Christmas.
Most of the record focuses on the instrumental as the lyrics are pretty repetitive, but it's an excellent song to add to your holiday playlist. The song's message and consistent tambourines are what really sell the cozy and joyous holiday cheer.
6. Run Run Rudolph – Dave Edmunds
If you're a fan of more upbeat music with exciting instrumentation, "Run Run Rudolph" is an excellent choice. This record brings energetic melody progressions and Dave Edmunds' classic vocals that are addictive on their own.
Most of the song's vibrant qualities are in its various riffs and melodies from electric guitar and bass, as well as a consistent piano. The percussion helps you get into the groove and lets you get lost in the vibe the record has to offer.
7. Merry, Merry Christmas – New Kids On The Block
With broad, passionate percussion and vocal layers that can serenade anyone, this is one of the best 80s Christmas songs, in my opinion. It offers a solid message that's meant to bring people together, and the song's mix is crisp, to say the least.
There's a blend of 80s and classical elements as the song is pretty cinematic from beginning to end. Share it with family or a special someone; the song is quite fitting for all ages and will fill the room with warmth.
8. Christmas Wrapping – The Waitresses
Carried by a funky bass line and the main guitar melody, the main interest in the song is in the vocals. "Christmas Wrapping" is a recipe for success due to its quirky sound and addictive qualities that get stuck in your head.
The lyrics hold all of the Christmas cheer, but the instrumental doesn't allude to the holiday too much. Nevertheless, the song is still respected today and offers a great variety to any Christmas playlist.
9. Merry Christmas Baby – Bruce Springsteen
This record has some stellar instrumentation, as each layer in the song brings a live quality that's hard to achieve. Although the 80s experimented with many synthetic sounds, this song brings an organic sound that anyone would love.
The song has small riffs that feature recognizable Christmas melodies, and the lyrics come with Bruce's well-known dynamics. It's bound to put people in a good mood, and the instrument solos take the energy up a notch with ease.
10. Deck the Halls – Mannheim Steamroller
With a synth-heavy take on the familiar sound of "Deck the Halls," this song comes with many 80s tropes and a sound many would consider reminiscent of synth-wave. It doesn't feature any vocals, but the instrumental is interesting enough to keep people tuned in.
Overall, its Christmas spirit is undeniable and offers a great variation in any holiday playlist. It puts numerous synth instruments to use and does a great job of building up dynamics that follow the vibe of the original song.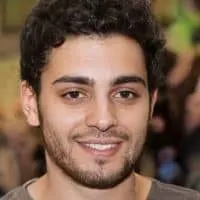 Justin is an audio engineer with years of experience in the field. He has been creating and playing music his entire life, but he really found his passion for engineering when he was introduced to Logic Pro at age 10. Justin has spent countless hours perfecting his craft and now works as a freelance engineer out of Boston, MA.