There's plenty of imagery that's associated with the holiday season, and this makes for great source material for musicians. Christmas music comes with a pretty broad sound, but there are a few tropes that are known to resonate with people and bring cheer to their everyday life.
Regardless of music preferences, most people love the sound of Christmas music, but some themes are more popular than others.
So without further ado, here is my list of the 10 best Christmas songs about angels!
1. Christmas Angels – Michael W. Smith
With almost a lullaby-like intro, Michael Smith offers excellent production quality from start to finish. It quickly switches to a much more cinematic tone in a way that sounds fitting for a movie soundtrack.
Although his vocals are very fitting, the instrumentation is more than capable of selling the theme on its own. There's plenty to love about this record, and it embodies every sound you think of pertaining to the holiday season.
2. Angels We Have Heard on High – Pentatonix
The vocal layers in the record are hypnotic, to say the least, and it delivers a sound that makes it perfect for any Christmas playlist. It also features beatboxing to handle the percussion, but the instrumentation as a whole is relatively sparse.
Everything is handled by the vocalists themselves, which makes for a unique listening experience. Many people love the talent Pentatonix has to offer, and they nailed their rendition of "Angels We Have Heard on High."
3. Hark the Herald Angel Sing – Boney M
I feel this song can be put among the best Christmas songs about angels, as every aspect of the record delivers an angelic sound, from the vocals to the instrumentation. The vocals couldn't be any sweeter, and the record follows the tonality and dynamics of the original version.
Many of the instrumental choices take on sounds that are popular in the 80s and 90s, but the quality of the production definitely holds up today. Part of what makes Christmas music great is that it's essentially timeless, and this record will be loved with each passing year.
4. Christmas Angel – Bobby Vinton
Offering a rather nostalgic sound from another era, Bobby Vinton's voice can easily serenade anyone. The production as a whole is entirely fitting for the Christmas season, and it focuses on an orchestral approach.
The vocals are beyond relaxing, and the instrumental melodies deliver the feeling of Christmas Eve, and the dynamics have a loving nature to them. No matter how old this song is, its production value will never expire.
5. Light Of The World – Lauren Daigle
With many acoustic and organic melodies, this record has a very genuine sound to it. "Light Of The World" is definitely one of the best Christmas songs about angels in my opinion, primarily due to the emotional impact it carries.
The record takes listeners on a sonic journey with many highs and lows that are hard to ignore. You might sink into your feelings with this one, but it offers a very authentic message and sound that'll make you feel uplifted by the end of it.
6. Noel – Lauren Daigle
Lauren knows her way around an impactful Christmas record, and "Noel" is just one of many that have become a staple around the holiday season. This is one of her more ethereal records, as it focuses on long, drawn-out melodies, heavy reverb, and lofty vocals.
The percussion that's used remains in the distance to add to the dynamics, but the focus of the record stays on her vocals and the top instrumental melodies. It's a record that you'll want to listen to in full, and it'll be hard not to succumb to the emotion it delivers.
7. O Come All Ye Faithful (His Name Shall Be) – Passion (Feat. Melodie Malone)
With a somewhat somber tone, this record offers a blend of emotions, and it's bound to impact each listener in a different way. Nevertheless, it's still an excellent track for the Christmas season and a melancholic rendition of the original track.
The vocals are angelic on their own, and they're supported by simple yet thorough organic melodies. This is a record that would be the perfect choice for background music in your home, and it'll add a warm aura to any room.
8. Hope Has Come (Behold Him) – Red Rocks Worship
Speaking on numerous topics related to the Christmas season, this is a song that resonates with many people who believe in what the holiday stands for. With a relatively slow tempo, the song provides enough space for you to bask in the dynamics it has to offer.
It has a swing to it that complements every instrumental layer, but the power really lies in the vocals for this track. Regardless of the message, it's a genuinely well-produced record that is an excellent choice for the Christmas season.
9. Emmanuel God With Us – Chris Tomlin
If you happen to be going through a rough time during the holiday season, this is a record that's bound to make you feel better. "Emmanuel God With Us" has an honest take on its story, and the instrumentation does an excellent job of driving belief and inspiration.
The percussion and organic melodies are very light, and although they're present, they remain in the background of the layered vocals. With its calming nature, the record slowly takes you on a step-by-step journey, and this is partly why I feel it's one of the best Christmas songs about angels.
10. O What a King – Katy Nichole
I felt this was a proper choice for the last song on this list, as Katy Nichole offers a voice that's more than fitting for the Christmas season. There's a heartfelt dynamic throughout the message of this record, and it makes people feel more connected with the special original of Christmas.
Aside from the message, the instrumentation is filled with rippling melodies that swing from ear to ear. The dynamics reach heights that can be pretty overwhelming, but the song carries listeners all the way to the end with intriguing transitions.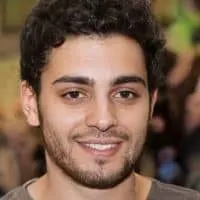 Justin is an audio engineer with years of experience in the field. He has been creating and playing music his entire life, but he really found his passion for engineering when he was introduced to Logic Pro at age 10. Justin has spent countless hours perfecting his craft and now works as a freelance engineer out of Boston, MA.