For a party to be memorable, it requires a playlist that hits the spot for everyone involved. Thankfully, you have plenty of options when it comes to selecting songs that are perfect for a social gathering.
It's important to deliver a blend of genres and styles, so you can do your best to keep party-goers entertained for the entire night.
In this article, I'm going to break down the 10 best college party songs you should consider adding to your party playlist!
1. Mr. Brightside – The Killers
Featuring an upbeat tempo, this is a nostalgic record that most people know, and it delivers an energy that's perfect for background noise at a party. It has all of the energetic qualities a party needs, and the dynamics offer an uplifting mood.
The production remains pretty consistent all throughout, but the hook is something that'll be hard for anyone in the room to ignore. With heavy guitar and synth melodies, this song does a great job of overwhelming your emotions while making you want to sing along.
2. Gold Digger – Kanye West (Feat. Jamie Foxx)
A classic record from Kanye's discography, the lyrics are a core memory for many fans of the artist. It also comes with an iconic instrumental that's relatively simple, yet it carries many infectious qualities that you'll never be able to forget.
With the lyrical prowess of Kanye and Jamie Foxx, there's an unfiltered and somewhat comedic approach to the storytelling. I feel this track is one of the best college party songs due to its nostalgic qualities and danceable energy, which is bound to grab the attention of everyone at the party.
3. In Da Club – 50 Cent
This is a record that has a way of making you move, as it features a gritty and heavy hitting instrumental alongside 50 Cent's unmistakable vocals. The record comes in with a long intro, which fills listeners with anticipation waiting for lyrics to come in and float across the instrumental with ease.
With orchestral string stabs, ridding hi-hats, and knocking kicks, "In Da Club" is a record that'll never get old. Moreover, it's highly regarded among numerous generations of rap fans, which makes it a great option for any college party, as it's always bound to be a hit.
4. Low – Flo Rida (Feat. T-Pain)
Although Flo Rida may not be as active in the music scene as he once was, his record "Low" had a chokehold on every radio station at one point in time. Even today, his lyrics are beyond catchy, and the song has every element needed to create an addicting song that listeners will respond to.
Not to mention it features supporting vocals from T-Pain, and the use of a club instrumental, sharp synths, and auto-tune work perfectly with both artists' dynamics. It's a record that was inescapable for a long time after release, and now it's a memory from what seems like a bygone era.
5. Love Sosa – Chief Keef
Chief Keef has many songs in his discography, but "Love Sosa" will always stand out as a fan favorite for many people. The lyrics are easily the most memorable part of this record as it's full of hype energy, and they're supported by an equally dark and cinematic instrumental.
The song has aged well, and if you were to put it on at a college party, most people would immediately recognize it right from the beginning. Although the composition is pretty simple, it's another record that taps into an era of rap music that many people love.
6. Wasted – Tiesto (Feat. Matthew Koma)
As stated earlier, you have to switch up the vibe in a party playlist, and this record is an excellent change of pace. Tiesto is known for numerous hits throughout his career, and "Wasted" perfectly fits the vibe of a party that goes all night long.
People will resonate with the heavy, consistent percussion, in addition to the building energy in the bright synth melodies. Above all, the hook carries the most energy as usual, and the record is a great choice when considering a party full of different music tastes.
7. Clarity – Zedd (Feat. Foxes)
Starting out with a low-tempo build, "Clarity" is a record that many people have held close over the years. Zedd may have plenty of great songs, but this is one that many listeners attach to fond memories throughout their younger years.
Once the beat drops, you're hit with an ethereal progression of melodies and beating percussion that has no issue getting people on their feet. It has an uplifting energy that'll keep a crowd in a good mood, which is why I feel it's one of the best college party songs on this list.
8. Promiscuous Girl – Nelly (Feat. Timbaland)
Released over a decade ago, "Promiscuous Girl" won't ever get old, especially to those who grew up around the record. Each verse has its own catchy elements, but it's the hook that most people can't wait for, and it has all the elements needed to get people dancing.
At this point, the record is definitely considered a classic, and its production quality holds up regardless of how old it is. This is a record that'll immediately grab the attention of a party the moment it comes on.
9. Party Rock Anthem – LMFAO (Feat. Lauren Bennett & GoonRock)
The LMFAO duo came out with a style of music that was some of the most addicting in its prime. When you couple that with their stylish and erratic personalities, many people loved their music for the fun nature it intended to carry.
"Party Rock Anthem" was a hit that was on repeat for weeks and months at the time when it was released, and it came coupled with a viral dance, heavy synth melodies, and catchy lyric progressions. Even if the song isn't as relevant today, people still respond to its undeniable influence.
10. Hot In Herre – Nelly
For the last song on this list, we have another track from hitmaker Nelly, who never had an issue making a song that people will remember for years to come. "Hot In Here" is another record from the artist that features a catchy hook alongside stellar instrumentation.
The bouncy nature of the production and the catchy flow of the lyrics made the song extremely memorable. It's also from a fond era in music, and it's easily one of the best college party songs, in my opinion.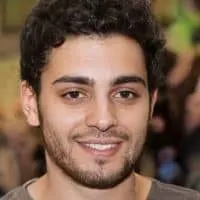 Justin is an audio engineer with years of experience in the field. He has been creating and playing music his entire life, but he really found his passion for engineering when he was introduced to Logic Pro at age 10. Justin has spent countless hours perfecting his craft and now works as a freelance engineer out of Boston, MA.