Share on facebook
Share
Share on twitter
Tweet
Share on pinterest
Pin
Since Chief Keef shot into the limelight, he has dropped one song after the other, establishing himself as one of the leading voices in today's rap scene. Starting his career as a teenager, the rapper earned two platinum plaques at 21 for his very first two singles: "I Don't Like" and "Love Sosa."
As the story goes with most hip hop prodigies, Chief Keef soon began his foray into the bad books of local law enforcement. And with mixtapes like "Bang" and "The Glory Road," he soon ended up in several legal challenges for which he was placed under house arrest.
Soon enough, he began using YouTube as a means of propagation for his music. Chief Keef's influence on hip hop is said to be quite underrated as his style gave rise to an entirely new pattern of hip hop and successful rappers over the past few years.
In this article, we will be providing a list of the best chief keef songs of all time.
Let's get to it!
List of the Best Chief Keef Songs
1. Love Sosa
Love Sosa is my favorite Chief Keef song. On love Sosa, Chief Keef's second single from his 2012 debut studio album (Finally Rich), the rapper released unadulterated emotions that captured his relationship with his guys.
This made Love Sosa an unofficial anthem in Chicago years after it was released. Young Chop's production coupled with Chief Keef's unique methods of vocal expression is second to none.
2. I Don't Like
The success of the track titled 'I Don't Like' started on YouTube, but it came into the scene when Kanye West remixed it, bringing on rappers – Pusha T, Jadakiss, and Big Sean.
Three words were all the 16-year old needed to reshape hip-hop and create an entirely new hip-hop movement. "I Don't Like." is a track created to call out objects and humans who have failed to live up to certain standards.
3. Hate Bein' Sober
You won't find Chief Keef on the visuals released for this song eight years later because wait for it, he didn't show up to the shoot. 50 cent and Wiz Khalifa, however, did not have any qualms shooting without him.
Regardless, this is one of the best Chief Keef songs because, as usual, the rapper projects straight talk and bravado, speaking his truth on the beat produced by his frequent collaborator, Young Chop.
4. Faneto
In Chief Keef's own words, this song sounded like a young, successful man. Released in 2014, Faneto managed to surge through to 2018 and remained on a roll through 2019.
On JayZ's joint album with Beyoncé, 'Everything is love,' JAY opens his verse on the project's lead single, "APESHIT," by flipping bars from "Faneto." I cannot think of a more significant statement than that about the monumental wave Chief Keef is generating.
5. Hallelujah
When I hear people say, 'This is the Chief Keef we need back,' I can understand completely. In the entire second verse, every bar ended rhyming with the same word. Literally, not even playing, he rhymed the same exact word like eight times in a row.
Hallelujah scores a solid spot on my list of best Chief Keef songs! It is like seasoning except to the intricate ears of a lyrical enthusiast.
6. Uh Uh (Feat. Playboi Carti)
Produced by Pi'erre Bourne, Chief Keef features Playboi Carti, who belts out this song's chorus. It isn't the first time Sosa (as Chief Keef is equally known) and Carti have collaborated; the two appeared on A$AP Mob's "Blowin Minds (Skateboard)," which was also produced by Pi'erre Bourne.
Keef's ability to authentically reflect the life of the streets brought attention to the entire Chicago rap scene, and this uncanny ability is very well displayed in this song.
7. Laughin' To The Bank
This all-time classic hit differently when it dropped in 2012, and it is still as jaw-dropping now as it was back then. On this one, the Chief openly brags about having Money, among other items of wealth.
8. No Tomorrow
The first thing you'd notice in the track "No Tomorrow:" is a rather catchy dynamic synth that can be noticed throughout the track. Thanks to Keef's unique vocals, this works exceptionally well on this song.
The song is about living for the moment, and as always, Keef's delivery is impeccable. No Tomorrow was produced by Mike WiLL Made-It.
9. Kay Kay
Co-written and produced by Kevin Erondu, there is an element of street life in this one. Chief Keef discloses the manner in which he and his 'n****s' silently (no talking) operate on the streets with no hindrance. As a matter of fact, he says, and I paraphrase, the street situation is his hobby.
Kay Kay exemplifies Keef's ability to tell the street gospel from a rather unique perspective while capturing relatable traits of street life.
10. 3Hunna
"3Hunna" sports a Rick Ross feature. This is one of the songs I like from the Finally Rich album, and it seems Rick Ross likes it too. That could be the explanation as to why he jumped on it!
11. Kobe
Everyone knows that Kobe is Chief Keef's favorite player, so it's no wonder a song with this title came forth. Pi'erre Bourne produced this for Chief Keef and Lil Uzi Vert.
This track was released by Atlantic Records in collaboration with Generation Now, and it came out as part of the deluxe edition of Uzi's album "Eternal Atake" on 13 March 2020. It also peaked at No 19 on the Billboard 100!
What makes this track crazy is the fact that Keef made this song when he was just 17! You have to listen to it to fully understand my perspective here—just amazing stuff.
12. Finally Rich
Carrying the same name as the album on which it was released, this piece peaked at number 29 on the Billboard 200 and number 2 on the Billboard Rap chart. 'Finally Rich' opens with a realistic-sounding conversation announcing that he was out of prison. The Finally Rich album got a number of accolades.
Chief Keef's album was ranked number fourteen (14) on the 2013 list of top 40 hip hop albums.
13. Save That Shit
Chief Keef's album titled 'Back from the dead.' features the track " Save that shit." which has been downloaded over 500,000 times. This mixtape is Keef at his rawest, most untamed, and most abrasive in many ways, which explains why this song had to make it to my top 21 Chief Keef songs!
14. Ballin
The video makes this track worth the while for me. The unadulterated concept of balling for the average street man at Keef's level is evident. It is simply a breath of fresh air from adulterated pseudo perceptions likened to most rappers.
15. Citgo
This bonus track off the "Finally Rich" album ranked at number 56 on Pitchfork's list of the top 100 tracks of 2013.
16. Earned It
Co-written by The Weekend and produced by a long-term friend and teammate, Young Chop, 'Earned it' is one of my best Chief Keef songs of all time. It was released in 2015, but it was not on any album.
17. Diamonds
Chief Keef featured French Montana on this song, ushering in the video with a snippet of Malcolm X's speech on the price of freedom being death. Don't you just love Keef? 'Diamonds' was released on the album "Finally Rich."
In my opinion, that album (Finally Rich) was fire! But then, that's just my opinion.
18. Understand Me
In this track, Chief Keef raps about how money must be made. He features Young Jeezy in this money track.
The unhurried tone of this song gives it a spot on my list of top Chief Keef songs!
While they say words paint pictures, I cannot exactly put into words the joys of this melody. You'll have to listen to it to understand.
19. Nobody (feat. Kanye West)
Keef and Kanye West are a recipe for amazingness. You can almost tell what to expect when you see certain names on a cover.
In Nobody, Kanye delivers pure class with background vocals. The two have had quite a relationship as Kanye has worked with Keef on songs, such as the "I Don't Like" remix in 2011. Kanye also called on Keef to rhyme on his "Hold My Liquor" track.
Anything Keef does with Kanye has to be on my list of best Chief Keef songs. They always create fire.
20. Superheroes (feat. A$AP Rocky)
Chief Keef features A$AP Rocky on this track off his album, Bang 3. The visuals dropped 18 months after it was actually filmed, and it features a Lamborghini, which we all know Keef loves.
21. Can You Be My Friend
Chief Keef trying something different on this track is a joy to behold because what is an artist without range? Young Chop creates the instrumental for the song, which sounds like it was meant to have a Caribbean vibe.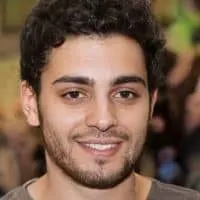 Justin is an audio engineer with years of experience in the field. He has been creating and playing music his entire life, but he really found his passion for engineering when he was introduced to Logic Pro at age 10. Justin has spent countless hours perfecting his craft and now works as a freelance engineer out of Boston, MA.