Music is used to express emotions. Whether those emotions are joy, happiness, or even deeper feelings of longing or sorrow, there is a song to match your every mood. I select music based on my mood at the time and find that there is nothing more therapeutic than belting out an over dramatic song to cheer me up.
This list is composed of songs that comfort and console you in even your darkest hour, allowing you to let out all your emotions.
So without further ado, here is my list of the most over dramatic songs of all time!
1. Bleeding Love by Leona Lewis
American Idol winner Leona Lewis broke our hearts by releasing her song "Bleeding Love" in 2007. Taken off her debut album Spirit, the song is sure to tug on your heartstrings.
In "Bleeding Love," Lewis sings about the heartbreak associated with repeatedly going back to the same guy, expecting that he will change but having her heartbroken again.
I am sure we all have that someone in our lives, the one we can just not let go of, and this song is a reminder of that. Grab the tissues and sing your heart out when you add "Bleeding Love" to your playlist of over dramatic songs.
2. One Sweet Day by Mariah Carey and Boyz II Men
Mariah Carey and Boyz II Men struck gold when they released "One Sweet Day" in 1995. A song about saying goodbye, "One Sweet Day" is featured on Carey's album Daydream.
If you have ever had to say goodbye to someone, you will relate to the lyrics and the raw emotion that this song invokes. Great for breakups and grieving the loss of a loved one, "One Sweet Day" is number two on our list. Give it a listen and see if you can hit those high notes.
3. Because of You by Kelly Clarkson
Divorce, or the end of a relationship, can wreak havoc on those around you. Kelly Clarkson expresses her feelings about her parent's divorce in her song "Because of You." Released in 2004 on the album Breakaway, the song is somewhat of an anthem about how she plans to live her life regarding love and relationships.
We could all take a page out of Kelly Clarkson's book, even if the song is slightly over dramatic. But, as I have discovered, all the best songs are. Experience heartbreak like never before when you listen to "Because of You," preferably with a glass of wine in one hand and a handkerchief or tissue in the other.
4. The Only Exception by Paramore
Another song about the effects of divorce, Paramore released "The Only Exception" in 2009 as a way for Hayley Williams to express the pain of growing up believing that love doesn't exist.
While there is no real indication of who the song is about, Williams describes the exception to her belief, focusing on the fact that this person might be the one who will teach her to love again. Love truly does conquer all, and "The Only Exception" is the perfect song to describe this feeling and belief.
5. Hello by Adele
"Hello" by British songstress Adele has over 3 billion views on Youtube, and to be honest, I am not even surprised. Released in 2015 on the album 25, the song marked Adele's comeback as she released a new album after taking a break to focus on motherhood.
It is good to take a break and take stock of your life now and then, and "Hello" explores the feelings associated with finding yourself again. Grab that hairbrush, turn up the volume, and belt out the lyrics to this amazing song when you add it to your over dramatic songs playlist.
6. My Heart Will Go On by Celine Dion
Admit it; you ugly cried when Kate Winslet's character let go of her beloved's hand in the movie Titanic. Taken off the soundtrack to the award-winning movie, it is a classic song that everyone knows the lyrics to.
"My Heart Will Go On" by Canadian powerhouse Celine Dion is a beautifully emotional song about finding and then losing the love of your life. Have you lost "the one?" And do you feel like you will never love again? Pop this on your music player, and just let out those emotions as you listen to "My Heart Will Go On."
7. End of the Road by Boyz II Men
Breakups are hard to deal with! If you're anything like me, you have repeatedly played this song following a breakup. "End of the Road" by Boyz II Men was released in 1991 and featured on the album Cooleyhighharmony.
Singing about the bitter end of a relationship, the boys, or men, will make you relive that pain repeatedly and leave you wondering what went wrong. Saying goodbye is never easy but is necessary. Let Boyz II Men help heal your heart when you listen to "End of the Road" on loud.
8. How to Save a Life by The Fray
Fans of the TV drama Grey's Anatomy are familiar with "How to Save a Life" by the band The Fray. Often used to create suspense or build tension when the doctors are faced with saving a patient with a life-threatening injury or illness, the song has a deeper meaning that is often overlooked.
Released in 2005, the song is more about reaching out to those who feel they have no way out, and ultimately is a lesson on how to help someone who is depressed and considering taking their own life.
Listen closely to the words of "How to Save a Life," and reach out to someone you know that might be battling the pain of depression today. Yes, the song is a bit over dramatic, but it also has some truths we can all use and apply to help others.
9. Listen by Beyoncé
Have you ever felt someone holding you back from pursuing your dreams or reaching your goals? Beyoncé certainly has, as you will hear from her emotionally charged song "Listen."
Released in 2006 for the soundtrack to the movie Dreamgirls, Beyoncé pleads with her lover to set her free and allow her to reach her dreams of being a singer.
"Listen" is a great inspirational song, albeit a little over dramatic, to help you break free from repression and focus on what you want to do. Start your journey today by adding "Listen" to your playlist.
10. Un-Break My Heart by Toni Braxton
Being jilted by your lover comes with an array of emotions and feelings. How you deal with these feelings is important too, and while I would not exactly write a song as Toni Braxton did, I can understand the emotions she sings about.
"Un-Break My Heart" is the ultimate 90s heartbreak song that saw many women play this on repeat when they were dumped. Please give it a listen or ten, pick yourself up, straighten your crown, and vow to overcome the heartbreak.
Featured on the album Secrets, "Un-Break My Heart" brings us to the end of our list of the most over dramatic songs. Add it to your playlist and let those emotions out.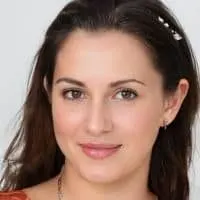 Alexandra loves playing the piano and guitar. She has always been a music lover, but it wasn't until she was in high school that she realized how much she loved to play. It allowed her to express herself without having to be verbally expressive, which is something she found very empowering.