Share on facebook
Share
Share on twitter
Tweet
Share on pinterest
Pin
The pride of Charlottesville, Virginia, the Dave Matthews Band has been making great music since way back in the early 90s. They have released nine albums in total with the latest seven all going to number one.
With so much material, trying to gather a list of their best songs was very tough, but I did manage to do it.
Without further ado, here is my list of the 10 best Dave Matthews Band songs.
1. Crash Into Me
Sometimes it can be a little counterintuitive to list songs by DMB because they are always evolving. As a great jam band, their songs change little by little with every live performance, so you're never gonna listen to the same song twice.
This song is clearly one of the best Dave Matthews Band Songs and remains one of the band's staples and biggest hits. Those opening chords get you every time and it's also a very pretty song to sing to a significant other. If you want to learn a great love song on guitar, give this a go.
2. Ants Marching
That violin/trumpet riff on "Ants Marching" is incredibly catchy. The song's whole vibe fills me with plenty of country spirit when I hear it, in no small part thanks to those violins and Dave's vocals.
I think one of the reasons this song remains so popular is the lyrics. The theme of the worker ant marching on and on with life connects with us working adults as few other things do. It makes sense it would be this successful and deserves its place on the list.
3. The Space Between
Watching this song's music video gives me a very interesting mix of feelings. It's obviously an amazing song, with one of the most satisfying choruses Dave has ever penned. On the other hand, the CGI factories in the background are hilariously bad.
The music video aside, this is still a great tune. It has quite a sad song from the Everyday album as it's about two lovers who want to be together but are separated by the space between.
4. Satellite
That acoustic guitar motif that opens the song and continues throughout really reminds me of "Every Breath You Take" by The Police. They sound similar but "Satellite" is a great song in its own right and thankfully, the lyrics aren't as creepy.
The last single from their very first album, 1994's Under the Table and Dreaming, is this beautiful song about the surrounding stars, space, and the beauty we see in them. Even though it's over 25 years old now, this is firmly on the list of many fans' best Dave Matthews Band songs.
5. You & Me
The contents of this song are very touching, but even more touching are the comments on the YouTube music video. Almost every one of the top-voted ones are stories of people who connect this song with a loved one, either alive or dead.
For some it's an uplifting memory, for others, it helps with the pain. In general, though, it means a lot to many, and I find it very powerful. It also acts as a stunning closer to the Big Whiskey & the GrooGrux King album.
6. #41
Like many of the best Dave Matthews Band songs, this one is even better live. There's a 10-minute version that they did in 1999, and a 21-minute version they played a decade later in 2009. It gets pretty wild and shows just how good they are at jamming together.
This song's chorus is some of the most satisfying Dave has sung, going full Eddie Vedder at one point and melting us alongside his amazing band. We end up with a violin interlude followed by flute and sax solos. It's a musical masterpiece and an incredible work of art.
7. Where Are You Going
This song is their first single from the album Busted Stuff and features a collaboration with Adam Sandler. The song features in the film "Mr. Deeds" and Dave Matthews would go on to have a cameo role in many of Sandler's films.
Snippets from the movie are in the music video of this brilliant track. It's a little bit random and hides what is a beautiful song. It's all about how the narrator doesn't know the answer to all of life's big questions but just knows that he belongs with his love.
8. What Would You Say
What would you say if I asked you for your best Dave Matthews Band song? For many fans, this would be right on top of the list. This was a huge song from the band as it came from their debut album Under the Table and Dreaming and put them on the path to legendary status.
The combination of the harmonica and the high strings along with Dave's vocal twang add up to an amazing combination. The music video also showed that this band was going to go things a little differently as it's another which is quite odd.
9. Here On Out
If you were to pick one song as DMB's ultimate romantic ballad then it would be a close contest between this song and "You & Me". I think that this one hits the heartstrings a little harder. It's a pretty and wholesome song that is gloriously beautiful.
I mentioned it with "Crash Into Me" but this is another awesome song to learn on guitar if you plan on serenading someone. Despite it being one of the best Dave Matthews Band songs. It's not too hard to learn and you'll impress anyone who cares to listen.
10. Samurai Cop (Oh Joy Begin)
The track rounding up my list of best Dave Matthews Band songs is this amazing tune. It's the lead single from their latest album Come Tomorrow which showed that the hits are going to keep coming.
The song title is inspired by the hilariously bad film "Samurai Cop" which was apparently playing when Dave was working on the song. The song has nothing to do with the movie other than the title and while the film was terrible, this song is fantastic.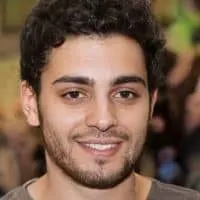 Justin is an audio engineer with years of experience in the field. He has been creating and playing music his entire life, but he really found his passion for engineering when he was introduced to Logic Pro at age 10. Justin has spent countless hours perfecting his craft and now works as a freelance engineer out of Boston, MA.