Known for his expertise in music and being able to deliver an authentic and timeless listening experience, Frank Sinatra had a knack for producing classic after classic. Whether you're familiar with his discography or not, anyone can respect the talent that goes into every one of his songs.
Frank has an immense amount of range, and his production quality never misses.
In this article, I'm going to explore the 10 best Frank Sinatra love songs that'll never go out of style!
1. Love is Here to Stay
With a laid-back vibe, the instrumentation alone almost steals the show in this record. Frank's signature voice is sweet on the ears, and the passive tone of the percussion and expressive melodies will put you in a good mood.
It's a dynamic record that takes a full-fledged approach to every layer, and it adds a feeling of warmth every time you listen to it. "Love is Here to Stay" is one of his fans' favorite records, and its production can be appreciated regardless of your music preference.
2. Let's Fall in Love
Carrying a big band sound with stellar brass and a tempo that's quite danceable, "Let's Fall in Love" is a jig in its own right. Frank clearly has a way with words, and the range in his vocals carries a swell to them that's addictive to listen to.
There are also a handful of breaks in the record that allow new melodies to shine through. Like much of his music, it seems like an entire orchestra is involved, and every instrument gets space to display its best qualities.
3. All of Me
This record brings an honest take with the lyrics, and although they can be perceived as relatively sad, the instrumentation carries some uplifting dynamics for contrast. Aside from the vocals, the organic production alone offers a satisfying sound, and Frank gives them ample time to play out.
I feel this is one of the best Frank Sinatra love songs, primarily due to the instruments' enticing production. Overall, the message can't be missed as every word is clear as day, and Frank doesn't hold back on his feelings.
4. Close to You
Giving listeners plenty to sink into, "Close to You" boasts that same orchestral, cinematic quality, and his vocals seem like distant thoughts. It's relaxing, which makes it easy to sink into your feelings as they relate to the story he shares.
A classic song that would sound excellent on a record player, the faint percussion helps keep the pace, while many individual melodies help develop the story. This is one of those records that shows exactly what Frank's artistry is capable of.
5. You Make Me Feel So Young
Delivering a chipper sound and uplifting attitude, this is a love song that doesn't take a somber route but rather the complete opposite. The lyrics are relatively smitten, and the song, from every angle, brings a wholesome sound that puts listeners in a good mood.
"You Make Me Feel So Young" is a song that has been shared between many love interests, and it'll continue to be a fan favorite for many more years. Frank's music has a knack for being undoubtedly timeless, and this song exudes some of the best qualities of his music.
6. The Way You Look Tonight
Featuring big brass elements and a catchy percussion pattern, "The Way You Look Tonight" is a sentimental record that's full of honest emotion. His vocals couldn't be any smoother, and the instrumentation stays relatively simple to give the spotlight to Frank's pristine vocals.
There are many cinematic qualities to this song, and the mix of the recording is flawless in the sense that each layer has its place. The dynamics are fairly light, but you'll find a bittersweet note to the overall tone of this record.
7. Someone to Watch Over Me
Right from the start, I immediately felt that this is one of the best Frank Sinatra love songs from his career. You can tell from his vocals alone that this is a solemn record with a deep intent to the story.
Offering light instrumentation, most of the melodic strength is in the singer's words, and the faint melodies in the background help to carry the emotion along. If you need a song to sink your emotions into, "Someone to Watch Over Me" provides a raw take on very common thoughts and feelings.
8. I Thought About You
With a slight instrumental groove that makes you want to move, Frank also floats across this record with ease. "I Thought About You" has a story that many listeners have grown attached to, and it carries a classic tone that never gets old.
As stated before, Frank's music has numerous timeless qualities that a broad audience fell in love with, and no matter how music changes, his influence and talent will never be questioned. The blend this record provides gives it a well-rounded sound that's delightful at every turn.
9. Like Someone in Love
With ethereal dynamics that tell a story all on their own, Frank's vocals are beyond peaceful, even if the lyrics can be a little tough to digest. His voice delivers this level of honesty that makes you feel the lyrics are coming from his personal experiences.
The faint instrumentation in the background adds to the melancholic sound while helping carry Frank through the motions of his thoughts. Every aspect of the record sounds like a perfect pairing, and its relatable qualities have helped many people get through some tough times.
10. The Very Thought of You
For the last song on this list, I couldn't leave out "The Very Thought of You" as I personally feel like this is one of the best Frank Sinatra love songs by far. The strings take a symphonic route that helps carry every turn in the emotion of his vocals.
Frank takes his time with each word and lets the dynamics do most of the work. This is one of those tracks where he doesn't explore his vocal range too much, as the instrumentation does a lot of that for him with strong progression and accompaniment.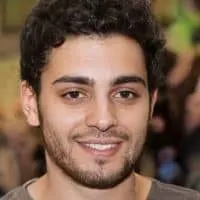 Justin is an audio engineer with years of experience in the field. He has been creating and playing music his entire life, but he really found his passion for engineering when he was introduced to Logic Pro at age 10. Justin has spent countless hours perfecting his craft and now works as a freelance engineer out of Boston, MA.