Share on facebook
Share
Share on twitter
Tweet
Share on pinterest
Pin
When it comes to country music, there aren't many names out there bigger than Garth Brooks. From multi-platinum releases to record-breaking live performances, this musician really took the genre to the next level.
It's hardly surprising really – Garth Brooks isn't just any old country musician, he mixes rock and pop elements into the genre to make it even more accessible than it already is. Despite a two-year hiatus between 2003 and 2005, the musician is now making more music than ever, rapidly approaching a career of 40 years in length!
There sure is a lot of his music to listen to, so I've decided to break down the 10 Best Garth Brooks Songs in my opinion.
Whether you've never heard of him or have been a long-term listener, read on to find out which tracks I chose!
1. I Don't Need Your Rockin' Chair
If you're a fan of country music like me, I'd be surprised if you've never heard of George Jones' classic hit "I Don't Need Your Rockin' Chair". It's a true country classic, representing some of the best music to come out of the U.S in my opinion.
However, there's only one thing better than this song – when Garth Brooks performed it in a truly beautiful tribute to the country star. Many people would disagree with me, but I honestly think Brooks' version is better.
It's a great way to start off my list of the best Garth Brooks Songs!
2. Two Pina Coladas
https://www.youtube.com/watch?v=KdubLHDkMbw
I mentioned earlier that Garth Brooks has always been appreciated for his ability to mix and match genres. He's always stayed true to the traditional U.S country sound, but he's thrown all sorts of other influences, including Latin rock!
This might sound a bit bizarre, especially if you are already familiar with Brooks' music. However, just take a listen to "Two Pina Coladas" and listen to the percussion, you'll soon see what I mean!
3. Friends In Low Places
I love the guitars and songwriting behind country music, but one of my favorite things about the genre is the harmonic "yodel-like" vocals found in some of the best artists' vocals. Garth Brooks is the king of this in my opinion – tracks such as "Friends In Low Places" demonstrate his virtuosity in the technique, it's really beautiful stuff.
Combine this with that cracking guitar solo and the quaint piano flourishes, and Brooks had himself a banger. One of the best Garth Brook songs, hands down.
Yodelayooo!
4. The Dance
Country music is often associated with a happy-go-lucky attitude, with songs about the carefree nature of the American Dream, traveling across vast states, and enjoying a beer on the way. However, life isn't always this simple, and Garth Brooks is not afraid to discuss this.
Just take a listen to tracks such as "The Dance" and you'll see what I mean. It starts off with a minor chord progression and bursts into a soft ballad about lost loves and romances.
I've got huge respect for Brooks, he doesn't care about the boundaries of country music.
5. Shameless
Next up on my list of the best Garth Brooks songs is "Shameless", a romantic song about the selfless acts one is willing to take to keep their lover happy.
In my opinion, it's Brooks' lyrics on songs such as this that make him appeal to so many music lovers. Take a look at some of the comments on this video – plenty of people express how they've never been into country music, but Garth Brooks changed that.
Fair play to you, mate!
6. If Tomorrow Never Comes
I'm a huge fan of everything Garth Brooks has produced, and that includes his recent music in the last ten years. However, there's no denying that I have a particularly soft spot for his earlier tunes, such as the 1989 hit "If Tomorrow Never Comes".
There's just something about the '80s keyboards and his youthful voice that really stands out to me. It makes me feel nostalgic for these years, giving me goosebumps every time I listen.
7. The Thunder Rolls
Country music is often associated with simplistic and cheerful guitar chord progressions, but it doesn't always have to be like that. One of the best Garth Brooks songs to illustrate this is "The Thunder Rolls".
This track includes some pretty complex chord picking patterns, minor scales hinted with darkness, and even some heavy rock solos and slide guitar. I love the versatility on this track, it shows how much can be done with country music, and Garth Brooks nails it.
8. Rodeo
https://www.youtube.com/watch?v=zaGNZg38XOs
I know I keep banging on about how versatile and eclectic Garth Brooks' sound is, but there are just so many examples of it across his career. Another prime example is "Rodeo", I flippin' love this track!
Not only does this song include bluesy guitar elements, but it is even accompanied by jazzy and funky organs! I challenge you to find any country musician who innovated the genre as much as Brooks, he is truly one of a kind!
9. That Summer
I mentioned earlier that I've always preferred the '80s releases of Garth Brooks, but the '90s were equally special. His 1992 album The Chase was a huge hit in my books, especially considering it saw some noticeable improvements in terms of production value.
It's difficult to choose the best Garth Brooks song on this album, but if I had to choose, it would probably be "That Summer". Once again, the musician's music brings me back to a nostalgic time that I wasn't even alive to experience. Stunning, how does he do it!?
10. She's Every Woman
https://www.youtube.com/watch?v=jp3EXPmMlwY
I can't believe that we are already at the end of this list of the 10 best Garth Brooks songs. I honestly feel like I have only just got started, I really could keep writing all night.
Regardless, we sadly have to leave it here, and what better way to finish things off than to end with "She's Every Woman". It perfectly summarizes the romance behind Brooks' musical career, complete with some gorgeous female backing vocals and slide guitar.
I hope you've enjoyed joining me on this musical country journey with me. Someday I hope to head to the U.S. and take a long road trip, working my way through this list as I go. I suggest that you do the same!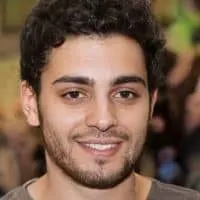 Justin is an audio engineer with years of experience in the field. He has been creating and playing music his entire life, but he really found his passion for engineering when he was introduced to Logic Pro at age 10. Justin has spent countless hours perfecting his craft and now works as a freelance engineer out of Boston, MA.