Share on facebook
Share
Share on twitter
Tweet
Share on pinterest
Pin
Over the last few years, Lil Baby has been rising through the ranks of stardom in the rap and hip-hop genres, continuously showing his lyrical expertise. He knows how to make a hit, and any song he's on garners lots of attention from fans.
Although he has his own style, the artist has become increasingly diverse with his approach to music. His work ethic can't be matched by many others, as his discography is already quite lengthy.
So without further ado, here is my list of the best Lil Baby songs of all time!
1. Woah
With a melody progression that invokes inspiration, Lil Baby's flow is relentless on this record from beginning to end. In a similar fashion to much of his music, hard percussion with heavy 808s are all part of the equation.
He boasts a signature voice that can't be mistaken, and his ability to write a catchy hook never misses. The instrumental is relatively simple, but Lil Baby's lyrics really glue the production together, and it rides at a tempo that you can get into and rap along to.
2. Emotionally Scarred
This is a standout record from his acclaimed album My Turn, which only further propelled the artist's career forward as it's a solid body of work. The percussion remains consistent and punchy, riddled with simple melodies that offer a somber tone.
If you've been following Lil Baby for any amount of time, it isn't hard to see he's gone through some hard times, and this is one of the factors that play into the raw sound in a lot of his music. He may choose catchy and infectious instrumentals, but his lyrical content generally has a gritty story to tell.
3. Chastised
An acoustic guitar melody loops throughout his record "Chastised," it offers a calmer atmosphere with contrasting percussion of rolling hi-hats, sharp snares, and deep kicks. Lil Baby's vocals float effortlessly across the track, giving listeners a multi-part story that's relatable from many angles.
I'd consider this to be one of the best Lil Baby songs on this list as it's relatively short, yet the message is highly impactful depending on how it's interpreted. Overall, the record will continue to be a fan favorite for many listeners and a good showcase of Lil Baby's diversity in his music.
4. How
"How" primarily focuses on the lyrical content as the instrumental melodies and percussion are pretty minimal all throughout. I personally appreciate songs like this because it forces you to focus on every word, and in turn, you get a vivid understanding of the message they're trying to send.
Music is entirely subjective, and you could interpret the message on this record in many different ways, but outside of the nuances, Lil Baby gives you a good look into his mind on a personal level. Regardless of his success, this record shows that the artist still struggles with some of his past traumas.
5. Never Needed Help
One of the older songs from the artist's career, it appeared on his album Harder Than Ever, and the difference between his skill then and now is pretty apparent. In only a few short years, the artist made leaps in his career and artistry in every sense of the word.
"Never Needed Help" is a story about the artist's come-up and how he's had to face many of life's challenges entirely alone. In the same vein, the artist speaks about how he prefers it that way and is grateful for all of the challenges he's had to overcome.
6. My Dawg
Delivering upbeat energy that drives confidence and a boisterous tone, "My Dawg" is a hard-hitting record that compliments the artist's best qualities. He has the ability to tell a gritty story over a hype instrumental that'll have you locked in immediately.
The record is solid for a high-octane playlist or a packed party, and although the instrumental melody is fairly simple, it's mixed perfectly with the other dynamics. Some music is made just for the fun energy it provides, and that's why I feel this record is one of the best Lil Baby songs on this list.
7. Freestyle
A leading favorite for many fans of the artist, "Freestyle" is an excellent record from Lil Baby as he delivers a different take with his freestyle flow which sounds a lot more relaxed yet equally effortless. The melody isn't too complex, but the overall tone of the track is extremely cinematic.
Even if you haven't lived through a similar situation, Lil Baby structures his lyrics in a way that makes them relatable to a broad audience, regardless of where they come from. He's genuinely one of the most promising rap artists out of the new generation.
8. Close Friends (Feat. Gunna)
A duo that can't be beaten, any time Lil Baby and Gunna hop on a track together, it's an automatic hit. This record offers a great contrast between their vocal styles as Gunna delivers a softer tone, whereas Lil Baby is raspier with a lot more grit.
"Close Friends" is one of the best records from their joint mixtape Drip Harder, which upon release, sent shockwaves through the music industry, turning a lot of eyes toward both artists. They're both successful in their own career, but their collaborations are a powerhouse to be reckoned with.
9. Sum 2 Prove
Delivering melancholy melodies alongside heavy, punchy 808s and hi-hat rolls that pan from ear to ear, "Sum 2 Prove" is undoubtedly one of the best Lil Baby songs of all time. You can really hear the pain in his voice as the lyrics speak about his struggles and successes.
Sharp synths add to the eerie sound of the instrumental, and regardless of the song's somber tone, it's still a banger nonetheless. In his lyrics, the artist talks about what kept him motivated to make it and how success hasn't changed his drive toward progress and taking care of his people.
10. Grace (Feat. 42 Dugg)
Another record from his album My Turn, this record gained extra attention primarily due to the collaboration between Lil Baby and 42 Dugg. This record is a bit slower than most of his music, and the percussion isn't as aggressive, allowing their vocals to coast over the track without obstruction.
"Grace" is a song that comes with many reflective qualities, allowing listeners to get enveloped by the lyrical content. The bass isn't overpowering, which I actually appreciate on this record as it fits just right, and both artists take a transparent approach to their messages.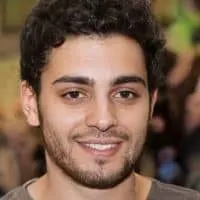 Justin is an audio engineer with years of experience in the field. He has been creating and playing music his entire life, but he really found his passion for engineering when he was introduced to Logic Pro at age 10. Justin has spent countless hours perfecting his craft and now works as a freelance engineer out of Boston, MA.