Share on facebook
Share
Share on twitter
Tweet
Share on pinterest
Pin
When it comes to hip-hop in the last decade, there aren't many artists out there that have made as huge moves as Machine Gun Kelly. Whilst the majority of artists on the hip-hop landscape have been stuck in their trappy rut, this dude has always made an effort to stand out with his unique rock influence.
I love this – rock and hip-hop have always belonged together in my opinion, and Machine Gun Kelly does it best. He does it so well that I've recently been inspired to write out a list of the 10 best Machine Gun Kelly Songs to get more people involved.
So, whether you're already a fan of Machine Gun Kelly or you've not even heard about him, join me on this hip-hop journey.
I'm sure there's at least one song on this list that you'll love!
1. my ex's best friend (Feat. blackbear)
To start things off on this list of the best Machine Gun Kelly songs, I wanted to begin with a track that makes the musician stand out, "my ex's best friend".
In my introduction, I mentioned that Machine Gun Kelly brings rock and hip-hop together, and whilst this is true, one might say that his recent material such as this song is more rock than anything else.
Many people speculate that this was due to being destroyed in a rap-off by Eminem, and others claim that he simply got bored of hip-hop. Regardless, I love this pop-punk classic!
2. I Think I'm OKAY
We'll take a look at some more hip-hop-oriented Machine Gun Kelly tracks in a bit, but for now, let's keep things going with the pop-punk vibe. Another one of my favorites around this genre is "I Think I'm OKAY", a star-struck collaboration featuring the likes of Travis Barker and YUNGBLUD!
This song slaps in general, but I particularly love knowing that Travis Barker has a place in this tune. I was a massive fan of Blink 182, and to hear their drummer collaborate with one of the biggest rappers in the world is just amazing.
3. forget me too (Feat. Halsey)
If you've stayed up to date with the movements of Machine Gun Kelly, you'll know that he loves a collaboration. Not only is he making banging tracks with old friend Travis Barker, but also with the likes of Halsey!
If you have never heard of Halsey before, where the heck have you been? A great place to start is with her feature on "Forget Me Too", easily one of the best Machine Gun Kelly songs.
4. bloody valentine
The last song that I wanted to mention before moving on to something more hip-hop is "Bloody Valentine". I flipping love this track – it's an absolute indie classic, in my opinion, reminding me of a ton of bands such as Bloc Party and The Killers.
Listen to this track, and then take a listen to the next one. The difference is huge, yet they both sound just as good. I have huge amounts of respect for Machine Gun Kelly for ignoring the haters and following his musical heart.
5. Candy (Feat. Trippie Redd)
I love all of the pop-punk and indie stuff that Machine Gun Kelly creates, but I have to say that I've always been a bigger fan of his hip-hop music. In particular, I love his collaboration with Trippie Redd of "Candy" – this beat absolutely slaps!
I find it interesting that despite the trappy beat, MGK still continues to sing instead of rap. Damn, I think his flow really did get permanently hurt by Eminem
6. papercuts
Machine Gun Kelly doesn't only smash it when it comes to his music, I also absolutely love the work that goes into his music videos. All of the songs I've listed so far are prime examples of this, but my favorite so far would have to be "papercuts".
I mean, come on – look at the size of that guitar in comparison to how small Machine Gun Kelly's head is! It's seriously trippy yet fits the vibe of the song perfectly, absolute magic.
7. DAYWALKER! (Feat. Corpse)
Most of the songs on this list of the best Machine Gun Kelly songs have been pretty uplifting, chilled, and happy-go-lucky in my opinion. Let's put a stop to that with the angsty banger "DAYWAKER!" featuring Corpse.
This song is heavy, fast-paced, and features harsh screamed vocals and enough anger to go around all of the 24 million YouTube listeners. It's great to see MGK do something a little heavier, I'd love to see more collabs with Corpse in the future!
8. Bad Things (Feat. Camila Cabello)
The main thing that I love about Machine Gun Kelly's hip-hop music is the lyrics and flow (although Eminem certainly wouldn't say the same). However, there's another element that I think makes the musician really stand out, his choice of beats.
A prime example of this is "Bad Things", featuring Camila Cabello. I think this is one of the most unique beats to make it on the radio, it's borderline experimental in nature yet so damn accessible. A rapper is only as good as their beats, and that's what makes MGK so damn fire!
9. Mind of a Stoner (Feat. Wiz Khalifa)
If you've never heard Machine Gun Kelly's music until today, you might know him as the guy who proudly claimed "I Am Weed" on live television. That's right, this guy loves weed so much that when he first met his wife Megan Fox, he stunk of the plant so much that he claimed he literally WAS weed.
Well then. He's certainly an interesting character, and this is only emphasized by tracks such as "Mind Of a Stoner" featuring Wiz Khalifa. He's hanging around with Wiz, it all makes sense now!
10. Sail
I honestly could sit around to talk about the best Machine Gun Kelly songs all day long, but we have sadly reached the end of this list, and I'm gutted. For the last track, it felt like I simply had to choose "Sail" one of the oldest tracks in the musician's catalog, and back where it all began.
This track represents a piece of history, back when MGK was trying to out-wit Eminem in terms of his rapping speed and flow, eclectic style, and punchy disses. Let's be honest, that didn't quite work out for the rapper, but come on, don't pick fights with Eminem!
It's all relative – if Eminem hadn't been about, this would have stood out as some pretty masterful rapping, so give Machine Gun Kelly a break. I hope he continues to make more hip-hop in the future, but if he sticks with his pop-punk then I'll still be out there listening!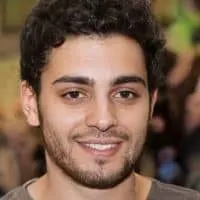 Justin is an audio engineer with years of experience in the field. He has been creating and playing music his entire life, but he really found his passion for engineering when he was introduced to Logic Pro at age 10. Justin has spent countless hours perfecting his craft and now works as a freelance engineer out of Boston, MA.