Share on facebook
Share
Share on twitter
Tweet
Share on pinterest
Pin
Over the last few years, Polo G has garnered a growing fan base and acclaim on a worldwide scale and continues to make an increasing impact on the music industry. The artist's work is a mix of rap, hip-hop, and R&B genres, and he has an excellent vocal range that's been evolving and getting better year after year.
As his music started to gain traction, it seems like he's been unstoppable ever since producing hit after hit since he appeared in mainstream music.
So without further ado, here is my list of the 10 best Polo G songs!
1. Finer Things
Driven by a light yet emotional piano melody, the drums crash and keep a decent blend of rap and R&B styles. The artist's vocals offer a mix of tuned harmonies and raw lyrical ability that's rarely seen in many young artists today.
He's an artist whose voice doesn't tire the ear out, and "Finer Things" is an excellent example of his vulnerability that resonates with many of his listeners, and the storytelling keeps you wrapped up all the way to the end. It's a song that truly doesn't miss and will have replay value for many years to come.
2. Heartless
A song that comes with solid production value and a catchy melody, "Heartless" is another hit from the artist. The artist's flow and addictive melodies are the primary reasons why the record made this list of the best Polo G songs.
Although the instrumental is pretty repetitive, the melodies are relaxing, and the artist keeps a reminiscent tone that keeps you in deep thought. He's one of the voices of a new generation, and this record is an example of his rapid growth and influence on his audience.
3. Martin and Gina
An uptempo jam with influence from R&B, the track carries an energetic feel while Polo G floats across each verse and hook effortlessly. Many people are tuned into the song's main guitar melody, and I feel it's what complements the artist's voice the most.
The song's message hits home for many people that have been in similar situations, giving the song great replay value. It's a record that shouldn't be looked over from his career and will probably outlast many others from this era in his music.
4. Through Da Storm
Referencing hardships from his life, "Through Da Storm" is a heartfelt record from the recording artist and made a significant impression on his fans. The instrumental is somewhat light outside of the kicks and snares, offering more room for his vocals to work without sounding cluttered by competing frequencies.
The lyrics speak on past experiences and the transition into manifested dreams that he's currently living. At the same time, the message touches on the fact that hardships don't stop after success, and sometimes life gets more complicated than expected.
5. Wishing for a Hero
A song that's full of emotion, Polo G leaves all his thoughts on the table for this song. The artist has a knack for working with piano-driven melodies, and he seems to excel throughout the entire record.
On "Wishing for a Hero," he doesn't work with too many melody variations, going with a direct rhyme scheme for a majority of the song. His flow and sonics are a slight change of pace, and fans were highly receptive as usual.
6. Lost Files
There are multiple reasons why "Lost Files" is included with this list of the best Polo G songs. The artist showcases the range of his lyrical ability while holding a steady rhyme scheme over a fast-paced beat that'll get you moving involuntarily.
With many elements from hip-hop and trap music, this record offers a harder tone than much of his other music and comes with many headbanging dynamics. It was a nice change of pace in his discography, and it shows the talent we can expect from him as he continues to evolve as a recording artist.
7. 21
This song comes with a bumping instrumental with a short yet heavy bassline. Polo G offers raw vocals throughout most of the track, and his signature piano-driven sound hits all the right notes.
For the hook, a new melody comes in with a detuned dynamic that heightens the emotion for his message. The quality of the production and the vocal mix make this one of the best Polo G songs of his career by far.
8. I Know
Another stellar jam from his discography, Polo G speaks on his personal traumas and complications with love. One of the characteristics that make the artist relatable is his clear storytelling in every song.
The guitar melody keeps you in your feeling throughout the track, and he uses a minimal amount of autotune, letting his natural voice flourish. It's also fairly clean in regard to the mix and doesn't overuse vocal effects for a more natural sound.
9. Beautiful Pain (Losin My Mind)
Highly memorable for many of his fans, this record is a staple hit from his album The Goat. The melody offers an island-inspired tone, but the artist keeps the tone somber regarding his emotional pains.
Regardless of his age, the artist's stories tell he's in tune with his thoughts and feelings and has had his fair share of lost love. Aside from this, it's a song many fans latched onto due to their own personal struggles.
10. Gang With Me
Released during a developmental period for the artist, you can tell Polo G was still working on finding his signature sound. Nevertheless, it's a fan favorite from this era, and the instrumental offers plenty of inspiration.
Considered to be one of the more hype songs from his usual style, these types of records are always welcomed. Many fans like to go back and listen to this song as you can see how much he's revised his sound over the years, getting better and better.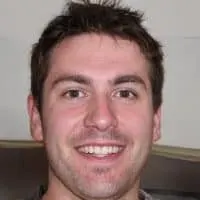 Alex is a man of many talents. He's been playing music since he was young, and has been the main content writer at Tone Start for the past few years. Alex loves to play around with different styles of music and enjoys listening to anything from country to classical.