Share on facebook
Share
Share on twitter
Tweet
Share on pinterest
Pin
The mid-2010s was a crazy time for hip-hop – the internet was becoming bigger than ever, and online music platforms were beginning to present themselves as an alternative to getting signed by a big label.
Artists such as Yung Lean and Lil Uzi Vert chose Soundcloud as the ideal platform to do this, but no one changed the game quite like Lil Peep. Across Lil Peep's tragically short career and life, he released a huge amount of material. I honestly loved all of it, but I always had a soft spot for his love songs.
Several years after his untimely death, I've decided that I'd like to pay tribute to this talented individual by writing about the 10 best Lil Peep love songs in my opinion.
Read on to find out which songs I chose!
1. teen romance
You can often tell a lot about an artist by their song names, and Lil Peep's song "teen romance" is a prime example of this. The rapper appealed to all sorts of audiences, but it's undeniable that adolescent emotion and romance were stand-out vibes.
When I first heard this song, I couldn't stop listening to it. I had a crush on someone and I even sent her the song as a sign of my affection, but alas she wasn't interested. Luckily, the song helped me get through the pain.
"teen romance" is the best Lil Peep love song, hands down.
2. worlds away
For the next track on this list, I decided to choose "worlds away". I think this song has an ethereal vibe that beautifully represents what so many people all over the world see in Lil Peep.
Hip-hop has always been associated with macho angst, money, and other materialistic fruits of life, but Lil Peep always used beats and lyrics that created gorgeous vibes that I've always described as spiritual. Take a listen to this track, I challenge you to not start daydreaming and feel like your problems are floating away!
3. Kiss
Next up on my list of the best Lil Peep love songs is the appropriately named "Kiss", a song all about the pain that Lil Peep experienced after a breakup. The sad thing here is that Lil Peep always remembered a beautiful kiss that the couple once shared, a distant memory that he simply couldn't shake.
It's sad to think about the pain Lil Peep was going through at the time, but I'm just glad that it resulted in such a beautiful track. Music truly is a wonderful way to express yourself.
4. Love Letter
"I Wrote a Letter For You But You Didn't Write Back" – this is the main hook of one of my favorite sad songs by Lil Peep "Love Letter", and it's simply heartbreaking. Lil Peep was clearly a romantic soul and expressed his emotions through old-school pen and paper, it's sad to hear that the effort wasn't reciprocated.
When I first heard this track I had to show my friends, but some of them disliked it because it was "too repetitive". Rubbish – I think Lil Peep makes fantastic use of repetition in his music to portray his concepts, it's like poetry.
5. About U
So far I've talked a lot about Lil Peep's emotional life and romantic interests, but let's take a step back for a moment to just appreciate the artist's aesthetic. He combined trap, cloud-rap, hip-hop, emo, acoustic, and so many other genres together, it truly was something special.
Not only was the audio aesthetic unique, but I love his visual style too. The face tats, the emo hair, the punk clothing – this dude had some serious style.
6. U Said
After releasing one-off tracks on Soundcloud, Lil Peep started to put more effort into his music after attracting huge levels of attention, releasing the hit album Come Over When You're Sober, Pt. 1 in 2017. It was a special album, and for me, it marked a huge landmark for the musician.
It was just a few months later that the rapper sadly died, I could not believe it. I wanted this guy to make music forever, the only way I got through it was by listening to my favorite track on the album "U Said" over and over again.
7. Right Here (Feat. Horsehead)
Back in the mid-'00s, I was a young kid who had first discovered emo music, and I was mesmerized by the emotions that the genre portrayed. However, I wasn't quite old enough to understand them, and that's why I was so happy when I got to experience Lil Peep songs like "Right Here" as an adolescent.
If I heard this song as a kid, I'd still have loved it, but the lyrics would have just drifted over my head. Read them for yourself and you'll find a lot of beauty within, easily one of the best Lil Peep love songs.
8. tears
It's easy to see how Lil Peep's music helped hundreds of thousands of people get through hard breakups and relationship struggles, but head to the comment section of songs such as "tears" and you will see truly how much the musician affected people.
Comments such as "Lil Peep changed my life" and "I wouldn't be alive without this music" truly show the power that this music has on people. From helping people through hard times to literally saving lives, Lil Peep really knew how to relate to people and their feelings.
9. Give U The Moon
Tons of musicians out there write love songs, Lil Peep isn't special in that regard. However, where he does stand out is his way of going beyond the norm, particularly in songs such as "Give U The Moon".
Take a listen to the lyrics, they're very unique. It discussed the feelings of being a loner, being spooked by the moon, and the way that these feelings interact with relationships. Lil Peep wasn't just a romantic dude, he was a lyrical genius.
10. sex (last nite)
It was pretty difficult to decide on the final song to mention on my list of the best Lil Peep love songs, but after some umming and erring, I decided on "sex (last nite). As soon as I chose it, it seemed like the obvious choice. There is something very special about this song but it's hard to put a finger on exactly what it is.
From the insane beat production to the scattered and dense vocals, this song shows itself as one the strongest Lil Peep songs overall. It sounds like so much love and thought was put into it, probably fuelled by the powerful emotions that arise when making love.
Truly a beautiful way to finish things up, and if you haven't heard this track, change that – now!
That concludes my list covering the 10 best Lil Peep love songs.
Let me know what you think about my list in the comments section below!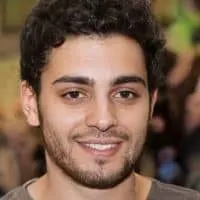 Justin is an audio engineer with years of experience in the field. He has been creating and playing music his entire life, but he really found his passion for engineering when he was introduced to Logic Pro at age 10. Justin has spent countless hours perfecting his craft and now works as a freelance engineer out of Boston, MA.