Share on facebook
Share
Share on twitter
Tweet
Share on pinterest
Pin
Macklemore started his mainstream career in 2013 after releasing the world-renowned album The Heist with frequent collaborator Ryan Lewis. His songs have been hitting the top 100 charts since.
Also known as Benjamin Hammond Haggerty, Macklemore was born in Seattle in the '80s. He began to write songs at 15 years old and released his first mixtape in 2000.
Macklemore cites East Coast underground hip hop as his main inspiration, which explains why his music is unique to many other styles of rap.
If you're looking for a refreshing and honest take on hip-hop, Macklemore is definitely for you. Between honest lyrics and swelling orchestra-like tracks, Macklemore's music is anything but typical.
Here is my list of the 10 best Macklemore songs, ranked.
1. Thrift Shop (Feat. Wanz)
If you're anything like me, "Thrift Shop" was the defining song of my 2012. Like many Macklemore tracks, "Thrift Shop" tackles the theme of materialism.
The music is perfectly ironic, featuring a simple cymbal beat, upbeat saxophone, and of course Macklemore's flawless verses. If you can take anything from this song, it's that vintage is back in fashion.
"Thrift Shop" is one of the best Macklemore songs because it is catchy and relatable. Everyone can understand the feeling of going to the thrift shop only to find your next treasure.
2. Glorious (Feat. Skylar Grey)
"Glorious" is a beautiful song about making sure that you're remembered for doing good things for other people. Skylar Grey's singing enhances this track, breaking up Macklemore's rap with a heavenly tune.
The music video to "Glorious" is just as beautiful as the song. It shows Macklemore taking his grandma on an adventure for her 100th birthday.
The "Glorious" track features a driving piano melody, bass drum, and clapping. Just like many of Macklemore's songs, it doesn't follow the typical rap formula and is artistic.
3. Wing$
I love Macklemore's raw take on capitalism in "Wing$." The lyrics tell a story of being so obsessed with shoes that some are willing to kill over a desire for materialistic gain.
The music is composed perfectly, starting soft and crescendoing into the moment that Macklemore's friend was murdered for his sneakers. It features a prominent piano, trumpet, tambourine, and violin.
The best Macklemore songs are unique and driving, and "Wing$" follows the same formula perfectly. The changing tones and volumes of music throughout the song are beautiful, enhancing the story and highlighting Mackelmore's impeccable verses.
4. Next Year (Feat. Windser)
"Next Year" is Macklemore's newest release from 2021. Windser adds a particularly indie vibe to Macklemore's normal sound.
My favorite part of "Next Year" is the inclusion of an indie electric guitar riff. While I listen to this song, I am reminded of Passion Pit's sound meeting that of the one and only Macklemore.
I think the lyrics of "Next Year" are quite clear after the pandemic: even though COVID has ruined a lot of our plans this year, next year is sure to be better.
5. Downtown (Feat. Melle Mel, Grandmaster Caz, Kool Moe Dee & Eric Nally)
"Downtown" is one of the best Macklemore songs because, like "Thrift Shop," it defined the year that it was released (namely 2015). This song reminds me a lot of Bruno Mars's famous "Uptown Funk."
Starting with an incredible build-up, "Downtown" heads into a beat that is dominated by a piano, horns, and claps. The cowbell adds another level of silliness to this funky tune.
"Downtown" is super catchy and will be stuck in your head for weeks after your first listen. The lyrics ironically talk about the prowess of owning a moped and riding it downtown.
6. Good Old Days (Feat. Kesha)
"Good Old Days" is a nostalgic song about the experience of coming of age. Macklemore and Kesha remind us to slow down and fully experience every moment of our lives so that we will remember all the amazing times we had when we were younger.
Many know Kesha from songs like "Timber" or "TiK ToK," but this song features her stripped singing. Macklemore's smooth verse combined with Kesha's beautiful voice is magic.
"Good Old Days" will have you in your feels. It is a stunning tune of reflection on how to live life to the fullest.
7. And We Danced (Feat. Ziggy Stardust)
"And We Danced" is Macklemore at his goofiest. The music video is gold, featuring Macklemore riding a horse to a party dressed in '70s gear and then teaching people how to dance.
I love "And We Danced" because it is the perfect party song. Despite the satire of the music video and lyrics, "And We Danced" slaps.
"And We Danced" is the perfect example of how versatile Macklemore is as an artist, as he can jump from extremely serious topics to a silly song and still sound amazing.
8. Can't Hold Us (Feat. Ray Dalton)
The best Macklemore songs bring us back to a certain time in our lives. "Can't Hold Us" is nostalgic for many as it was another one of the most popular songs from 2012 (along with "Thrift Shop").
"Can't Hold Us" was released on Macklemore & Ryan Lewis's collab album The Heist, which is what legitimized Macklemore as a force to be reckoned with in the rap game.
"Can't Hold Us" is the perfect hype song, featuring Macklemore spitting verses at speeds that only Eminem is well-known for. The energy of the track is infectious and filled with vibrant, soulful energy.
9. Marmalade (Feat. Lil Yachty)
"Marmalade" features a child-like driving piano melody. The beat is relaxed, making this the perfect song to chill to.
The music video to "Marmalade" is surprisingly innocent, featuring the kid versions of Macklemore and Lil Yachty living lives of luxury while pulling some slightly mischievous tricks.
"Marmalade" has a similar sound to DRAM's "Broccoli," which is most apparent in the piano melody. One thing we do know from "Marmalade" is that Macklemore loves to go cruising in his car.
10. White Walls (feat. ScHoolboy Q & Hollis)
"White Walls" is another one of the best Macklemore songs from his album The Heist. It is an absolute classic.
"White Walls" is a bright and fun track. Hollis's lighthearted singing throughout also helps to highlight the upbeat nature of this tune.
Unlike many Macklemore songs, "White Walls" doesn't have much substance. But the lack of substance honestly adds to the song's message of how enjoying life is quite simple if you let it be.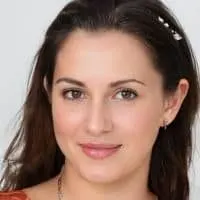 Alexandra loves playing the piano and guitar. She has always been a music lover, but it wasn't until she was in high school that she realized how much she loved to play. It allowed her to express herself without having to be verbally expressive, which is something she found very empowering.