Share on facebook
Share
Share on twitter
Tweet
Share on pinterest
Pin
My Morning Jacket is an American band from Louisville, Kentucky. The band was formed in 1998 and has released nine studio albums since.
Though they are principally a rock band, there has been an incredible amount of time between their first album and their newest release in 2021. Their music and sound have significantly evolved and grown.
I would classify My Morning Jacket's main sound as a mix between indie rock and classic country. However, sometimes their sound is slightly psychedelic and verges on alternative.
The band consists of five members, with Jim James as the lead singer and songwriter. Though My Morning Jacket's music is a fantastic representation of modern indie mixed with a bit of bluegrass.
If you are looking to discover a talented indie band, My Morning Jacket is the artist you never knew existed but wish you heard earlier.
Here is a list of the 10 best My Morning Jacket songs, ranked.
1. Golden
"Golden" is My Morning Jacket's most popular song, released on their 2003 It Still Moves album. I would define the sound as a classic folk-indie track.
The overlapping acoustic guitar and upbeat drum mix perfectly with James' country-inspired singing. I would define the sound as whimsical because of the whining electric guitars and washed-out violins.
"Golden" was written for a different time. It is a beautiful mix of classic country and modern indie, creating a magical track suitable for a road trip.
2. Wordless Chorus
"Wordless Chorus" has a more psychedelic sound, employing a deep bass and warped organ melody to drive the track. I would describe the tune as light and airy, picking up at the chorus and remaining steady during the verses.
This song features on their 2005 Z album in which the band's sound drastically evolved. This song is first on the tracklist, representing a transition to their newer music as the album continues.
"Wordless Chorus" appears on two famous videos. The song features at the beginning of the late Mac Miller's music video for "Nikes on My Feet" and in an episode of American Dad, winning the band some widespread acclaim.
3. Tyrone
"Tyrone" starts with the sound of an organ and slow drum beat and builds with an electric guitar. "Tyrone" is one of the best My Morning Jacket songs because it shows the versatility of their sound.
I would define the sound of "Tyrone" as falling somewhere between country and jazz. James wails at the addressee that they better call Tyrone to help them get their belongings, most likely referring to a break-up.
"Tyrone" is my favorite My Morning Jacket song, speaking more with the music and less with the lyrics. It is truly an artistic, experimental, and interesting track.
4. One Big Holiday
"One Big Holiday" has a quick tempo, beginning with an upbeat drum and fast-paced electric guitar riff. The deep and repetitive bass is fundamental to this track which crescendos into a classic rock vibe.
The track reminds me a little of Bob Dylan, combining poetic lyrics with talented guitar riffs. The message and vibe are also similar to "This Life" by Vampire Weekend.
"One Big Holiday" is one of the best My Morning Jacket songs because it is incredibly creative.
5. Rocket Man
"Rocket Man" is a haunting cover of Elton John's original song. The cover employs an acoustic guitar and slow tempo to demonstrate a feeling of uncertainty and sadness.
Fans say this is one of the best My Morning Jacket songs because it takes Elton John's original track and relates it to the 21st century, employing a fearful tone rather than singing with the same optimism that Elton John did when he wrote the song in the '70s.
My Morning Jacket's version of "Rocket Man" is highly emotional and pensive. It is a beautiful cover that would make Elton John proud.
6. Run It
The dull guitar of the intro to "Run It" vaguely reminds me of "Love Is Blindness" by Jack White, leading into a sound reminiscent of Bob Dylan's "Knockin' on Heaven's Door" as James begins to sing.
The sound of "Run It" can only be defined as smooth, employing a mix between the sound of classic rock and country. It also reminds me of the Grateful Dead.
"Run It" would have been one of the greats had it been released at a different time.
7. Touch Me I'm Going To Scream, Pt. 2
"Touch Me I'm Going To Scream, Pt. 2" was released on My Morning Jacket's 2008 Evil Urges album. The album was nominated for a Grammy as the Best Alternative Music Album.
This track begins with the sound of wind blowing, reminiscent of classic horror movies. A tingling beat and warped piano begin to play, eventually fading out the noise of the wind and an upbeat cymbal.
The track is a total of eight minutes long and is extremely trippy. It also unsurprisingly featured on an episode of American Dad during a dream sequence.
8. In Color
"In Color" was released on My Morning Jacket's latest 2021 album of the same name. It has a very classic sound, reminding me of a mix somewhere between David Bowie and Jack White.
Fans say "In Color" is one of the best My Morning Jacket songs because it is lyrically and musically powerful.
The long pauses between singing that highlight an incredible electric guitar solo are artful in a unique way. This song is peak My Morning Jacket, representing some of their best music ever.
9. Dondante
"Dondante" has a Pink Floyd vibe, with a slow drum beat and wailing guitar playing throughout the molasses-like tempo.
Like many of the My Morning Jacket songs, the focus is more on the music than the lyrics. About halfway through the song, the tone changes from Pink Floyd to Led Zepplin in a heartbeat, featuring clashing electric guitars and James screaming.
The best My Morning Jacket songs are packed with insane emotion, and "Dondante" is no exception. This is hands down my other favorite track on the list because of how hauntingly beautiful it is.
10. Love Love Love
The music video of "Love Love Love" comes highly recommended, mixing psychedelic graphics with fun popping colors. It perfectly fits with the track, and the more you listen the more you will love this song.
The track features a repetitive and driving electric guitar riff, as well as a whimsical melody highlighting certain parts of the song. Like many My Morning Jacket songs, the electric guitar solo is one of the best parts of the track.
"Love Love Love" is a sunshine-y '70s track with a powerful message. You have to give love to get love and make the world a better place.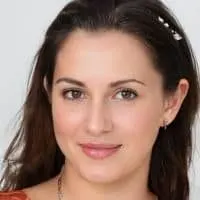 Alexandra loves playing the piano and guitar. She has always been a music lover, but it wasn't until she was in high school that she realized how much she loved to play. It allowed her to express herself without having to be verbally expressive, which is something she found very empowering.