Depression affects absolutely anyone, regardless of age, gender, race, or religious preference. No one chooses to be depressed, and not everyone can win the battle against depression without help.
While there is no magic pill to cure depression, music can help to channel those feelings. If you are feeling low, give these ten songs a listen and know that you are never truly alone in your struggle.
So without further ado, here is my list of the best rock songs about depression.
1. Everybody Hurts by R.E.M
We all hurt in one way or another. That is the message that R.E.M conveyed in their 1992 hit song "Everybody Hurts." The song featured on the album Automatic for the People was written as a way to try to stop people from committing suicide.
Using their fame to spread awareness, R.E.M's song has become somewhat of an anthem for the depressed. Give "Everybody Hurts" a listen when you are feeling low, and just remember that it is okay not to be okay.
2. Creep by Radiohead
"Creep" was released in 1992 by the band Radiohead. A song about struggling to fit into a world where you don't belong, the song is still a favorite for many people today. Though many have covered this iconic song, no one comes close to Radiohead.
If you're feeling unsure of yourself, and it feels like there is no escape from your reality, give "Creep" a listen and add it to your playlist when you want a song to belt out when you feel a bit blue.
3. Adam's Song by Blink-182
In a change from their usual song content, Blink-182 released "Adam's Song" to relate to teens who felt like there was no way out of their depressive states. Written as a suicide note of a boy named Adam, the song was released in 1999 on the album Enema of the State.
"Adam's Song" deals with the realities of depression, and for teens who have no way to express what they are feeling in fear of being ostracized, this song could quite literally become a lifeline for them. So pump up the volume and sing along to Adam's song today and let go of all the bad thoughts.
4. Breathe Me by Sia
If ever a song could serve as a cry for help, "Breathe Me" by Sia would be it. Released in 2004 on the album Colour the Small One, the song is about reaching the end of one's tether. We all have down days, but when you feel that there are more bad days than good, it could be a sign that you need to get some help and fast.
Sia often raises awareness through her music, and in "Breathe Me," she touches on the overwhelming feelings that depression can bring. "Breathe Me" takes the number four spot on my list.
5. Mad World by Tears for Fears
Gary Jules recorded a cover of "Mad World" in 2001. But it doesn't come anywhere close to being as powerful as the 1983 original by the band Tears for Fears. Released on the album The Hurting, "Mad World" takes a look at the thoughts of a depressed person who wishes they were gone.
Depression can be extremely lonely, but with songs like Mad World bringing these feelings to light, it might just help to know that what you are feeling is normal and that there are others who have these same feelings daily. Give this 80s classic a listen when you add it to your best rock songs about depression list.
6. Black by Pearl Jam
"Black" by the American band Pearl Jam is not necessarily about depression but rather deals with the feeling of utter despair that comes from a breakup. Losing the one you love can leave you feeling lonely and blue, especially when you know you have to give up on your ideals of true love.
The song was released in 1991 on the album Ten (Redux) and is just one of the songs on my list that deal with feelings of utter hopelessness and grief.
7. How to Save a Life by The Fray
The song "How to Save a Life" must be one of the most relatable songs to ever exist. A song about intervention, it was released in 2005 and featured on the album How to Save a Life. If you know someone who battles with depression, you will relate to the feeling of wanting to help them but not quite knowing what to do.
Take advice from "How to Save a Life" and just be there for your friends and family. Sometimes just knowing that they have you is enough to help them through their battle.
8. Lithium by Evanescence
Evanescence released its second studio album in 2006. One of the most prolific yet emotional songs on the album has to be "Lithium." Describing the sorrow and pain that comes with depression, "Lithium" tackles the issue of depression and mental health head-on.
Amy Lee gives this song her all as she delivers a powerful vocal performance that will leave you with goosebumps. Add "Lithium" to your playlist, and feel the power of one of Evanescence's biggest hits.
9. The Mountain by Three Days Grace
Feeling down can leave you feeling like you have a mountain to climb to just be okay again. Three Days Grace tackles this feeling in their 2018 song "The Mountain," describing the struggles in life and having to push on when you feel like giving up.
"The Mountain" is a song of hope, a song of encouragement, and above all, a message that it can get better. The song was released on the album Outsider and has a heavy sound that rock music lovers will enjoy.
10. Goodbye I'm Sorry by Jamestown Story
Jamestown Story broke our hearts with the release of their song "Goodbye I'm Sorry" in 2007. Featured on the album Broken Summer, the song is essentially a suicide note of someone who has given up on life and their struggles.
Saying goodbye to everyone they love, the song has an emotional chorus that will have you in pieces. "Goodbye I'm Sorry" is a very real look at the effects of depression and includes a special message along with a helpline number for anyone who might feel like they have nowhere to turn to or they are at the end of their rope.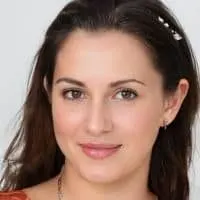 Alexandra loves playing the piano and guitar. She has always been a music lover, but it wasn't until she was in high school that she realized how much she loved to play. It allowed her to express herself without having to be verbally expressive, which is something she found very empowering.