If you had the good fortune of growing up in the late 90s to early 2000s, you were quite possibly a fan of the punk band Blink-182. I know I was.
With relatable themes and lyrics that just speak to you, it is almost apt to say that there is a Blink-182 song for every occasion, emotion, and mood.
So without further ado, here is my list of the saddest Blink-182 songs of all time!
1. Adam's Song
Coming in at number one on this list is "Adam's song." A rather heartbreaking but necessary look a the effects of depression and suicidal thoughts, the song was released in 1999 to help teenagers cope with life's challenges.
"Adam's Song" was recorded for the album Enema of the State and is a personal favorite of ours. While many thought the song was based on a true-life event, the band has dispelled this rumor entirely. Add "Adam's Song" to your playlist today.
2. I'm Lost Without You
Breakups are hard! Thankfully, there are songs like "I'm Lost Without You" to play on repeat when you are feeling especially low. Recorded in 2003 for the self-titled album Blink-182, the song is a heartbreaking look at the reality of losing your loved one and having to face reality without them.
Sometimes all you need is a good crying session, and "I'm Lost Without You" is the perfect soundtrack to comfort you as you sob uncontrollably.
3. Not Now
Not having the chance to say a proper goodbye to loved ones when you die is a common fear. Will they be okay? Do they understand that your love for them won't end simply because you're not there? Blink-182 touches on this fear in their song "Not Now."
"Not Now" was released in 2003 and featured on the band's album Blink-182. This song is a real tear-jerker and will have you crying as you listen to the heartbreaking lyrics.
4. What Went Wrong
Have you ever asked yourself after a breakup, "What Went Wrong?" I know I have, and so, too, have millions of heartbroken people across the world. Blink-182 puts our thoughts and emotions into song with the release of their 2001 song "What Went Wrong."
Analyzing the emotional toll that a breakup can have on your heart and mind, the song features on the album Take Off Your Pants and Jacket and is a must-listen for anyone who has experienced heartbreak.
5. Just About Done
Sometimes you need to throw in a happy song to ease the pain that the sad songs create. "Just About Done" is the perfect song to make you forget about your sorrow for a minute. Essentially a bunch of nonsensical noise, "Just About Done" was released in 1995 on the Cheshire Cat album.
Give it a listen, jump around the living room, and get that smile back on your face.
6. San Diego
Childhood memories are so important, and being reminded of the good times you had in your hometown can often make you long to return to that age of innocence. Blink-182 pays homage to their hometown with their song "San Diego."
Saying goodbye to the days of your youth and the city you grew up in is both heartbreaking and necessary. "San Diego" was recorded in 2016 and featured on the album California. Add this song to your playlist and think back on all the fond memories you have of your childhood.
7. No Heart To Speak Of
If you've ever been dumped by someone who gave no explanation as to why, you'll know the pain, frustration, and even anger that comes with it. The end of any relationship can feel like death as you go through the stages of grief, just as you would if someone close to you had died.
"No Heart To Speak Of" is set in the "anger" stage of grief and describes the anger that the subject of the song feels at being dumped for no reason at all. The song was released in 2019 and deserves a spot on your Blink-182 list.
8. I Miss You
"I Miss You" was THE song of the early 2000s. Released on the album Blink-182, the song deals with the feelings of missing a partner, or relationship that was so wrong but so intense at the same time.
Love and being in love is an incredible feeling. But when that love dies, you are left feeling empty and longing for what you once had with that special someone. Add "I Miss You" to your sad Blink-182 songlist and feel the emotions build up inside of you.
9. All of This (Feat. Robert Smith)
Are you in love with someone but slowly feeling yourself longing for another? This is an all too familiar feeling that many can relate to. It is so relatable, in fact, that Blink-182 wrote a song about it.
"All of This," which features a vocal performance by none other than Robert Smith, was recorded in 2003 for the album Blink-182. I know that you, too, know the words, so sing along to this song as you cry your heart out.
10. Even if She Falls
Loving someone you can never be with is quite possibly one of the hardest things to deal with. As the lyrics say, "The pain won't end even if she falls in love." "Even If She Falls" was recorded in 2011 for the band's album Neighborhoods and takes the final spot on my Saddest Blink-182 Songs list.
Dream of your lover when you add "Even If She Falls" to your playlist, and remember to turn up the volume on this one.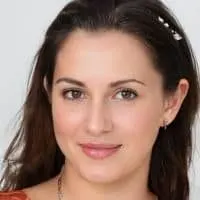 Alexandra loves playing the piano and guitar. She has always been a music lover, but it wasn't until she was in high school that she realized how much she loved to play. It allowed her to express herself without having to be verbally expressive, which is something she found very empowering.