Share on facebook
Share
Share on twitter
Tweet
Share on pinterest
Pin
Florida has generated plenty of cultural influence with a wide range of music genres, along with delivering its own unique style. It's a place that many people have grown to love, and the state has found its way into many different songs over the years.
Miami is obviously one of the most sought-after cities in the state, and it's evident that it leaves an impact on anyone who visits or lives there.
In this article, I'm going to explore the 10 best songs about Florida that turned out to be undeniable hits.
1. Floridays – Jimmy Buffett
With the timeless voice he's known for, Jimmy Buffet has many top-notch songs that people will never forget. This record focuses on a laid-back tone of relaxation and remembrance of simpler times.
It's pretty fitting, considering the beauty that Florida has to offer, as many people go there to get a break from the stress and responsibilities in their life. The instrumentation in this song matches that relaxing imagery quite well.
2. Florida – Modest Mouse
With an erratic nature and many different dynamics, "Florida" by Modest Mouse follows a lot of the production styles their music is known for. This upbeat record offers crisp percussion and melodies that match the energy of the vocals.
The dynamics of the lyrics change between opposite spectrums from airy and light to very sporadic and unpredictable. Overall, it's a jam that's easy to get into, and the hook really sells its catchiest elements.
3. Key Largo – Bertie Higgins
Released in the early 80s, the production takes on many of the popular styles of that era. Bertie Higgins' vocals are ethereal and personable, and the instrumental sets the Florida scenery perfectly.
With beautiful sunsets, palm tree silhouettes, and great weather, this song brings that experience all throughout. It also has a stellar organic approach to each layer in the song giving it an authentic and cinematic feel.
4. State of Florida – Less Than Jake
Clearly delivering a punk rock tone, Less Than Jake has a sound that many considered to be a lost art form today. The sound of this record is a great representation of what was popular for many listeners in the 90s and mid-2000s.
The lyrics focus heavily on different aspects of Florida and the singers' personal experiences of spending time in the state. Among the erratic production quality, the vocal progressions are pretty catchy and quickly get stuck in your head.
5. Mainline Florida – Eric Clapton
I personally believe this is easily one of the best songs about Florida, as Eric Clapton knows how to reel listeners in with a good story and excellent instrumental qualities. "Mainline Florida" brings many catchy top melodies as Eric effortlessly adds to the energy of the record.
This song came out in 1974, and many aspects of it make it timeless and worth a listen even today. It may be nostalgic for a particular age group, but anyone can enjoy its dynamic approach.
6. MOVE TO MIAMI – Enrique Iglesias (Feat. Pitbull)
With a more modern take on the production, Enrique is known to make hits that are perfect for parties and clubs. Better yet, it offers featuring vocals from Pitbull, who definitely has the recipe book for a party song.
This song focuses on the city of Miami, which is known for its party culture, making this record an excellent choice for a night out of fun in Florida. It does a good job of encapsulating the tone of Miami, which makes me believe it's one of the best songs about Florida in our current era.
7. Florida Man – Blue Öyster Cult
Starting off with plenty of grit in the melodies, the song prepares listeners for a groove they'll quickly get locked into. The vocals are pretty calm for the most part, but once the hook comes in, it instantly makes you want to sing along.
Not only does the record do a good job with storytelling, but the instrumentation is layered in a way to keep you interested all the way to the end. This song is a perfect pick for a long drive along Florida's coastline as you take in everything it has to offer.
8. Swimming in Miami – Owl City
Known for their intricate production style and calming vocals, Owl City has garnered a fan base that can't get enough of their melancholic music. It holds a moderately fast tempo, but the relentless synth melodies are addicting to listen to on their own.
It's a song that offers light production from every angle, with most of the attention going to the progression of the vocals. For those who like an uplifting tone, Owl City knows how to get to your thoughts and feelings without bringing you down.
9. Tallahassee Lassie – Freddy Cannon
Exuding all of the best aspects that 50s rock music had to offer, Freddy Cannon doesn't hold back on putting his all into his vocals. It's a danceable and energetic record that's bound to put listeners into a good mood.
I feel this is one of the best songs about Florida as the instrumentation is picture-perfect and matches the energetic dynamic that can be found in the state. Outside of that, the hook couldn't be any catchier as it's the highlight of the song and delivers a performance that sounds like a live show.
10. Ocean Avenue – Yellowcard
Yellowcard is another band that soared throughout the 90s and early 2000s as they brought a sound to different genres of rock music that were hit-worthy. "Ocean Avenue" has one of the most notable hooks from their career, and the energy it brings became timeless to many fans.
With hard-hitting percussion and plenty of grit in the electric guitar, the song still brings an uplifting tone amidst its somewhat somber lyrical content. The group has many great songs, but "Ocean Avenue" will forever go down as a fan favorite for people who love the style of music they're known for.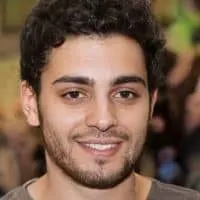 Justin is an audio engineer with years of experience in the field. He has been creating and playing music his entire life, but he really found his passion for engineering when he was introduced to Logic Pro at age 10. Justin has spent countless hours perfecting his craft and now works as a freelance engineer out of Boston, MA.