Share on facebook
Share
Share on twitter
Tweet
Share on pinterest
Pin
Tremaine Aldon Neverson, better known as Trey Songz, has been filling our ears with incredible tracks since his first mixtape in 2004. His debut album came out the following year and since then, he's only got better.
He's won many awards and had two number one albums but what are his best songs? Here we take a deep dive into his music and take a closer look at his genius.
Join us as we take a look at the best Trey Songz songs of all time.
List of the 10 Best Trey Songz Songs
1. Bottoms Up (Feat. Nicki Minaj)
These days, any song recorded with Nicki Minaj is going to be huge and Trey has two on this list. It comes from his 2010 album Passion, Pain & Pleasure and by then he was already a well-established rapper but this song helped to cement that fact.
It was the first single released from the album and gives you the wonderful feeling of getting drunk in a club and having the time of your life. It's his highest-charting track ever and for many people, when it comes to the best Trey Songz songs, this is number one. While Trey kills it on this song, Minaj's feature is one of her greatest ever.
2. Slow Motion
After Chapter V went to number one, Trey Songz would have no doubt wanted to back it up with another great album. Two years later, he would drop Trigga which followed in its footsteps and also reached the top spot. In those two albums is some of his best work, which includes "Slow Motion".
This track was produced by Charlie Puth and you can hear his influence. It's a track that has plenty of soul and has perfect pacing. It soon became his most streamed song on Spotify and it's easy to see why. It's a phenomenal piece of work and clearly one of the best Trey Songz songs.
3. Say Aah (Feat. Fabolous)
This brilliant track comes from his third album Ready and it confirmed the direction that his music was going in. It's a song that sounds perfect in the big clubs. The album had many great collaborations but it's his song with Fabolous that stole the show.
"Say Aah" is a brilliant track and one of only two of his songs (along with "Bottoms Up") that broke the top 10. It has an up-tempo feel but still keeps that bedroom sound that we love him for. Fabolous only decided to add his verse at the last minute but thankfully he did.
4. Na Na
Club jams were a huge part of his earlier sound but as the years went on, it felt as though he was gradually moving away from that. When he brought out Trigga in 2014, he showed that he could still produce the perfect club track.
"Na Na" was huge and the hook was epically catchy. Even those who weren't a big fan of Trey Songz simply had to love this song. DJ Mustard produced it and did a fantastic job. It ended up being one of the best Trey Songz Songs without a doubt.
5. Can't Help But Wait
Songz's debut album showed the whole world what he was capable of and his second album built on that to increase his reputation further. "Can't Help But Wait" is from that second album and it helps to elevate him to even greater levels.
Of all the best Trey Songz songs, this is one that perfectly showcases his trademark sound. It has that smooth and soulful sound that he's famous for. This one was produced by Stargate and Trey's ability to work with some awesome producers really paid off.
6. Nobody Else But You
After Trigga was released in 2014, it wasn't until three years later that he came with a follow-up. After two number one albums, Tremaine The Album only reached number three but it was still a fantastic album that deserved a number one spot.
As you probably worked out, the album was named after himself and there is plenty of personality in it. "Nobody Else But You" was the first single from it and it gave some fans exactly what they wanted as he went back to his mid-tempo R&B which was such a huge feature of his early work.
7. Back Home (Feat. Summer Walker)
By the time 2020 came along, Trey was ready to release his third album which he did with Back Home. Unfortunately, it didn't get a lot of love in the charts as it came in at 15. While not his most successful work, it still had some great tracks.
One of those was the title track. He beautifully collaborated with Summer Walker on the mid-tempo R&B song. It's one of his more intimate works and has a melancholic feel that gives you all the feels. He's still releasing brilliant music and this deserves its place as one of the best Trey Songz songs.
8. Touchin, Lovin (Feat. Nicki Minaj)
We already mentioned one Nicki Minaj collaboration in this list and here is the other. "Touchin, Lovin" was another one released from Trigga and helped to make the album as big as it is. Many think of it as his best record and I wouldn't disagree.
In terms of popularity, it's not quite as big as their other collaboration but I hope this is not the last time we hear Songz and Minaj together. "Touchin, Lovin" is another where she absolutely kills it with her feature and the two of them combine to make a great track.
9. Neighbors Know My Name
"Neighbors Know My Name" is the last single released from his third album Ready. Of course, the lyrics are quite funny. He's saying that his neighbors are fully aware of who he is because of how loud he and his female company are, to put it mildly.
While the lyrics are light-hearted, there is plenty else to love about this. One of those is the brilliant vocals that beautifully showcase his full range. That makes it one of the best Trey Songz songs and helps to make Ready the masterpiece it is.
10. Chi Chi (Feat. Chris Brown)
The last track on my list of best Trey Songz songs is a brilliant one that he did with Chris Brown. This one doesn't feature on any album and instead was released as a standalone single.
"Chi Chi" is a slang term for breasts which is all you need to know in terms of what this song is about. His collaboration with Brown here is brilliant and the two of them have great chemistry. It deserves its place as one of the best Trey Songz songs.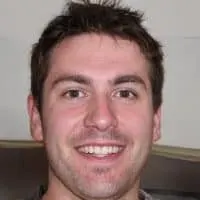 Alex is a man of many talents. He's been playing music since he was young, and has been the main content writer at Tone Start for the past few years. Alex loves to play around with different styles of music and enjoys listening to anything from country to classical.