If you are an aspiring guitarist or a musician, you'd be quite familiar with Fender, which is a well-known brand for manufacturing high-quality musical instruments. In addition, this brand has proven its knack for developing various guitars, amps, and other associated products.
And while they're popular for fleshing out supremely excellent electric guitars, they do not disappoint when it comes to acoustic guitars as well.
So, in this article, I'll be getting down and dirty with the Fender FA-125.
From the most basic features and specifications to the real talk about whether it is a good investment to your music career, I will be laying out all the details.
Read on to check out my in-depth review on the Fender FA-125.
Overview
Fender's FA-125 Dreadnought guitar series is a successful stint at bringing style, ease of use, and perfect musicality in a single instrument. This acoustic variant is the best option to kickstart your journey as an aspiring guitarist.
It features an innovative design aesthetic with an understated and practical outlook. The no-frills, simplistic design approach on the FA-125 Dreadnought variant is its most attractive feature.
Yet, the manufacturers have used the best materials to ensure the reliability and longevity of the music instrument. This laminated guitar model does not cause a dent in your budget, as it utilizes affordable yet sturdy material.
This acoustic guitar range is an extremely lightweight and durable product with a spruce-composed top and basswood for the sides. Plus, it's not too high-maintenance, so you can easily carry it around with you.
From its glossy finish to dreadnought silhouette and C-shaped neck, FA-125 screams and promises a comfortable playing experience throughout its usage.
This guitar is definitely a keeper for beginners.
Specifications
Model Name: FA-125 Dreadnought
Guitar Body: Laminated Spruce (Top) & Basswood case
Neck: Nato wood
Fretboard: Walnut
Guitar Finish: Glossy
Approximate Weight: 8.85 lbs
Finish: Black Chrome
Tuners: Die-cast seal machine
How It Sounds
What good is an acoustic guitar with fantastic hardware specifications if it does not sound great? Since Fender is a reliable brand, I expected it to produce sounds that are not too mediocre, and it did not disappoint us in that arena at all.
Despite its use of laminated and softwood material, the affordable FA-125 has a phenomenal sound projection.
In terms of sonic performance, FA-125 surpasses all our expectations. I agree that a nuanced listener might pick apart the lack of solid tonal depth, and the presence of more rounded, soft tones may become audible at times.
But, for the price point, you are getting an acoustic guitar that delivers rich and lively tonal depth to its full potential.
I wasn't able to get my video camera working to demonstrate the sound of the FA-125, but I was able to find a nice video that demonstrates it perfectly here:
Playability
Let's get this straight, for entry-level guitar players and newbies, FA-125 is everything and more that you would want in your very first guitar. This acoustic variant from Fender is worth a purchase, particularly for its user-friendliness and enhanced playability.
When you learn to play an instrument, you want a product that does not set you up for failure. Instead, it accelerates the learning curve with beneficial attributes. Similarly, the FA-125 dreadnought is an instrument that will not disappoint you.
Attributes like a C-shaped neck, 3+3 headstock, and sturdy metal strings enhance the instrument's playability a few notches higher. The walnut fretboard and Viking bridge perched on a convenient and straightforward neck design reduce any fatigue.
Plus, the contour and rolled edges of the FA-125 dreadnought guitar allow novice musicians to play the instruments more efficiently.
The manufacturer has also provided a whole set of tutorial videos for the users and picks to start practicing right away.
Quality
FA-125 delivers excellent value for money. Neither does this product overpromise, nor does it underdeliver. Since this acoustic guitar range is a budget-friendly option, it utilizes affordable material, but the product's overall quality is not compromised at all.
Additionally, FA-125 has dura tone strings that last long without wear and tear due to extended usage.
FA-125 is a cost-efficient option, and you should expect superior performance from this mid-range guitar. It will last you a long time, but it won't enhance with years of usage.
The gradual decline in the instrument's quality is inevitable with continued usage. However, proper maintenance and upkeep of the instrument is essential.
What Others Are Saying
The general views on this product are mainly positive. Consumers have lauded the FA-125 dreadnought range for its minimal learning curve and straightforward, user-friendly design.
The generally favorable reviews consistently mention the sleek design and chrome hardware aesthetics.
Reviewers also appreciated that the laminated guitar has a sublime sonic performance with great projection and tonal consistency.
A small percentage of reviewers had some critiques regarding the instrument's tuning and late shipping.
But overall, the FA-125 has an excellent response for its performance, feature, and affordability.
Pros & Cons
The Fender FA-125 Dreadnought has its own set of perks and compromises. If you are planning to invest in one then then you should know about all aspects of the guitar, whether good or bad.
However, for its quality manufacturing and ease of use, I believe the pros for FA-125 outweigh the cons. So, here we go!
PROS 👍
Perfect starter for beginners.
Elevated playability
Comfortable & user-friendly neck design
Affordable
Produces bright and natural tones
CONS 👎
Lacks tonal depth and intricacies
Not suitable for expert and seasoned guitarists
Does not feature a built-in tuner
The laminate top guitar isn't a preferable option
Fender FA-125 vs. Yamaha F310
There is a constant back and forth regarding Fender FA-125 vs. Yamaha F310 among beginner guitarists. However, both acoustic variants are not an identical replica of each other.
Instead, they have their own point of variances, and you should consider those when picking one over the other.
Sound
Neither Fender nor Yamaha disappoints with their sound performance. While Yamaha has a clear and crisp sound, the Fender variant offers more resonance and depth in sound.
Price
The subtle difference in the price of both acoustic guitars is almost negligible. However, with a minor price difference, Yamaha F310 comes with additional accessories such as guitar case, tuner, extra strings, and capo.
Whereas the FA-125 at $199 only includes the guitar and no accessories.
Frequency
The FA-125 variant has an equal mid and low frequency, whereas, Yamaha variant is skewed majorly towards low frequency. Due to this reason, the Fender works great for playing lead and tab, whereas the latter is great for playing the chords.
The debate between FA-125 and F310 is an entirely subjective one. I appreciate the quality and sound performance of both variants equally.
Therefore, potential buyers should compare both guitars models and invest in one that suits their sensibilities
Frequently Asked Questions (FAQ)
What Size Is the Fender FA-125?
The FA-125 Dreadnought guitar is a full-size guitar with a scale length of 25.3 inches.
Is the Fender FA-125 Good for Beginners?
Undoubtedly, Fender FA-125 is one of the best guitar options for beginners. It is a budget-friendly option that is also extremely easy to play and master.
Conclusion
Despite the compromises in design and performance, FA-125 Dreadnought is the ultimate cost-savvy option for novice guitarists.
While seasoned players would not appreciate the tonal limitations of this guitar, it still packs a serious punch in terms of sound projection, performance, and features.
So, for lazy jamming sessions or full-fledged practice to elevate your guitar mastery, FA-125 is highly recommended.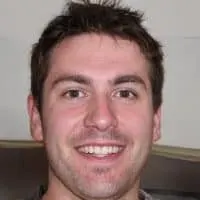 Alex is a man of many talents. He's been playing music since he was young, and has been the main content writer at Tone Start for the past few years. Alex loves to play around with different styles of music and enjoys listening to anything from country to classical.