A multi-faceted artist that's loved for his versatile discography, Frank Ocean doesn't miss when it comes to his direction in music. Over the years, he's been rather incognito, but this hasn't stopped his fans from supporting him.
He's a generational artist that's made a lasting impact, and his music offers a timeless quality that won't be forgotten.
In this article, I'm going to focus on the 10 best Frank Ocean love songs from his career.
1. Wither
Starting off with a melancholic piano melody, the song immediately delivers a relatively somber tone. There's a live sound to the record's quality, and Frank's vocals sound genuine while delivering a range that reverberates around you.
The song remains pretty simple all throughout, with the piano carrying the instrumental quality and Frank's vocals shining through. It's a record that aims to deliver a clear message without distractions from cluttered production, giving you the chance to sink into every word.
2. At Your Best
As you're greeted by Frank's excellent vocals, you'll notice a dreamy and ethereal sound coming from the song as a whole. The instrumental features calming strings and light piano that really help to support his lyrics and the overall tone of the record.
"At Your Best" is a song that you can relax to, especially if you're looking for some uninterrupted time alone. The record goes through many highs and lows dynamically, which is more than enough to keep listeners interested all the way to the end.
3. Moon River
Frank Ocean is well known for creating relaxing, melancholic music that allows listeners to dive deep into the emotions he conveys. "Moon River" is another great example of this, as it brings a somber piano melody and many truths spread through the singer's lyrics.
Some may find comfort in his lyrics, while others might say that the song will bring your mood down. Like a lot of music, this comes down to interpretation, and there's plenty that you can take from this record and apply to your own thoughts and emotions.
4. Higgs
In my opinion, this is likely one of the best Frank Ocean love songs on this list for a number of reasons. I'm a huge fan of the acoustic top melody, and the progression of the artist's vocals continues to impress all the way through.
If you're a fan of singers with a surprising vocal range, Frank is an excellent choice, as he never disappoints when it comes to his vocal capabilities. "Higgs" shows signs of pain, distress, and comfort, and it's evident that many people have latched onto what this song has to offer.
5. Forrest Gump
Many fans would argue that Channel Orange is some of Frank Ocean's best work, and "Forrest Gump" is definitely a standout record. It features a lighthearted progress that keeps a nice groove and contrasts with the faint guitar melodies that float on top.
His vocals stick to a certain range for the most part, and the song definitely doesn't lack regarding the story as you'll be entangled by every word. It's a catchy record that has many infectious qualities, and it boasts many memorable qualities.
6. Golden Girl (Feat. Tyler, the Creator)
With rolling percussion that doesn't let up, "Golden Girl" focuses heavily on Frank's vocals, as do most of his records, but that doesn't mean the instrumentation won't catch your interest. This song also features supporting talent from Tyler, the Creator, who brings an entirely different tone.
You'll also find a nice bass line sprinkles throughout the track, which only enhances the presence of the rolling percussion. It's a well-thought-out record that has a minimalist yet excellent production quality overall.
7. Dust
If you're looking for distant but booming percussion, "Dust" should hit the spot for you, as it's one of the highlights of this record. Although you can hear Frank's vocals clear as day, I'd say the percussion grabs a lot of the attention in this record and cuts through many of the other dynamics.
The song also features dreamy synth plucks and pads that cut through the lower frequencies, but they perfectly blend with the reverberated sound of the production. I feel it's clear that this song has Frank's style written all over it, and many consider it a classic from his career that'll never go out of style.
8. Sierra Leone
Featuring long, drawn-out melodies, "Sierra Leone" is one of the best Frank Ocean love songs from my perspective. Not only is the production quality stellar, but it has everything you need to feel enveloped by the music.
With this record, I feel the instrumental takes the spotlight in many ways, and his vocals act as an addition to the effects and qualities it provides. Although the lyrics have a lot to say, I find myself getting lost in the instrumental for the most part.
9. Monks
This record brings an erratic pattern to the instrumentation, which is a nice change of pace from many of Frank's records. His vocals are also pretty dry throughout the record, whereas they're usually covered in vocal effects.
Nevertheless, the song has an intricate quality that stands out from many others in his discography. The song also features organ keys that ripple throughout the track alongside Rhode keys, adding a layer of warmth to the instrumental's dynamics.
10. Sweet Life
For the last record on this list, I wanted to focus on "Sweet Life" which has a light feel to it from every angle. It's also one of the best Frank Ocean love songs's on this list, in my opinion, and this is due to its live band sound.
The qualities the instrumentation brings to the table never tire out the ear, and you'll be searching for all of the different melodies that are riddled throughout. Although many melodies sound relatively random, everything blends well together without interrupting each other.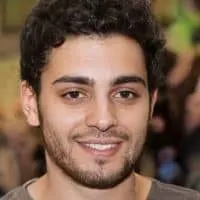 Justin is an audio engineer with years of experience in the field. He has been creating and playing music his entire life, but he really found his passion for engineering when he was introduced to Logic Pro at age 10. Justin has spent countless hours perfecting his craft and now works as a freelance engineer out of Boston, MA.