In this article, we will be revewing the Martin D-10E. If you are in the market for a mid-range electro-acoustic guitar then the Martin D-10E could be exactly what you're looking for.
The D-10E comes from Martin's Road Series range of guitars which have always proven to be both exceptional quality and great value for money. You find a lot of good guitars at this price range so it's important to know whether or not it's the right instrument for you.
Here we will take a good look at just how good the Martin D-10E is. This includes taking a look at its specifications, how it sounds, how easy it is to play and how it compares to some of its rivals.
Is this the best Martin guitar out there right now?
Let's find out!
Overview
If you're a gigging guitarist then you need an instrument that not only has the quality required but is also durable enough to cope with the demands. The Martin D-10E ticks both boxes here and equals a guitar that you'll love playing and traveling with.
There are two different versions of this guitar with one having a darker Sapele top and the other having a lighter Sitka finish. Both look great with subtle features such as the mother of pearl pattern on the fingerboard along with rosette inlays and a beautiful rosette border.
You get that authentic Martin tone here and a sound that is simply fantastic. It also plays very easily with great action. Overall, there is very little to dislike about this guitar. Read on as we go into further detail on its features.
Specifications
Build: Sitka/Sapele top
Electronics: Fishman MX-T system
Finish: Satin natural top with satin cherry back/side with hand-rubber neck
Neck Depth: 21mm at first fret, 24mm at 12th fret
Neck Width: 44mm at the nut, 54mm at 12th fret
Neck Material: Select hardwood
Hand options: Both left and right
Scale Length: 25.4-inches/645mm
String Spacing: 35mm at the nut, 55mm at the bridge
Weight: 4.56lb/2.06kg
Number of frets: 20
Body Size: D-14 Fret
Bracing pattern: X-Brace
How It Sounds
You get the familiar dreadnought sound that is perfect for playing in open spaces and ideal for a life on the road. It has the volume that you need to get heard over a crowd. When combined with the great pickup, it allows you to focus on your guitar playing.
Some mention that when they start playing the guitar that it can feel a little bland. This quickly goes away and you'll soon be hearing bright and crisp tones. The Sapele top is ideal for those who want a prominent high-end in a venue while the Sitka top is a little more dynamic and perhaps better suited to recording.
In terms of its electronics, the Fishman MX-T perfectly replicates the natural tones of the guitar. It means you can turn up the volume without losing any of its bright tones.
If you want to hear how the D-10E sounds check out the video below:
Playability
One thing about this guitar is you get effortless playing. The hand-rubbed neck is comfortable in your palm and can take a lot of punishment. When strumming, the notes leap out with projection while not feeling too unbalanced or boomy.
It comes with a Richlite fingerboard and bridge and you won't have any problems in constantly changing your hand positions. Whatever your playing style, this guitar is going to be suitable for you. It allows you to easily improve your skills.
Quality
The Martin D10E was made with gig-players in mind. With that, you need a guitar that not only plays well and sounds great but can cope with the stresses of a life on the road. It's a guitar that can easily cope with a few drops and bangs.
The quality of construction is everything that you'd expect from a Martin guitar. Even with the guitars on the lower end of their price range, you can sense the amount of pride they have in their craft. It's a guitar that is going to last for a very long time.
What Others Are Saying
As with almost any guitar they make, this Martin guitar gets endless compliments about its sound. It's still a significant sum of money for many but it's also seen as exceptional value for money. There are some other guitars in this price range that simply don't have the same quality.
The soft case included is excellent, and they felt that it provides enough protection for your instrument. The playability also gets many compliments and overall this is a guitar that almost all its users would highly recommend.
Pros and Cons
PROS 👍
Perfect action
Easy to tune
Durable design
Great sound reproduction
Ages well
Comes with a bag
CONS 👎
The tuner is not that great
The guitar may be too big for some
Martin D-10E vs D-12E
The two guitars are very similar but do have some characteristic differences. For example, your D-10E has a satin finish compared to the D-12E which comes with a glossy finish. The main difference can be in the wood used as with the D-12E, you get a choice of either a Sapele or Koa top.
Martin D-10E vs DRS1
The DRS1 is the predecessor of the D-10E and has been discontinued replaced with the latter. There is not much difference between the two as both have a solid wood design with many of the same features. The main difference with the D-10E is that it looks aesthetically pleasing with new onboard electronics, including the inbuilt tuner.
Frequently Asked Questions (FAQ)
Is the Martin D-10E a good guitar?
Yes, the D-10E is an excellent guitar for people who are cost-conscious and want big sound at a fantastic price. It's hard to find a Martin model that isn't a good guitar and this is no different. You won't be disappointed.
Where is the Martin D-10E made?
If you were desperate to have a US-made guitar then the D-10E isn't for you. It's made in their factory in Navojoa, Mexico. While made outside of the US, the guitars from this factory still have that exceptional build quality you expect.
Is the Martin D-10E solid wood?
Yes, the instrument is made with solid wood from top to bottom. This gives it a great level of durability and you'll have no issues with its build quality.
Final Thoughts
If you wanted to find the perfect gig guitar for under $1,000 then you're probably not going to get better than this. It's very impressive and will be the perfect companion as you go from playing one gig to the next.
The sound is bright and crisp, which is perfectly replicated whenever you plug it in. Martin is a name that you can trust and you won't be disappointed with this guitar. It plays very well and you'll love using it. It's a model we'll highly recommend and one you'll love as soon as you strum it.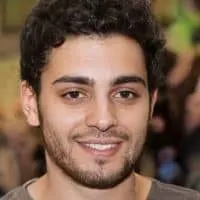 Justin is an audio engineer with years of experience in the field. He has been creating and playing music his entire life, but he really found his passion for engineering when he was introduced to Logic Pro at age 10. Justin has spent countless hours perfecting his craft and now works as a freelance engineer out of Boston, MA.