Share on facebook
Share
Share on twitter
Tweet
Share on pinterest
Pin
One of the fastest-growing genres on the planet right now, K-Pop is generally known for its upbeat tempos and feel-good melodies. You'd be surprised at the level of talent that goes into k-pop records and how much range the genre's artists are capable of.
Although most of what you'll hear from k-pop is rather energetic, they also offer an excellent contrast with slower records that hit just as hard.
For this article, I'm going to focus on the 10 saddest k-pop songs that have had a firm grip on fans of the genre since their release.
1. Promise by EXO
Some of the best qualities of slower k-pop records is the cinematic value they provide, and "Promise" comes with well-orchestrated melodies that fit that description. The vocals are incredibly crisp and perfectly layered, giving every dynamic the room it needs to shine through.
The percussion takes a pretty standard R&B route, but it couldn't be more fitting for how the record is arranged. The song has numerous downtempo moments that give an alternate style that blends well into the hooks in-between.
2. Butterfly by BTS
Even if you aren't a fan of k-pop, there's a good chance you've heard of BTS at some point or another. Not only has the group helped to usher the k-pop genre into mainstream media in the U.S., but they have numerous radio hits under their belt.
"Butterfly" is one of many songs the group has expertly produced in a timeless fashion. It starts with a calming acoustic instrumental and slowly evolves into a synth-heavy hook supported by angelic lead vocals that deliver excellent range, and the mix keeps the frequencies from being too harsh.
3. I Will Fight by Key
This record does an excellent job of telling a story in a way that flows clearly, and the track has a great blend of pop and R&B elements, switching between big pop drums and short, snappy percussion.
The song features a soft kick for the most part, and its pace has a way of resembling a skipping heartbeat while introspective melodies float on top. In a similar fashion to many k-pop songs, their lyrics switch flows to offer styles from multiple genres such as rap and indie music.
4. Lonely by Jonghyun
Offering an elegant sound from start to finish, this record will quickly put you in a trance as the piano, and vocal melodies carry each other through the story of the lyrics. You'll find light percussion throughout the track, and the solemn tone of the record makes it one of the saddest k-pop songs for many listeners.
Although the topic of the record has been expressed many times before, this particular arrangement hits a soft spot for many people, making it extremely relatable and replayable. You don't have to be a fan of the genre to appreciate the production quality it brings.
5. All About You by Taeyeon
"All About You" was produced for the popular TV show Hotel Del Luna, but don't let that take your attention away from the quality of the record on its own. Taeyeon has been undeniably popular for quite some time, and she has a way of serenading the ear in a way that almost negates the need for any instrumental.
Regarding the production, it just adds all the more value to her already talented vocal range, with a melancholic piano melody that evolves with her. You won't find any percussion in this song, so it's easy to get lost in her voice.
6. Untitled 2014 by G-Dragon
Known to many fans to be up there with the saddest k-pop songs, it offers a vulnerable look into feelings and emotions that many people share all over the world. It's another record that avoids percussion, and it's a stellar choice as the piano offers all the dynamic support the song needs.
The record swells up and down as it progresses, taking listeners on a journey of highs and lows that can be overwhelming for those who relate to the message. It's a record that offers a universal beauty that can be understood whether you speak the language or not.
7. With You by The Rose
A song like this is a good example of how humans share many of the same thoughts and emotions regardless of what part of the world we come from. Its sentimental tone is easy to latch onto, making you feel eager to hear what comes next.
The top acoustic melody is somewhat repetitive but offers variations every so often that perk up the ear, refreshing the listener's attention. You may feel the record is pretty simple, but it's entirely about the message, and the instrumental does a fantastic job of emulating the lyrics' emotions.
8. Miracles in December by Exo
Strong piano melodies are a staple of k-pop music, and "Miracles" brings an impactful melody progression that sinks you into your feelings. The vocals reach blissful heights that easily trump the instrumental melodies yet give them enough room to shine through where it matters most.
The production is built on many different orchestral elements that bring a classical influence to a modern sound, and it's a great look at how k-pop is able to blend genres. If you slower, cinematic k-pop records, "Miracles" hits the spot for most people.
9. Fool by Winner
Using a blend of many different sounds, "Fool" has a unique production quality that trades off between synthesized and organic melodies. The vocals couldn't be any more perfect, and they develop in an encapsulating way that rises in synchronization with the instrumental's dynamics.
Many fans of the genre feel this record is one of the saddest k-pop songs from the group, and the song delivers a lofty percussion that isn't overbearing yet offers a light swing to the song. The hook kicks up the energy enough to hit the soul, but it doesn't go to jarring heights to keep the relaxed tone of the record.
10. No Longer by NCT127
It was difficult to choose the last song on this list, but "No Longer" deserves the attention it has been getting since its release. An emotional slow jam that offers very light percussion while giving the vocals center stage all throughout.
Although the group is known for many popular songs, this record has been a standout production that's been on repeat for many fans. They don't hold back on their vocal prowess, and the song wraps listeners up in a story that pulls at heartstrings.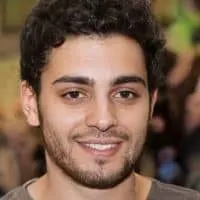 Justin is an audio engineer with years of experience in the field. He has been creating and playing music his entire life, but he really found his passion for engineering when he was introduced to Logic Pro at age 10. Justin has spent countless hours perfecting his craft and now works as a freelance engineer out of Boston, MA.