Share on facebook
Share
Share on twitter
Tweet
Share on pinterest
Pin
Many of us are no strangers to the concept of having a friend with benefits. It ends up being a fun situation for many people and can be very satisfying for both parties (I'm going to try and keep this post as civilized as possible).
Here is my list of the best songs about friends with benefits for you to enjoy!
1. FRIENDS WITH BENEFITS (FWB) by KSI & MNDM
KSI started his career as a YouTuber and quickly rose to stardom, becoming one of the most popular creators on the platform. In the last few years, he's kickstarted a music career that has become wildly popular, garnering him an even wider fanbase with lots of crossovers.
FRIENDS WITH BENEFITS is an undeniably sexy song featuring an interesting chord progression, sultry saxophone riffs, and KSI rapping in his distinct baritone voice that sends shivers down your spine.
2. Booty Call by G. Love
The subject matter of "Booty Call" by G. Love should be pretty evident from the song's title. This is a song about nothing else than making arrangements for making love, though the topic is cleverly designed in a rock-country track, with a catchy chorus and addictive verses.
It's got a sexy blues-style chord progression and accompaniment, heavily influenced by the blues style. It's probably not the best song to listen to in front of your parents, and you're not going to want to watch the music video in front of relatives, either.
3. FRIENDS WITH BENEFITS by Charmaine
This is a relatively new song by an upcoming artist called Charmaine. It features the classic popular rap and hip hop style that we're seeing a lot in pop music these days, but that doesn't make it any less catchy – it's one of my favorite songs about friends with benefits at the moment.
The verse is catchy but straightforward and is guaranteed to be stuck in your head for days after listening. If you're a visual person, then you'll find the music video very satisfying to watch, with its clever color coordination and palette.
4. Friends With Benefits by Tory Lanez
Nobody can make the concept of a booty call sound sensual and passionate like Tory Lanez can. In "Friends With Benefits," the artist sings in a sultry, whispery tone over a darker sounding chord progression that's played by an airy piano sound.
The chorus is clever, heavily featuring autotune to add a haunting quality to Tory's voice. It also serves as a kind of reverse-climax, making us think that it's about to explode before moving into another verse before we get satisfaction.
5. Company by Justin Bieber
Justin Bieber just knows how to make a hit song, as is proven by his incredibly illustrious career and his music's continued success. His songs are constantly playing on the radio, primarily due to his creative writing style.
In "Company," he makes being friends with benefits sound like a more emotional engagement, which it is to a large extent. The chorus is catchy and straightforward, with addictive instrumentation and Justin's signature vocal tone.
6. Something That We're Not by Demi Lovato
Demi Lovato takes on a more pop-punk/grunge sound in their hit song "Something That We're Not" – a song that clearly expresses the feeling of not wanting your friends with benefits to catch feelings, and vice versa. This might sound familiar if you've ever been in an FWB situation.
Demi is another artist that has experienced incredible fame throughout their career, and it's obvious why. They have a very clever way with words, and their songwriting skills are genuinely on point – that's why "Something That We're Not" is one of my favorite songs about friends with benefits.
7. Hotline Bling by Drake
"Hotline Bling" is one of Drake's most famous songs and was featured on the radio – and it has a lot of memes – for months after its release. While it was a meme song for a while, there's no denying that it is super catchy.
There's a reason it was stuck in our heads for so long. Drake combines his signature rapping-singing style with an addictive beat and fun instrumentation and riffs. It's a great song overall and is worth listening to.
8. Drank In My Cup by Kirko Bangz
With its chill arrangement, addictive beat, and excellent vocals, "Drank In My Cup" by Kirko Bangz is a highly sensual song. It gets right to the point with its subject matter, which is what I like about it. This song is about hooking up with one of your friends, and Kirko wants you to know that.
He's a very clever songwriter and knows how to make a song that's just simple enough to get stuck in your head while still having a unique flair that gives it the Kirk Bangz signature. It's one of my favorite songs about friends with benefits, for sure.
Ed Sheeran adopts a more bluesy, anthem-like sound in "Don't," which features a complex drum accompaniment and catchy vocal riff. The song heavily features his signature virtuosic vocals and brilliant range and is one of my favorite songs from the artist.
Ed is another pop star who is known for frequently appearing on the radio. He's a great songwriter and has contributed a lot to the typical pop sound we hear today.
10. Distraction by Kehlani
While Kehlani is known for her more hip-hop/trap style, she's still a very versatile artist, and that's proven in her song "Distraction." It features a catchy flute and synth riff that will definitely get stuck in your head, which is underscored by an R&B backing track.
The song heavily features Kehlani's incredible vocal control, with plenty of runs and an exploration of the singer's full vocal range. It's one of my favorite songs about friends with benefits, and it's definitely worth listening to if you've never heard it before.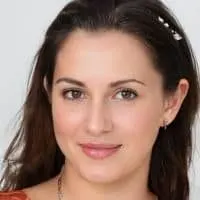 Alexandra loves playing the piano and guitar. She has always been a music lover, but it wasn't until she was in high school that she realized how much she loved to play. It allowed her to express herself without having to be verbally expressive, which is something she found very empowering.