Share on facebook
Share
Share on twitter
Tweet
Share on pinterest
Pin
Every state in the country has a list of songs that they're known for, whether they represent the state's history and culture or possibly because of a local citizen that grew up to be a music star. Regardless of their origin, these types of songs tend to span generations due to what they represent.
Oklahoma has been around for over one hundred years, and there are many songs that are instantly recognizable to those who grew up and live in the midwest state.
In this article, I'm going to take a look at the 10 best songs about Oklahoma that are considered a staple to many people who live there!
1. Blown Away by Carrie Underwood
Carrie Underwood may be known for her music internationally, but her largest fan base is back in her home state of Oklahoma. "Blown Away" is only one of her many popular records, and this track comes with multiple references to Oklahoma and many of its traits.
The track offers a blend of influences from pop and country music, and there are a few moments in the track that give off a ballad vibe. You won't be able to ignore the power in her vocals, and the driving percussion and looming melodies build swelling dynamics that lead into a powerful hook.
2. Tell Me Something Bad About Tulsa by George Strait
George Strait is another staple voice in the midwest, and he comes with a lengthy discography of classics that have been on repeat ever since their release. It's a slower jam with more of a sentimental vibe about a town that the singer holds close to his heart.
Many natives would consider this record to be one of the best songs about Oklahoma, considering Tulsa is the second-largest city behind OKC. Aside from soothing lyrical content, the instrumentation matches the vibe of the message perfectly, and it's a decent record to put on for a slow dance.
3. Tulsa Jesus Freak by Lana Del Rey
The topic of this record revolves around the city of Tulsa as well, and Lana Del Rey's angelic vocals provide an unmistakable sound and quality. You'll find that the instrumentation on this record is rather peaceful, and a majority of the focus is geared toward the artist's vocals.
There are many nuances in the lyrics that are representative of Oklahoma traits, and the song title alone was enough to garner the attention of those that live in the state. Even if it doesn't come with big production, Lana's vocals come with all of the sonic layerings needed to keep your attention.
4. Crazy About Oklahoma by Jimmy Reed
Even if this record is considerably older than some others on this list, it's still a relevant choice regarding the topic. Jimmy Reed's music never disappoints, and many Oklahomans from past generations can remember his record "Crazy About Oklahoma" clear as day.
The production quality is representative of its era, and it delivers a consistent jig that'll put anyone in a better mood. It also provides a look at how Oklahoma was seen at the time, and a lot of the notions in the lyrics are still relevant to the state to this day.
5. Nowhere Road by Steve Earle & The Dukes
Released in the late 80s on their album Exit 0, Oklahoma is used as the center of discussion for the lyrical content on "Nowhere Road." The track brings an upbeat country tempo that's danceable and gets a stellar response from the right crowd.
Many people feel this record is a true example of what timeless music sounds like, and considering this song is still being enjoyed today could be all the proof we need. Nevertheless, this song became a hit shortly after its release and is hailed as one of the most memorable songs about Oklahoma during this era.
6. Down in Oklahoma by Ginger Prince
Released in 1949, this song goes to show that Oklahoma has been a topic of discussion in music for decades. Not only does Oklahoma have its own reputation, but it has clearly influenced many musicians over the years.
This song has a strong focus on the instrumentation, and even though there's a decent amount of lyrical content, that isn't where the star power of the song shines. You'll get a blend of vocal talent from Ginger Prince and a young girl who handles the hooks of the record, which quickly gets stuck in your head.
7. Oklahoma USA by The Kinks
Starting with a strong piano melody, "Oklahoma USA" is a calming record from The Kinks that has many melancholic qualities. The title is pretty self-explanatory, and the message in the lyrics follows suit, and many Oklahomans love the positive recognition the record brings to the state.
Although Oklahoma has been obscure to many over the years, it's become a very memorable place for others. Aside from the message, the song is well-produced and sends listeners on a sonic journey that washes you over with a feeling of joy.
8. Do Re Mi by Woody Guthrie
You can't talk about Oklahoma music without mentioning Woody Guthrie and his influence on the state and music alike. "Do Re Mi" comes from an older part of his discography, but its impression on listeners and Oklahomans still shows today as it's still being enjoyed today.
Woody Guthrie is considered a local legend in Oklahoma, and he's an individual who brought eyes from all over the country to the midwest state. His music makes it apparent that even though he found global success, Woody Guthrie always had a place in his heart for his home state.
9. Oklahoma Hills by Hank Thompson
If you like country and folk music, Hank Thompson probably has more than one bop that you'd enjoy. "Oklahoma Hills" talks about a lot of the physical and cultural features the state is known for, and the instrumentation matches the storytelling in the best ways.
It's a record that's from another era in music, but modern-day folks can enjoy every aspect of it as it definitely exudes those timeless qualities in music that most people can agree on. Hank Thompson crafted a record full of whimsical progressions and dynamics that can be remembered for many years to come.
10. Fly Over States by Jason Aldean
Easily one of the most notable songs about Oklahoma, Jason Aldean is one of the younger artists on this list, but his music shows a lot of influence from those that came before him. In a similar fashion to other songs on this list, the lyrics paint a picture of many characteristics that come with Oklahoma.
The instrumentation excels in the country genre, and it delivers a relatively emotional tone that shows the passion Jason has for the state. Oklahoma is a beloved part of those that live in the midwest, and its influence on music will continue to show as time moves on.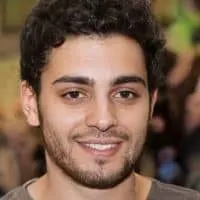 Justin is an audio engineer with years of experience in the field. He has been creating and playing music his entire life, but he really found his passion for engineering when he was introduced to Logic Pro at age 10. Justin has spent countless hours perfecting his craft and now works as a freelance engineer out of Boston, MA.