Share on facebook
Share
Share on twitter
Tweet
Share on pinterest
Pin
A multi-faceted artist that has proven his raw talent for decades, Willie Nelson is loved by many as one of America's greatest artists. Although he may be known for many different hits that span different genres, from rock influences to ballad-inspired slow jams, he's also known for his impact on country music.
His voice offers a soothing and classic tone that brings a sense of warmth to your body and mind that'll have you lost in all of the encompassing sonics.
Here is my list of the best Willie Nelson love songs that you have to give a listen!
1. There You Are
A record that takes you on an audible journey, "There You Are" is a gentle song that comes with many melodies that'll put you at peace. Willie's vocals are delivered with a warm and passionate tone, and the song contains plenty of genuine sentiments that fans love.
It's well thought out regarding the arrangement and instrumentation, and every dynamic fits perfectly in place. Although the record is relatively calm, it still comes with many riveting sonics making the song as timeless as it can possibly be.
2. I Can't Begin To Tell You
Willie Nelson comes with a sound that can't easily be replicated, as his vocals are quite signature and offer a quality that can be appreciated by many generations. The instrumentation is beyond calming, and the song comes with many gorgeous acoustic solos.
The drums hold the tempo, but they keep an extremely light tone as percussion isn't the main focus here. Part of what makes Willie's music so timeless is that it can be challenging to determine what era his songs are from as they never get old.
3. To Each His Own
From his album Without A Song, Willie Nelson blessed fans with this song which delivers a classic sound from a bygone era. Many people feel at peace when listening to Willie's music, as his voice has a way of making life seem like it's going to be okay.
This is one of the best Willie Nelson love songs on this list, as there are many passionate melodies filled with affection. There's plenty of space for introspection in this record and leaves room to get lost in your feelings.
4. What A Wonderful World
A song that's been immortalized by fans and media alike, "What A Wonderful World" is highly popular across the world. Some people say it brings them to tears, while others mention that it brings them overwhelming peace.
Life is generally pretty noisy, and Willie Nelson's music offers a blip of peace and relaxation among it all. The instrumentation is light, beautiful, and compliments every dynamic in the singer's voice.
5. Always On My Mind
Riddled with a decent share of personal pain, Willie speaks on passion and regret on this fan-favorite that many consider to be up there with the best Willie Nelson love songs. "Always On My Mind" was a hit the moment it was released and was always sought after at live performances.
Encapsulating emotions of sadness, love, and more, it's another great example of the stories and emotions Willie was able to translate with his music. You'll also find breakdowns in the song that leaves room for short guitar riffs and solos.
6. Unchained Melody
Produced for his album Stardust, this is a record that's a solid choice for a slow dance or ambient music in your home. Willie's voice couldn't be any more nurturing, and each instrument brings an equal amount of passion to the next.
Listeners also love the harmonica solos throughout the track, which hit a sweet spot for the ear. The way the vocals are structured will feel like an internal monologue, allowing you to live through the emotions of the record.
7. My Own Peculiar Way
I'd consider this as one of the more upbeat songs on this list, yet still hailed as one of the best Willie Nelson love songs. The drums keep a healthy tempo that induces a light nod to the beat as they're mildly catchy.
Without fail, the artist's vocals hit all the right notes while painting imagery as clear as day. The artist truly knows how to send a relatable message, and fans will be eating this song up for many more generations to come.
8. If My World Didn't Have You
An acoustic strumming melody offers a rocking motion to the song's tempo, and the vocals are full of passion that stems from the artist's true feelings. Much of Willie Nelson's music is adaptable to many different kinds of music lovers, and it'll never devalue over time.
It's a record that can bring closure to personal thoughts, yet at the same time, the notion in the message is quite sad for some. Love doesn't always work out, and a lot of Willie's music speaks on the trials associated with it.
9. Some Enchanted Evening
This record has many ethereal sonics sprinkled throughout that pan from ear to ear and offers a dynamic experience that's highly comforting. Willie's vocals are as authentic as they come, and he knows how to make people feel good, even with his saddest songs.
"Some Enchanted Evening" will continue to be shared between lovers all over the world, long after Willie Nelson is gone. If you're a fan of melody-driven ballads that are full of love, this record should be in your top ten for the artist as well.
10. Wind Beneath My Wings
"Wind Beneath My Wings" is one of the best Willie Nelson love songs of all time and is a highly regarded song from his album City Of New Orleans. The artist gives an unfiltered look at his past experiences while being vulnerable with each passing note.
His vocals are layered perfectly and give ample energy to the most important parts of the message. The song's instrumentation comes with impactful piano chords and rippling guitar melodies that'll make the hair stand up with a tingling sensation.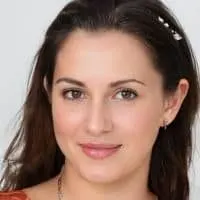 Alexandra loves playing the piano and guitar. She has always been a music lover, but it wasn't until she was in high school that she realized how much she loved to play. It allowed her to express herself without having to be verbally expressive, which is something she found very empowering.