A genre of music that spans decades and is loved by generations of people, country music has generated numerous hit records that are timeless. Each passing decade comes with a range of classic and modern styles for a unique yet authentic listening experience.
Aside from the genre's fan base, country is respected by many people, and its impact on music simply can't be ignored.
In this article, I'm going to provide a comprehensive take on the 10 best 90s country songs that are still relevant to this day!
1. I Like It, I Love It – Tim McGraw (1995)
Offering plenty of energy and numerous layers of ecstatic melodies, this song is a fan favorite for many people that listened to country throughout the 90s. Tim McGraw is a household name in the music genre, and although he's released many records, this is one of his all-time greats.
His lyrics are easily the catchiest part of the track, but there's also a lot of open space for the instrumentation to get the spotlight. Above all, it delivers a feel-good story that listeners love and a wholesome jam overall.
2. Boot Scootin Boogie – Brooks & Dunn (1991)
The dynamics of this record have some downtempo moments, but for the most part, "Boot Scootin Boogie" carries a tone that gets people moving. Percussion is fairly light, and the electric guitar does a great job of supporting the main vocals.
You'll find that the instrumentation does a lot of storytelling on its own, and every layer of the track brings a vibrance that complements each other. There are also many points where the vocals are layered, giving a dynamic that feels larger than life.
3. That Ain't My Truck – Rhett Akins (1995)
With an authentic sound that anyone can appreciate, "That Ain't My Truck" comes with many ups and downs throughout the lyrics. Even if the instrumentation is pretty upbeat, the lyrics are rather sad as it dives into the topic of lost love.
Country music is known for driving a lot of heartbreaking stories, but the instrumentation generally makes up for it by providing a danceable and energetic performance. I feel this is one of the best 90s country songs on this list, as it has a lot to offer.
4. Achy Breaky Heart – Billy Ray Cyrus (1992)
This is one of those songs that quickly latches onto you for the rest of your life, thanks to an iconic hook that'll forever be a part of country music history. Billy Ray Cyrus is well known to country fans, and he's definitely cemented his influence with the help of "Achy Breaky Heart."
Whether you're a fan of the singer's music or not, this record has a catchy quality that can't be ignored and drives a lot of passion. Although the message is relatively sad, the instrumental contradicts those feelings in every way.
5. Should've Been a Cowboy – Toby Keith (1993)
A genuine song from every angle, "Should've Been a Cowboy" is a top-notch record from Toby Keith. From an instrumentation standpoint, it stays pretty simple across the board, with light acoustic strums and a consistent drum pattern.
The hook of this record is what stands out the most and delivers the height of the song's dynamic range. If the song doesn't captivate you with each verse, the hook will do the trick, and it carries a cadence you won't be able to forget.
6. Friends in Low Places – Garth Brooks (1990)
This record boasts a sound that's reminiscent of a bygone era in country music, and it's also a classic from Garth Brooks' discography. "Friends in Low Places" has quite a few iconic lyrics, and it's a record that makes an impression on anyone who hears it.
No matter how much time passes, people still listen to this record in our modern era, which clearly influenced future generations of country artists. In between his hearty vocals are many passionate melodies from the lead instruments that help carry the mood along.
7. She Thinks My Tractor's Sexy – Kenny Chesney (1999)
Diving right into many infectious dynamics, this song has all of the tropes that make country music so addicting to many music lovers. The vocals are on point, and the instrumentation couldn't be any more energetic, as it carries the perfect tempo for a lively dance.
Many solo melodies are riddled throughout the track, but the vocals remain at center stage and come through with an impressive amount of clarity. The mix on this record is stellar, and its quality is more than good enough for a full listen.
8. When I Call Your Name – Vince Gill (1989)
Starting with a gentle piano melody, it leads into a faint acoustic strum that offers a little swing to a rather slow-paced track. Regarding the vocals, there's a good blend of pain and affection in the midst of a convoluted story that many people can relate to.
Although the track offers percussion, it remains in the background to help keep the beat, but it isn't a focal point in the track by any means. The lyrics are bound to stick with you, and this is one of the best 90s country songs from the golden era.
9. Running Out of Reasons to Run – Rick Trevino (1996)
Full of uplifting qualities, "Running Out of Reasons to Run" is a record that'll put anyone in a good mood, regardless of the message in the lyrics. When you focus on the pace of the vocals mixed with the outstanding instrumentation, it's hard not to get into the groove.
Rick's vocals float across the record, offering a dynamic range that resonates with many country fans, and the record is known as a staple of its era. Although many aspects of the song are pretty repetitive, it never gets tiring to the ear.
10. Time Marches On – Tracy Lawrence (1996)
This record's overall pace and tone doesn't change much outside of the hook, and it works perfectly fine. Tracy's voice never gets old to listen to, and the instrumentation has a simplicity to it that's undeniably infectious.
Outside of that, this is one of the best 90s country songs, as it does a great job of encapsulating the genre's sound from that decade. There's a lot to appreciate about this record, and if you enjoy good storytelling in country music, this should definitely be on your list.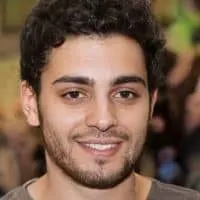 Justin is an audio engineer with years of experience in the field. He has been creating and playing music his entire life, but he really found his passion for engineering when he was introduced to Logic Pro at age 10. Justin has spent countless hours perfecting his craft and now works as a freelance engineer out of Boston, MA.