If you love country music, you will know that many country songs are based on life, family, and love. With family being so important, songs about children, and especially sons, are quite popular among country artists.
While many of the songs on this list focus on that special father-son bond, there are a few that are sung by women.
Grab your son and hold him close as I explore the 10 best songs about sons!
1. Anything Like Me by Brad Paisley
The first song on my list is from none other than Brad Paisley. Singing about what he imagines his son will be like as he prepares to be a first-time father, "Anything Like Me" has the singer wondering if his son will be just like him. The song was released in 2009 on the album American Saturday Night and had a nostalgic feel to it.
Give "Anything Like Me" a listen when you add it to your playlist about sons.
2. You Had To Be There by Tim McGraw
Tim McGraw's 2009 song "You Had To Be There" tells the story of a father who comes to visit his son in jail. Growing up without his father in his life, the son shares his wishes of having a present father while growing up.
"You Had To Be There" is featured on the album Southern Voice and is an emotional song that will have you thinking back on your childhood. If you had an absent father, this song is a painful reminder of what you wished you had and will quite likely make you shed a tear.
3. Ain't Even Met You Yet by Chris Lane
Another great song by a country artist as he prepares to be a father, "Ain't Even Met You Yet," was released in 2021 and saw Chris Lane describe the love that he has for his unborn child.
For those with children, you will relate to these feelings, and it might just remind you of that excitement and fear you felt as you prepared to enter parenthood.
"Ain't Even Met You Yet" is the perfect song about sons, so be sure to give it a listen.
4. Boy by Lee Brice
Lee Brice shares his advice for his son in the song "Boy." Recorded in 2017 for the album Lee Brice, the song sees a father sharing his wisdom with his son. From treating people right to giving it your all, the song has a few life lessons that we could all follow.
"Boy" will have you dreaming of your own father and your children as you try to raise them to be the best people they can be. Give "Boy" a listen as it features at number four on my list of songs about sons.
5. My Last Name by Dierks Bentley
Dierks Bentley is proud of his family name and his heritage. His hit song "My Last Name" describes the singer's pride in carrying on the family name and was released in 2003.
For sons, there is an unwritten rule that they will carry on the family name, and for many men, this pride and heritage make them who they are and inspire them to do great things in life.
Share your pride for your family name when you listen to Dierks Bentley's "My Last Name."
6. Tough Little Boys by Gary Allan
"Tough Little Boys" explores the adventures of a boy as he grows up to be a father to his own children. Released in 2003, the song featured on Gary Allan's album See If I Care.
Watching your child grow up and flourish is one of the most rewarding things for any parent, and for parents of little boys, it is especially rewarding seeing them grow up tough. Remember your own childhood as you listen to "Tough Little Boys".
7. Little Lion Man by Mumford & Sons
Mumford & Sons released their song "Little Lion Man" in 2009 on their album Sigh No More. A song that sees a grown man speaking to his younger self, it is a poignant song of reflection.
"Little Lion Man" has a great upbeat tempo and is a song that will have you thinking back on your own childhood. Mumford & Sons will give you the feels when you add it to your playlist.
8. He Gets That From Me by Reba McEntire
It is not often that we hear a song about a mother's views on her son, but Reba McEntire does exactly this in her song "He Gets That From Me." The song was released in 2003 on her album Room to Breathe and is a mother's thoughts on her son's similarities with his deceased father.
You can hear the raw emotion in Reba's voice as she takes on the role of a widow raising her son alone, and "He Gets That From Me" will leave you shattered as you listen to the pain she is going through. Give it a listen, and remember to grab the tissues.
9. Daddy's Son by Trey Pendley
Trey Pendley is a relatively new artist on the country music scene, but I can already tell he is going to be a big name with the release of his 2021 demo "Daddy's Son." Singing about the impact that his father had on his life, you can't help but think about your own father and how he raised you to be who you are today.
Give Trey Pendley's "Daddy's Son" a listen today and experience the magic that this young singer has to offer.
10. The Best Day by George Strait
George Strait's "The Best Day" brings me to the end of my playlist of the best country songs about sons. Released in 2000 on his album Latest Greatest Straitest Hits, the song sees the singer remember the good old days of fishing and camping with his father.
What activities did you do with your father? And do you do them with your own children? Relive your childhood when you listen to this classic song about a father-son bond like no other.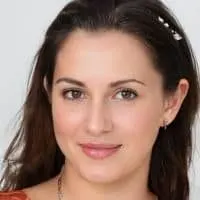 Alexandra loves playing the piano and guitar. She has always been a music lover, but it wasn't until she was in high school that she realized how much she loved to play. It allowed her to express herself without having to be verbally expressive, which is something she found very empowering.