Share on facebook
Share
Share on twitter
Tweet
Share on pinterest
Pin
Drop D tuning is one of the most popular alternative tuning methods for guitar. It's fairly simple as all you need to do is tune the sixth E string a whole step down to D. This will leave you with open notes of DADGBE.
Why drop D tuning? Well, it can change the whole mood of your guitar. It helps to give it a heavier and more textured feel than regular tuning.
I think it sounds great, which is why I've found the 20 best drop D songs ever made.
Let's get started!
List of the best drop D songs
1. Hinder – Lips Of An Angel
Some bands can wait a long time for their breakout single but for Hinder, it came quickly from their second single from their debut album, Extreme Behavior. The brilliant song remains their most popular to date.
The song is about longing for an ex-partner that you've not gotten over yet. It's a classic rock song with drop D tuning. It makes it sound deep and powerful with the song being bookended by beautiful acoustic guitar.
2. Foo Fighters – Everlong
The Foo Fighters' self-titled debut album was very good but it didn't have that one huge single to make it a humongous success. That was soon to change on their second album, The Colour and the Shape, which came out in 1997.
The lead single was "Monkey Wrench" and then they backed that up with "Everlong". It was a huge song and remains their most listened-to song on Spotify. The driving drop D riff and huge chorus helped to make it such an iconic song.
3. Three Days Grace – Never Too Late
"Never Too Late" comes from Three Days Grace's critically acclaimed second album One-X. It's a powerful song and one about it never being too late to change your life and avoid any thoughts of suicide.
Due to the suicidal references, the song was censored from some radio stations, and some lyrics were changed. It's a shame as the song has a positive message. It's also brilliant and deserves as much radio play as possible.
4. Papa Roach – Last Resort
Last Resort is simply one of the biggest metal songs ever made. A closer look at the lyrics shows the desperation and sadness of contemplating suicide which is in contrast to the catchy chorus. It makes it easy to sing along without even thinking what it's about.
It's simply a perfect song in many respects and it's no surprise it became a crossover hit. It was the lead single from Papa Roach's second album and catapulted them to stardom. For many millennials, it's a joyous reminder of a time when they fell in love with music.
This song was also featured on our list of the top drop D metal songs.
5. Frank Zappa – Don't Eat The Yellow Snow
"Don't Eat The Yellow Snow" is one of the most unique songs of all time and written by the brilliant Frank Zappa. The song is part of a series of four songs that open up his album Apostrophe. It was a bold thing to do but showcased his creative genius.
The suite of songs follows the story of an Eskimo in a dream-like world. The song has a wonderful bassline, quirky lyrical delivery, and drop D tuning. It's a crazy song but one that many love.
6. Rob Zombie – The Great American Nightmare
"The Great American Nightmare" was included on Rob Zombie's album "Past, Present & Future" in 2003 which was a collection of previously released music. The song was originally released back in 1997 on the soundtrack for the film Private Parts.
It's a relentlessly brilliant track and one that doesn't let up in its intensity. From the wild screaming and the breathless panting at the star, it's a song that takes you on a wild ride using drop D tuning.
7. Jason Mraz – I Won't Give Up
Drop D tuning has become synonymous with metal music but Jason Mraz shows that it sounds fantastic in other genres too. This is a laid-back acoustic love song with the tuning helping to add some extra weight to it.
The lead single from his fourth album was an instant hit and has since gone on to have over half a billion listens on Spotify. It's worth all the attention as it's one of the best tracks ever with drop D tuning.
8. Fleetwood Mac – Never Going Back Again
"Never Going Back Again" instantly grabs your attention with the exquisitely finger-picked intro which carries on throughout the songs. The song is notable for its minimal lyrics but they allow the majesty of the guitar to shine through.
It's a song that probably deserves more attention but when it's on an album as ridiculously good as Rumours, then it will struggle to stand out. It's still a favorite of many Fleetwood Mac fans and helped to make the album one of the best of all time.
9. Paramore – Decode
While "Never Going Back Again" is on one of the best ever albums, "Decode" isn't on one at all. The song was written and released for the soundtrack of the 2008 film Twilight. Despite the lack of album release, it's proved to be one of their biggest hits.
Drop D tuning helped to give the song a moody and deep feel, which was perfect for the movie. When you combine that with brilliant drumming, an excellent solo, and the singing of Hayley Williams then you get a brilliant track.
10. Ed Sheeran – One
As with Jason Mraz, Ed Sheeran also shows us just how good drop D tuning can sound on acoustic guitar. "One" is a beautiful love song with that textured tuned sound giving it a more emotional feel.
It was the opening track from his humongous second album X and the last song he wrote about his ex-girlfriend, who has provided plenty of inspiration for his first album. The minimal instrumentation and Sheeran's falsetto singing produce spine-tingling results.
11. Avenged Sevenfold – Bat Country
Avenged Sevenfold are masters of using drop D tuning. Never is that more apparent than on Bat Country, which came from their third album. It's an incredible track with two brilliant solos and a tempo that never drops off.
It achieved plenty of commercial success and has also been included in many video games. It's a perfect example of how to use drop D tuning as it helps to give the song a humongous feel, which is aided by the incredible singing of M. Shadows.
12. Fall Out Boy – Sugar, We're Goin Down
"Sugar, We're Goin Down" is the quintessential emo track. It exemplified the genre and was huge when it was released back in 2005. It helped to take both the band and the genre into the mainstream and was a huge success. It's become an iconic song and helped by its delightfully quirky music video.
It was the lead single from their second album and Fall Out Boy would never look back. The song uses drop D tuning and it helps to give it a great sound. The chorus was infectious and it has been passionately sung by fans ever since.
13. Avenged Sevenfold – Unholy Confessions
Here we see another song from A7X and another that uses the unique drop D tuning. The song probably holds a special place in the band's heart as it was the first that received mainstream exposure and showcased their talent to a wider audience.
It remains extremely popular with both band and fans, this is shown by it being their most played live song. It's a brilliant track and one that is notable for M. Shadows' use of screaming vocals and those thrilling driving riffs.
14. All Time Low – Therapy
For many, the perfect closing track to an album should be an emotional ballad. That's essentially what we get with "Therapy" as it's the closing song on the band's third album "Nothing Personal," and is a beautiful way to end it.
The song is painfully about how the narrator would prefer to simply be loved and cared for rather than just being told to go to therapy. The album may have more famous songs but this one is an absolute gem.
15. Bob Dylan – Mr. Tambourine Man
It's a song that has been covered many times, most famously by The Byrds but, for me, the original has never been beaten. It was released all the way back in 1965 but has stood the test of time as one of the best songs ever made.
The brilliant melody along with the surrealistic Dylan lyrics helped to make it such a brilliant song. As with many of Dylan's songs, those lyrics have been interpreted countless ways but only the great man will ever know for sure.
16. Pantera – Walk
Pantera is a band full of great musicians and that's very clear when you hear "Walk". Along with the unique drop D tuning, the riff is also played in a time signature of 12/8. The result is their most played song.
Coming from their iconic album Vulgar Display of Power, the song is a perfect example of the brilliant songs they have produced over the years. It's a legendary song and one that inspired many bands that followed them.
17. Tool – Schism
While Pantera's "Walk" may have a riff with a unique time signature, it doesn't come close to the phenomenal achievement of "Schism". That's because it changes its time signature a mind-bending 47 times throughout the song.
The whole song is brilliantly played and extremely complex in parts. The most iconic part of the song is the bassline which sounds as if it's being played by two people at the same time. When you add in the drop D tuning to all these elements, it makes an astoundingly good song.
18. Rage Against the Machine – Killing In The Name
We've used the word 'iconic' for the last two songs and it can equally be applied here. The song has more or less been the theme tune to protests around the globe such as its aggressiveness and lyrical impact.
It is one of the best songs ever and was impressively the first single ever released by RATM in 1992. Many of those anti-racist lyrics are sadly still as relevant now as they were back then. Its societal impact is going to continue for many years to come.
19. Creed – My Sacrifice
Creed has produced some phenomenal songs over the years but "My Sacrifice" is up there as one of the best. It was the lead single from their excellent third album and it was an instant hit with their fans.
It's a stunning song that connects with a lot of people with lyrical content about battling addiction. It also features an excellent music video that is well worth the watch. It's around 20 years old now but has stood the test of time.
20. Three Days Grace – I Hate Everything About You
There is something special about the first song that a band ever releases to the world. For Three Days Grace, that song was "I Hate Everything About You" which was the lead single from their self-titled debut album.
The lyrical content is self-explanatory from the title and it's a brilliantly aggressive song. It's another that has a great video and for many, it helped to kick start an obsession with the band. It may have been the first great song they released but far from their last.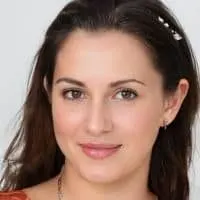 Alexandra loves playing the piano and guitar. She has always been a music lover, but it wasn't until she was in high school that she realized how much she loved to play. It allowed her to express herself without having to be verbally expressive, which is something she found very empowering.