Share on facebook
Share
Share on twitter
Tweet
Share on pinterest
Pin
Kid Cudi is a brilliant rapper who caught the world's attention with the release of his 2008 mixtape A Kid Named Cudi. The most important person who noticed was Kanye West, who was impressed enough to sign him to his music label by the end of that same year.
The following year would see the release of his first studio album Man on the Moon: The End of Day and since then he has gone from strength to strength.
Here I take a look at the 10 best Kid Cudi songs he's ever released.
Let's get started!
1. Pursuit Of Happiness (Feat. MGMT)
"Pursuit of Happiness" comes from Kid Cudi's debut studio album Man on the Moon: The End of Day. With over 400 million streams on Spotify, it has certainly earned the top spot. The beat along with guitars and piano feels less like a rap/rock crossover and more like 90s radio rock.
It doesn't hurt that the band MGMT provided the music and vocals on the chorus it had Ratatat on production. The combo was perfect and certainly left a lasting impression on fans and remains one of the best Kid Cudi songs.
2. Soundtrack To My Life
Coming again from Man on the Moon: The End of Day this track paints quite a deeper and slightly darker picture than most people would expect from modern rap artists. It's exactly what Kid Cudi intended to do here and what makes it so epic.
Known for his autobiographical lyrics, Kid Cudi described this track as "the perfect alley-oop for the whole album" and it feels like that. It helps to perfectly set it up as something musically different and helps to make it such an incredible record.
3. Mr. Rager
Coming to us from the second studio album Man on the Moon II: The Legend of Mr. Rager is "Mr. Rager". Playing like an arena anthem with rock guitars, the composition here is best described as haunting. The song presents as a five-part narrative following an anti-hero character trying to act like a hip-hop artist.
It was widely revered by critics and fans alike. Many think it's the best track on the album. I would have to say I agree. It deserves to be on the list as one of the best Kid Cudi songs he's ever done.
4. Tequila Shots
"Tequila Shots" comes to us from the 2020 release Man on the Moon III: The Chosen. The overall feel of the track is psychedelic. As with "Soundtrack To My Life" on his first album, this sets the tone for the whole record. Cudi even references his older albums at the beginning of the song.
He also again touches on the subject of his mental health and struggles. While the subject matter is deep, it's also hopeful. On this track, it appears that he is ready to deal with his issues and move forward.
5. THE PRAYER
"The Prayer" comes from A Kid Named Cudi, his 2008 mixtape. Sampling "The Funeral" by Band of Horses, this track is reflective of Kid Cudi's career as a rapper and all the emotions he attaches to it. He wants to be remembered as talented and expresses his gratitude to his fans for all of their support.
He seems to feel that he has achieved his goal of making people happy with his music. By visiting any comment section or fan page it's safe to say this is certainly a fan favorite and one of the best Kid Cudi songs.
6. Show Out (Feat. Skepta & Pop Smoke)
Another from Man on the Moon III: The Chosen "Show Out" hits hard. Featuring the late Pop Smoke and Skepta. This haunting banger seemed destined to be hit. Cudi explained how Dot da Genius had recorded the track before Pop Smoke had blown up.
He heard it and knew he had to use Pop Smoke, which is how the collaboration came about. It's a furious track that sounds incredible with all three talented rappers. It led to one of the best Kid Cudi songs and showed that on his latest album, he was still able to make epic tracks.
7. Day 'N' Nite
"Day 'N' Nite" from A Kid Named Cudi is another track that discusses Cudi's struggle with his emotions, mental health, and the ways in which he deals with them. The lively beat is quite the contrast for the almost dreary lyrics.
The single was a worldwide hit and fans to this day still hold it in high regard. Let's not forget the perfect pairing of the music video. It all adds up to an incredible work of art and one that is deserving of its immense popularity.
8. Erase Me (Feat. Kanye West)
Another rap/rock-sounding track "Erase Me" comes to us from Man on the Moon II: The Legend of Mr. Rager. This song immediately makes a big impression as it would sound great played in an arena or just through a speaker at the beach.
The feature by Kanye adds to an already great song which is very catchy. It also does Kid Cudi's old trick of sounding happy but the lyrics being quite bleak.
9. Mr. Solo Dolo, Pt. III
"Mr. Solo Dolo, Pt III" from Man on the Moon III: The Chosen, is a sequel to parts 1 & 2 each on the corresponding MOTM albums. It is widely heralded by fans as the best of all three and I wouldn't disagree.
As with tracks like "Mr. Rager," it's focused around more of an alter ego character, while still touching on some darker subjects. This third installment shows how depression and isolation almost always go hand in hand. Again with this track, we have a more serious message mixed with a driving beat.
10. Just What I Am (Feat. King Chip)
Rounding out this list is "Just What I Am" from the album Indicud. This track was self-produced and became certified platinum. Kid Cudi also directed the music video in which he invited fans to be included in. It also features cameos by several celebrities including Steve Aoki and Mac Miller.
In true Kid Cudi fashion, this song takes on the more serious topic of mental health while still being able to be played at any party. It deserves its place on the list of best Kid Cudi songs as it shows him at his creative best.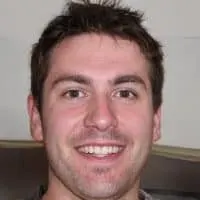 Alex is a man of many talents. He's been playing music since he was young, and has been the main content writer at Tone Start for the past few years. Alex loves to play around with different styles of music and enjoys listening to anything from country to classical.