Known for the boisterous lyrical content of the genre, rap music is built for flexing, high-energy 808s, and aggressive energy that's loved by people all over the world. Although rap music has many different viewpoints and stories to offer, one of the most common topics always comes down to money.
There's a certain aesthetic that's associated with rap music, with which money and luxury lifestyles are commonly associated. Nevertheless, rap is one of the most prominent genres in our modern era for a good reason
In this article, I will be listing out 10 of the best rap songs about money!
1. Mo Money Mo Problems by The Notorious B.I.G
This record is probably one of the most universally well-known rap songs on this list. "Mo Money Mo Problems" left an imprint on the genre that not many records have been able to accomplish ever since.
Aside from specific words that everyone knows, its melody and sample selection can be easily recognized by nearly any rap fan. The entire production encapsulates a bygone era and still holds the acclaim it received when it was first released due to the artist's legacy and the nostalgia that's now associated with the record.
2. I Get Money by 50 Cent
50 Cent has kept a commanding presence in rap and hip-hop since he came on the scene. "I Get Money" is a staple record from his discography in his earlier years, and you can hear the confidence in his flow as it seems effortless for him.
The production comes with knocking elements, including a powerful snare and booming kicks. Notably, the most recognizable part of the record is the hook of the song, and the repeating synth melody will quickly get stuck in your head.
3. Cash Money by Tyga
An artist whose aesthetic quickly adopted a luxurious lifestyle from the early days of his career, Tyga's music usually has all of the ingredients for a club hit. "Cash Money" is one of the many songs in his discography that talk about how money fuels his life of luxury.
The unfiltered nature of the lyrical content makes this record one of the best rap songs about money on this list, and although it's pretty repetitive, the 808s keep you moving to the tempo. If you're looking for an infectious party record for your playlist, Tyga is never a bad option.
4. Hustlin' by Rick Ross
Rick Ross, the boss himself, has never been shy about his love for making money moves, and he carries a bold voice that fits perfectly over hard-hitting orchestral beats.
His record "Hustlin'" is one of the most memorable songs from his career, and in similar fashion with many other rap songs, the hook has been engraved into listeners' brains for a lifetime.
The instrumental carries dramatic brass melodies with sharp percussion dynamics that give the song a bold and crisp sound. It's a record that was a big part of the artist's come-up.
5. Got Money by Lil Wayne (Feat. T-Pain)
Not only is it a highly regarded collaboration, but it's also a song you couldn't escape in the late 2000s. The influence Lil Wayne has on modern rap music is undeniable, but there was a time when he was king of the rap genre for many years.
T-Pain's vocals offer a great contrast to Lil Wayne's raw vocal style, and the percussion brings a driving force that has many catchy percussive elements.
"Got Money" was everywhere when it was released, and due to its mark on listeners, I'd say it's easily one of the best rap songs about money.
6. Get Money by Lil Baby
It can't be argued that Lil Baby's rise to fame was rapid, and he quickly grabbed the attention of other respected artists in the rap genre.
His highly anticipated album My Turn really showed what the artist was capable of as his flow is relentless, and "Get Money" is one of the catchiest tracks on the album.
It's a fast-paced record with bouncy percussion and 808s that's easy to lock into from start to finish. Aside from the instrumentals trap influence, the lyrical content can get rather emotional and transparent at times.
7. Gold Digger by Kanye West (Feat. Jamie Foxx)
There are a few reasons why this record made such an impact, and it's a combination of Kanye's popularity, Jamie's supporting vocals, and the somewhat comic nature of the record. The message is delivered clear as day as Kanye raps in a conversational flow over a simple instrumental.
"Gold Digger" is a record that has been engraved into an entire generation's brain as a core memory from what's now a nostalgic era in rap music. Nevertheless, Kanye West has given us a ton of timeless music in his career, but this record will continue to be a favorite for many.
8. Money Keep Coming by YK Osiris
YK Osiris is an artist who tends to blend R&B, rap, and trap elements as he switches between rapping and hitting melodies that are reminiscent of classic R&B styles. Aside from his lofty vocals, the instrumental knocks with a strong 808, delivering some banging dynamics.
The instrumental really comes together for the hook as all of the percussion and melody layers stack, and the piano adds a lot of emotion to the artist's vocal range.
He does a stellar job of playing with the melody range of the record and gives plenty of variety for listeners to enjoy.
9. $ave Dat Money by Lil Dicky (Feat. Fetty Wap & Rich Homie Quan)
Considering the song's purpose and lyrical content, it's clear why "$ave Dat Money" caught the attention it did, as the message is the complete opposite of the norm.
With supporting vocals from Fetty Wap and Rich Homie Quan, a club-read instrumental carries comedic, catchy vocals about saving money rather than spending it on luxuries.
The record boasts all of the familiar rap tropes from bouncy 808s, simple melody plucks repetitive chants, and a BPM that's easy to dance to. With a little dry satire, Lil Dicky never fails to make some of the most entertaining music in the rap genre.
10. About The Money by T.I. (Feat. Young Thug)
Two artists from Atlanta and different eras in rap music, "About The Money" is a hard-hitting collaboration from T.I. and Young Thug that multiple generations of rap fans loved to see. Young Thug's vocals never miss, and his harmonies fill the open breaks in the instrumental.
The combination of knocking instrumentation with the raw Atlanta sound from both artists is part of what placed this record on this list of best rap songs about money.
Rolling percussion and a catchy hook will have you wrapped up in everything this banger has to offer.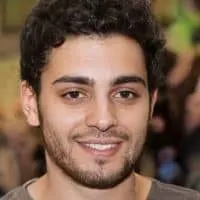 Justin is an audio engineer with years of experience in the field. He has been creating and playing music his entire life, but he really found his passion for engineering when he was introduced to Logic Pro at age 10. Justin has spent countless hours perfecting his craft and now works as a freelance engineer out of Boston, MA.