Share on facebook
Share
Share on twitter
Tweet
Share on pinterest
Pin
You can work hard, play by the rules, and still not get what you want. Everyone ends up on the precipice of giving up from time to time.
Sometimes you need a motivational track to get you up off the floor, but other times you need the opposite. Sometimes you need to know that there are other people who have gone through what you've gone through. Sometimes you need to know there are people who have felt like you do.
These 10 songs are from artists who have contemplated giving up and written about it so well that it just might be what you need to hear when you are down.
1. Down by Jason Walker
Jason Walker knows what it's like to be down. He knows about loss and being at the end of his rope. As a matter of fact his song "One Foot" is about the loss of his brother (though that song, with its message of overcoming grief and finding a way to move on and NOT give up, prevents its inclusion on the list of best songs about giving up.)
A piano pedaling on a note creates a bleak atmosphere and the sense of pain and frustration is evident in Walker's vocals. When the female vocalist appears, it is less as a friend arriving to offer help and more of a seductive siren tempting the singer to give up.
"I shot for the sky but I'm stuck on the ground / So why do I try? I know I'm gonna fall down,"
is among the best summation of the feeling of helplessness of any of the songs on this list.
2. Northern Downpour by Panic! At The Disco
While "High Hopes" was played so often in 2019 that it might have made you want to give up, this song from 2008's Pretty. Odd. is actually about giving up.
It recalls an era of 70s songwriting the likes of which was practiced by Billy Joel and The Band with movements and opportunities for various solos in and around bumper sticker-worthy lines like "diamonds do appear to be / Just like broken glass to me."
It makes the song particularly poignant that it was written by bassist Jon Walker and founding member Ryan Ross who left the band soon after completion of the record. It truly was a song about deciding to give up on something you'd done for a long time
3. What A Catch, Donnie by Fall Out Boy
The lyrics of this song, written just before an extended hiatus for the band, places the song at the end of the world:
"They say the captain / Goes down with the ship / So, when the world ends / Will God go down with it?"
Despite this, the song ends with a sing-along "hey na nas" structured around lyrics from previous Fall Out Boy hits, making the song feel celebratory. Valedictory, even. Who said giving up wasn't fun?
4. Nothing Left to Say by Imagine Dragons
With gated drum reverb, shimmery vocals, the montage-ready chorus, it seems more like El DeBarge meets Pat Benatar. Who knew Imagine Dragons could pull off something like this: A faux-80s blast from the past.
The song seems tailor-made for the dark night of the soul scene in an Arnold Van Segal renegade cop/ karate tournament movie from 1989 where the hero looks in the mirror and contemplates how personal the villain of the film has made things and how it would be easier to give up than to keep fighting.
5. Giving Up by Ingrid Michaelson
Interestingly, this song is about giving up something specific. It's about getting to the point where you settle for something. Where you give up your notion of how things should be and accept how they are.
Unlike the other songs about giving up, this one isn't about the end of something, but more about the beginning of something. It's about giving up all the fears and defense mechanisms that have become so familiar.
Who says all giving up songs have to be sad.
The melancholy of the song is contrasted with a somewhat jaunty melody. Though there is an undercurrent of apprehension, like even the xylophone is waiting for things to fall apart.
Miller sounds worn out on this, poignantly, his sixth and final studio album, 2020's Circles.
"So tired of being so tired," he says. It should be no surprise that a song with a line like this shows up on the list of the best songs about giving up.
7. Giving Up by Silverstein
While many other songs on this list of best songs about giving up are about giving up on yourself, or on the idea of something, this 2003 song from Silverstein's first record, When Broken Is Easily Fixed, is your classic break up song where two people are giving up on each other.
Minor key tonality, swirling guitar part, the kick drum like a heartbeat, it doesn't get any more broken-hearted than that. There are even violins in case you weren't sure. A delicious post-hardcore scream of a broken heart song.
8. Something To Remind You by Stained
One thing you have to admit about Staind's lead singer Aaron Lewis is that with his impressive range and breathy vocals, he understands the push-pull of emotional manipulation.
This goodbye song about final chapters is the last song on the band's final (and self-titled) record prior to their 2012 hiatus. The song finds Lewis, and by extension the band, contemplative and ruminative, considering what has brought them to where they are and whether or not they should continue.
Ten years later it is the last single they have released.
9. Given Up by Linkin Park
In some ways, you could put almost any of Linkin Park's many songs on the list of best songs about giving up. The band trafficked in depression, anger, and aggression in the way only Nu-Metal bands from the early 2000s could.
This one seems particularly apt due to the title, but also because it includes some of the band's most aggressively chugging guitar parts, driving like the pistons of an engine of a car hurtling at high speed in overdrive headed for a cliff.
10. Giving Up by Yungeen Ace
Like many of Yungeen Ace's songs to this point, this 2021 track is about the death of his brother who died before his eyes.
He's sick of hearing that love is the answer, especially considering all the death and pain he's already seen in his young life. Giving up is a choice this Chicago-born rapper faces every day. Ironically, the song ends up being about navigating that, rather than giving in to it.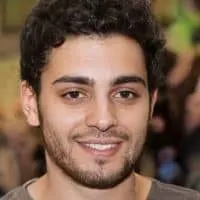 Justin is an audio engineer with years of experience in the field. He has been creating and playing music his entire life, but he really found his passion for engineering when he was introduced to Logic Pro at age 10. Justin has spent countless hours perfecting his craft and now works as a freelance engineer out of Boston, MA.