Share on facebook
Share
Share on twitter
Tweet
Share on pinterest
Pin
Inspirational music will be appreciated by music lovers worldwide for eternity. People like to listen to music that makes them feel good and helps them get through day-to-day life, and this article will contain quite a few hits that have left an impact on listeners from all walks of life.
No matter what age group, culture, or music preference you come from, music that inspires and fuels passion in people has the potential to be timeless.
No matter your personal music tastes, you'll be able to appreciate this list of the 10 best songs about believing in yourself.
1. Don't Stop Believin' by Journey
Sitting at the number one spot and rightfully so, "Don't Stop Believin" is a historical feel-good hit that delivers many melodies that left a lasting impact on millions of people. Aside from the emotion in the lead vocals, the instrumental melodies take you on a journey that's overwhelming for some.
The record's classic hook gets people moving with no hesitation, and it's a song that gets a reaction out of anyone who has ever heard it before. In between the powerful vocals are distorted electric guitar riffs with a constant supporting bassline that'll hit your core.
2. Fight Song by Rachel Platten
Some of the best songs about believing in yourself offer many contrasting dynamics, and Rachel Platten exudes these qualities with a touching intro that rises into a strong hook. The instrumental transitions perfectly between breakdowns and rising dynamics.
The artist's layered vocals give them a chorus feel that also adds to the power you can feel on each hook. As with many pop songs, you can't skip out on a catchy, memorable chorus, and many listeners love to sing along to this one.
3. The Climb by Miley Cyrus
Many fans of the singer would consider this to be one of the more nostalgic songs from her career, as it came out in an earlier time when much of her fan base was still young. Respectively, it's a record that did numbers with young women all over the world.
Miley Cyrus has been creating hits for a long time, and this record was a good look into how her voice and style would evolve. The singer has come out with many more hit records since this one, but not many have made the lasting impact that "The Climb" has.
4. Who You Are by Jessie J
With a touching acoustic melody, Jessie J's powerful vocals are accompanied by a dynamic instrumental on her song "Who You Are." It holds a rocking tempo that gives it a slow swing, and each melody will pull out the softest parts of your emotions.
Many fans agree that the record has saved them from their darkest times, and it's a song that many fans still come back to over a decade later. The instrumental is built with many orchestral influences, from emotive strings to driving piano chords and big pop percussion.
5. Stronger (What Doesn't Kill You) by Kelly Clarkson
Kelly Clarkson's influence on modern pop music is undeniable, and one of her most substantial records to date is her radio hit "Stronger (What Doesn't Kill You)." This is a song that gave many people the confidence they needed in their lowest times.
A repetitive yet catchy bass line helps keep the tempo as the artist's vocals go through many waves, taking listeners on a journey fueled by emotion. This was a song that flooded the radio when it was released and couldn't be avoided in many different forms of media.
6. I Believe in You by Michael Bublé
This is an artist that one of the most touching voices on this list, and his record "I Believe In You" will quickly get you stuck in your feelings if you weren't there already. He does a great job of ranging from calm vocals to sonic heights you didn't know he was capable of.
When it comes to general music that makes you feel better, Michael Bublé never runs out of ideas. In contrast to the other records on this list, I feel this is one of the best songs about believing in yourself by far.
7. The Middle by Jimmy Eat World
Jimmy Eat World made their stamp on modern music history with their record "The Middle," with its relatable message and catchy tempo. Above all, the chorus of this song is what really stuck with people and induces a care-free nature amidst everyone's individual struggles in life.
The song was also quickly immortalized through commercials, movies, and TV shows and still continues to appear in various forms of media to this very day. Although this song was released in 2001, I'd say it still perfectly exudes the beloved sound of 90's alt-rock.
8. Rise by Katy Perry
Her vocal prowess seems to have no bounds, but her ability to write a hit that the entire world can relate to shouldn't be overlooked. Not only does "Rise" have the qualities of inspiration and an uplifting message, but it also comes with many ballad-like influences.
The effects on her vocals don't muffle the mix, yet they ripple and reverberate across the instrumental, acting as a glue for the other dynamics. Her music can easily be loved by anyone, and this record is just one of the many songs from her career that'll be around for decades to come.
9. Who Says by Selena Gomez & The Scene
Selena Gomez was and is an inspiration to young people, as she has always done her best to provide an honest message in her music. From her album When The Sun Goes Down, this record garnered tons of interest from her fans due to its uplifting qualities, and many argue that it's one of her best songs about believing in yourself.
The artist provides contrasting dynamics through each verse with a powerful pop hook, hitting listeners with waves of emotions to keep them reeled in. Aside from the lyrical content, the song brings a feel-good tone throughout the entire instrumental.
10. Breathin by Ariana Grande
Known as one of the leading voices of pop music today, "Breathin'" is just one of Ariana Grande's hits that bring a sense of self-love and empowerment. The record is incredibly catchy, and her vocals range from light and airy to a strength that only Ariana Grande is able to exude.
With a blend of electronic and pop dynamics, this is a hit that listeners love to sing along and dance to. In between her resonating vocals, the instrumental offers many powerful sonics to keep you stuck in the groove.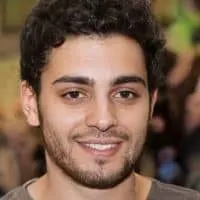 Justin is an audio engineer with years of experience in the field. He has been creating and playing music his entire life, but he really found his passion for engineering when he was introduced to Logic Pro at age 10. Justin has spent countless hours perfecting his craft and now works as a freelance engineer out of Boston, MA.