Love is by far the most popular topic in all of music and art. Since the earliest days of storytelling, people have been telling love stories. In more recent times, we have an abundance of films and music that is dedicated to the topic of love.
One music genre that can carry the feelings of love better than any other is rhythm and blues, or R&B for short. This genre came out of the deep emotions of African American culture during the 1940s and 1950s.
One decade that stands out for me is the 1980s. So in this article, I'll be looking at the 10 best 80s R&B love songs.
1. When Doves Cry – Prince
Album: Purple Rain
Released: 1984
The number one 80s R&B love song is by the legendary R&B artist Prince. His track "When Doves Cry" is all about hot and fiery love, so much so that it caused a lot of controversies, with some people feeling it was too sexual for television.
Prince not only wrote the song but also did all the vocals, played all the instruments, and directed the music video, in which he also stars. This gives us a good picture of his talent and why he is considered one of the greatest musicians of all time.
2. Sexual Healing – Marvin Gaye
Album: Midnight Love
Released: 1982
Nothing says the 80s love songs like "Sexual Healing" by Marvin Gaye. This track is highly sensual and sexual, but at the same time, it is romantic and classy. This combination made it a massive hit in the 80s, and still today, it is one of the greatest R&B love songs.
The track is included in Marvin Gaye's seventeenth and final album. It is also included in Rolling Stone's 500 Greatest Songs of All Time list.
3. Billie Jean – Michael Jackson
Album: Thriller
Released: 1983
Michael Jackson must, of course, be included in this list (a few times). The singer is, without a doubt, the most significant cultural figure of the 20th century. He has been dubbed the "King of Pop," but he also has some of the best R&B tracks.
"Billie Jean" is one of Michael Jackson's most successful songs, and it is his only song on YouTube to reach 1 billion views. Beyond that, it also won all the awards that a song can win and is included in all of the lists of greatest songs.
4. Candy Girl – New Edition
Album: Candy Girl
Released: 1983
"Candy Girl" is such a legendary 80s love song that I cannot leave it out. Even today, the song maintains a level of popularity.
The group, New Edition, was in their early teens when "Candy Girl" was released as their debut single for their debut album by the same name. The track did exceptionally well by climbing to the top of many charts and even unseating Michael Jackson's top spot hit at the time, "Beat It."
5. Smooth Operator – Sade
Album: Diamond Life
Released: 1984
The timeless hits just keep on coming. "Smooth Operator" is an 80s love song that most people today are still familiar with. Countless musicians have also done their own versions of this iconic track, and it has been widely used commercially.
The song talks about a con man who travels around and makes an income off of women who fall in love with him.
6. P.Y.T. (Pretty Young Thing) – Michael Jackson
Album: Thriller
Released: 1983
Another R&B love song hit by Michael Jackson takes the number six spot. P.Y.T. was not as popular as his previous mention (Billie Jean), but it still ranks as one of the decade's best songs.
The writer of the song, Quincy Jones, came up with the song title after his wife bought lingerie with "pretty little thing" written on it. Jones, along with a few other writers, then wrote the song around the title.
7. Every Little Step – Bobby Brown
Album: Don't Be Cruel
Released: 1989
"Every Little Step" was a huge hit performed by Bobby Brown. The song was written by Babyface, the legendary songwriter who, in his career, has produced 26 number-one R&B tracks and won 12 Grammy Awards.
The song talks about being with your lover in every moment and with every step you take. It speaks to always being there for the person you love. It does not matter what the situation is, you always support each other.
8. Rock With You – Michael Jackson
Album: Off the Wall
Released: 1979
Although this track was released in November of 1979, it gained most of its popularity during the 80s, so I think it counts as an 80s love song. Being from the late 70s, it has a different sound than Jackson's 80s music.
It was written by Rod Temperton and offered to Karen Carpenter for her debut studio album, but she turned it down.
9. Sweet Love – Anita Baker
Album: Rapture
Released: 1986
Anita Baker is another one of the best R&B singers of the 1980s. Her song "Sweet Love" won the Grammy Award for Best R&B Song of 1987. It also peaked at the number two spot on the US Billboard R&B Chart.
10. I Just Called to Say I Love You – Stevie Wonder
Album: The Woman in Red
Released: 1984
To round off this R&B love song list, we honor this timeless classic by the legendary Stevie Wonder. The R&B singer wrote, produced, and performed this track.
"I Just Called to Say I Love You" remains Stevie Wonder's best-selling track of all time, and it holds the record of having topped 19 different charts.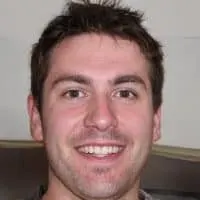 Alex is a man of many talents. He's been playing music since he was young, and has been the main content writer at Tone Start for the past few years. Alex loves to play around with different styles of music and enjoys listening to anything from country to classical.