Share on facebook
Share
Share on twitter
Tweet
Share on pinterest
Pin
Across a wide range of genres, there are many songs that are catered toward women and having a fun night out. The lyrics generally resonate with many women because they can relate in many different ways.
It's easy to find a song that's fitting for a night out, and there's plenty to choose from to get everyone in the mood for some fun.
Keep reading through this article as I dive into the 10 best girl's night out songs of all time!
1. Girls Just Wanna Have Fun – Cyndi Lauper
Possibly the best anthem for a girl's night out, Cyndi Lauper is loved by many, and "Girls Just Wanna Have Fun" is a timeless hit. Not only is it a fun, danceable record, but Cyndi's vocals are infectious.
The lyrics paint a clear picture that many women agree with, and it can easily get everyone ready for a night out on the town. Featuring big pop drums and catchy repeating melodies, Cyndi gives it her all effortlessly.
2. Single Ladies (Put A Ring On It) – Beyoncé
When this song was released, it couldn't be escaped as it was on every radio station and was on repeat for many women all over the world. Beyoncé's talent can't be questioned as she always delivers, and this record is beyond catchy, from her lyrics to the unique instrumentation.
It's her vocals that really sell the record as it's easy to follow, and the hook adds even more flair to the overall energy. The instrumental melodies are pretty unique, but they blend well together, and the song brings enough variety to warrant your full attention.
3. Man I Feel like a Woman – Shania Twain
From a gritty instrumental to a confident tone in her voice, Shania Twain doesn't miss when it comes to her music. This is a record that made waves with generations of women, and the clear lyrics paint a story from start to finish.
Moreover, you can't ignore the hook of this record, as it's beyond catchy and delivers the peak of what the record has to offer. It also offers excellent guitar solos to add to the dynamic range, and the riding percussion keeps the energy going all throughout.
4. The Man – Taylor Swift
Another artist that's easily able to connect with other women while simultaneously making a catchy hit, Taylor Swift's discography is stacked with records like "The Man." It offers many elements of pop music that people tend to latch onto.
I feel this is one of the best girl's night out songs for numerous reasons, from the storytelling, catchy synth-heavy hooks, and a hard-hitting instrumental to match. It's a great record to have in rotation for a fun night out as it hits all the marks that ladies can relate to.
5. Good As Hell – Lizzo
For starters, Lizzo is one of the newer artists in recent years who brought a powerful voice that's unmatched. She's had a consistent work ethic throughout her career, and "Good As Hell" is a fan favorite for many people.
The instrumental is extremely catchy as well, offering a blend of organic instruments such as piano, brass, classic percussion, and more. Above all, the message in this record is what made an impact on many women worldwide.
6. I'm Every Woman – Whitney Houston
Whitney Houston has been an icon for many women and artists alike with a timeless discography and an impact on music that has lasted generations. She always delivers an authentic sound and talent, and "I'm Every Woman" is one of the best girl's night out songs, in my opinion.
The record starts out slow but quickly picks up the pace by adding all kinds of danceable elements that people love. Every aspect of the record puts people in a good mood, and she effortlessly paints a vivid picture with her lyrics.
7. Roar – Katy Perry
A pop legend in her own right, there was a time when Katy Perry dropped nothing but back to back hits. "Roar" is a powerful record from her discography, and it delivers catchy melodies and big, knocking pop drums.
The verse slowly picks up energy, and as it enters the hook, the song gets taken to a whole other level. Katy Perry knows how to write a catchy song, and this is one many women can enjoy together.
8. Independent Women – Destiny's Child
Destiny's Child has released many hits throughout their career, and they always worked with instrumentation that was very infectious. The message in this record is pretty straightforward, and the record is fairly nostalgic for many women nowadays.
"Independent Women" comes with many relatable qualities for women from multiple generations. The message it brings is still relevant today, and I feel that makes it a solid candidate for the best girl's night out songs.
9. Dancing Queen – ABBA
Not only is the song a vibe in every way, but the vocals couldn't be any smoother. "Dancing Queen" is immediately recognized by many people right from the start, and it delivers immaculate dynamics that put most listeners in a good mood.
It's also a danceable record due to its catchy percussion and sporadic organic and synthetic melodies. Each verse is catchy, but once that hook comes around, people can't help themselves but sing and move along to the record.
10. I Will Survive – Gloria Gaynor
The energy in this record never fails to catch people's attention when it comes on, no matter how music tastes change. It's full of immaculate dynamics, and Gloria's vocals have a strength in them that people love.
"I Will Survive" is a timeless record, and I think many people would agree that it's one of the best girl's night out songs to this day. Its instrumentation is fantastic, and the relentless percussion keeps the energy going.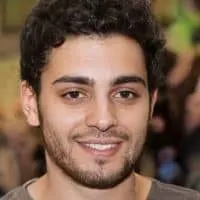 Justin is an audio engineer with years of experience in the field. He has been creating and playing music his entire life, but he really found his passion for engineering when he was introduced to Logic Pro at age 10. Justin has spent countless hours perfecting his craft and now works as a freelance engineer out of Boston, MA.